It's difficult when we have new girls not to post about them every day. They grow up and change so quickly.
But my husband picked me these from the allotment yesterday and I thought they were so beautiful.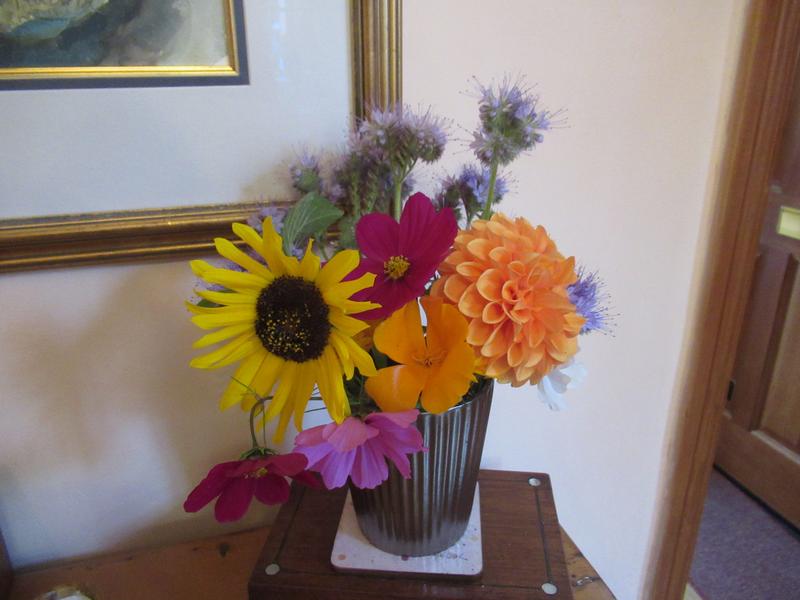 We also have a bumper crop of chillies from our two plants in pots on our patio. We have tried them and they are mega hot. Too hot to be manageable.
I was going to freeze them but realised that they would still be too hot to use. One of our allotment sharers suggested drying them so I googled it.
You can string them up or put them on a rack in the sun or in the oven on a very low heat. I decided that as we have sun at the moment that I would try that method.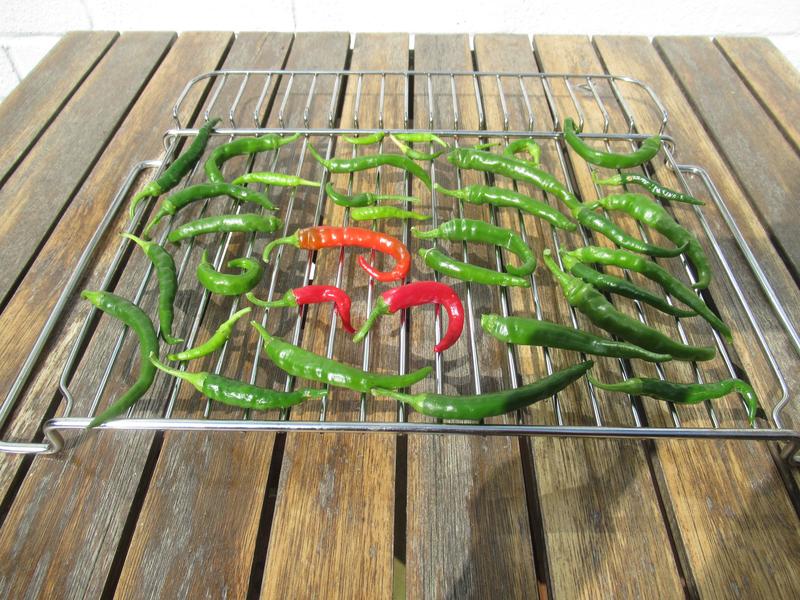 The great thing about drying them is that you can use them three ways. You can grind them up to make chilly powder or you can use them as they are like sun dried tomatoes or you can re hydrate them in water.
I haven't done this before so it's experimental and I will report back at a later date. They do look pretty in the sun.