Although all of the girls mix happily together they can often be found in three separate groups.
The original four seramas like to congregate on top of the wooden shelter. They can often be found there either having a group preening session or just hanging out.
The chicks can be found anywhere in the run perching together but quite often are inside the wooden shelter.
The three bigger girl's favourite place to perch together is the branch perch above the ladder.
Yesterday the four seramas were again on top of the wooden shelter while the chicks were inside the shelter just below them.
I just missed the three bigger girls on the branch perch as after I had taken the first couple of photos they jumped down to see what I was doing. There is always the possibility of treats!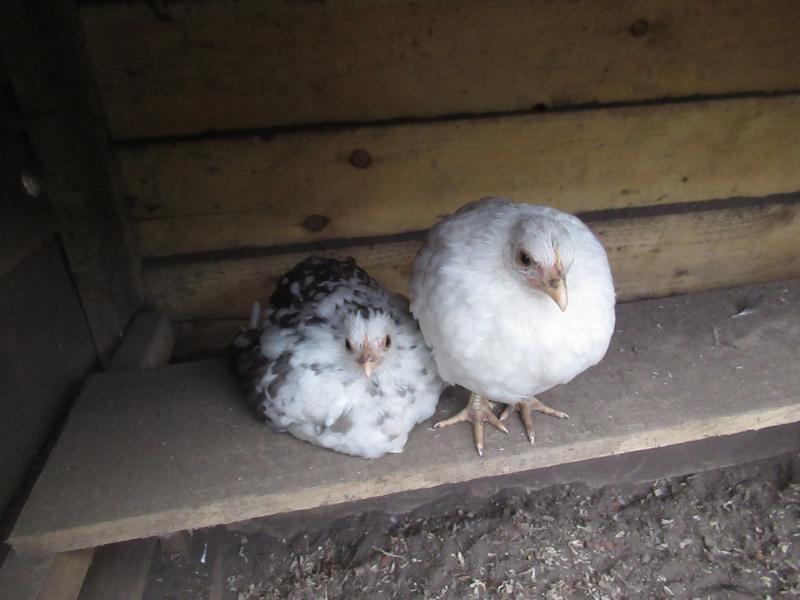 Sometimes Shadow and Sugar use the perch in the shelter and sometimes they like to use the plank at the back. Either way they seem to really like the shelter. They are such a sweet pair.