The day before yesterday I found what I thought was Sugar's first egg of the year but I hadn't actually caught her in the nest box so I decided to wait a few days to be sure.
The reason I thought it was Sugar's was that she had briefly been in the nest box the day before, she had also been in the grit and it was the same time of year she started laying last year whereas Salmon and Spangle started later.
On the same day Flame also laid. Flame is laying every other day and Sugar usually lays every other day too so I decided to wait until today to be sure.
Sure enough Sugar settled in the same nest box today and Flame as usual settled in the corner of the chicken shed.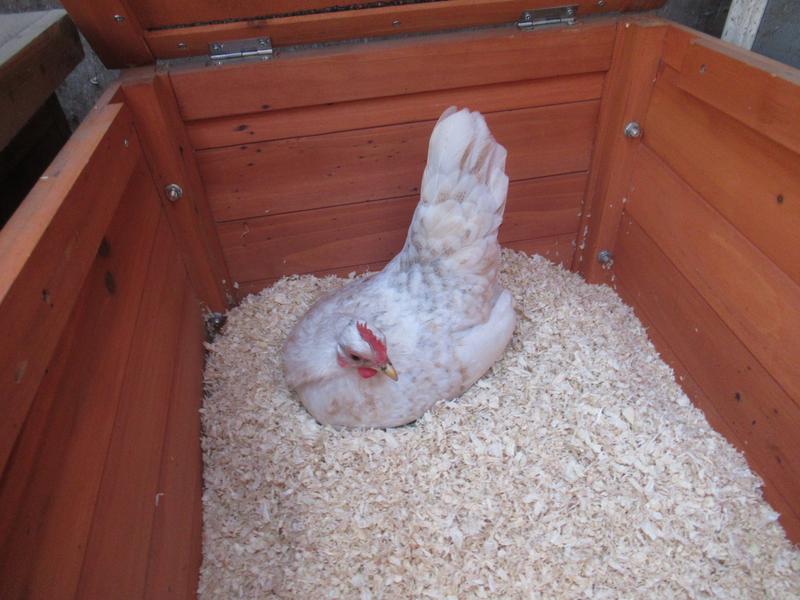 When I checked a little later both Sugar and Flame had laid their eggs.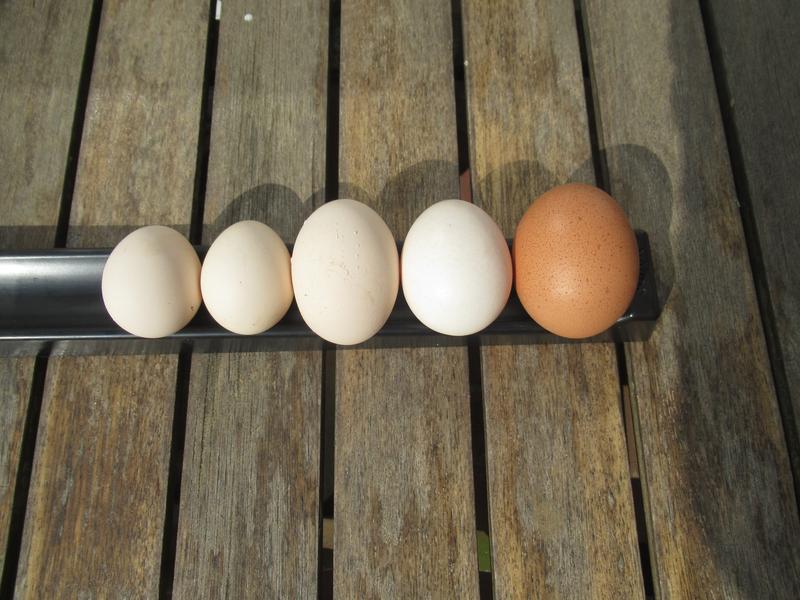 On the left is Sugar's egg laid today and next Sugar's egg laid the day before yesterday. Next is flame's egg laid today followed by Flame's egg from the day before yesterday. On the right is a medium shop bought egg. Well done Sugar.
Meanwhile Gold will squat if I hover my hand over her so I think she is getting ready to lay soon too. I tried to take a photo but it's quite difficult to hover over her with one hand and click the camera at the same time with the other hand. Not perfect photos but they show the gist of it.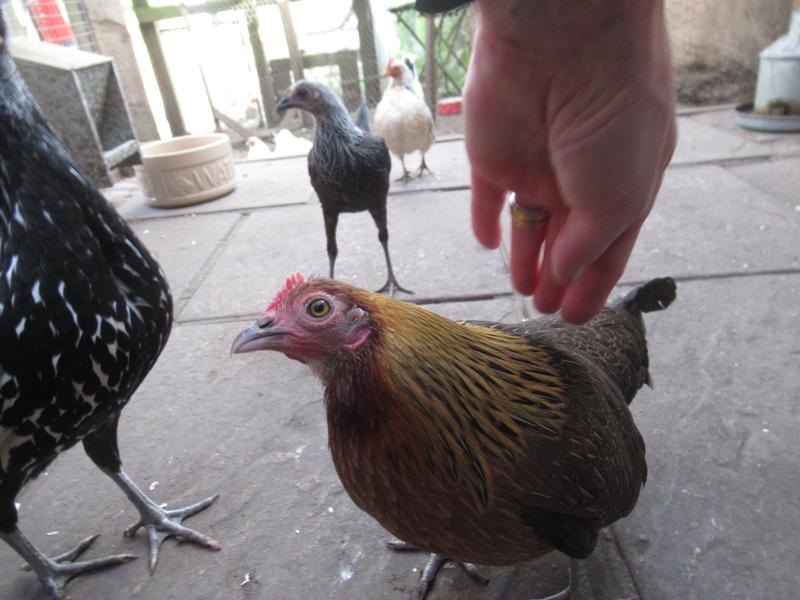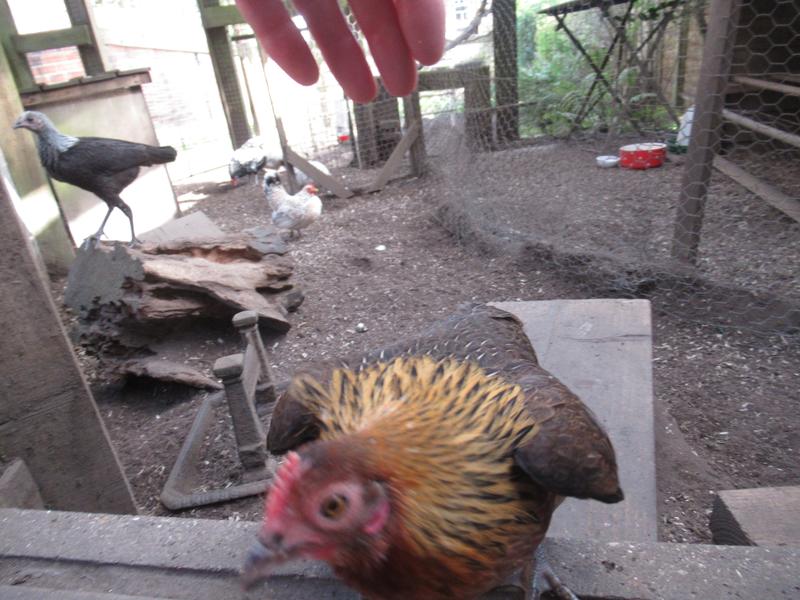 I am thinking that Gold is older than I thought she was as they usually start laying at around six months.
At this rate quite a few of the girls will beat Spot to laying. After a few false alarms Spot seems to have given up for the moment. Not to worry though as they will all start laying eventually.