Although this is a garden post today I thought I would just update on Sugar first. Sugar is now over her broody spell after four nights in the dog crate.
After three nights I thought that Sugar was through her broody spell so I left her in the run at bedtime with the chicken shed and nest boxes opened. Instead of going in the chicken shed Sugar settled in a nest box. I put her back in the dog crate for a fourth night.
Yesterday afternoon I opened the nest boxes and chicken shed again and Sugar took no notice of the nest boxes. At bedtime I checked and Sugar was perched in the chicken shed with her flock mates. Hurrah! This morning Sugar was out in the run taking no notice of the nest boxes. Four nights is a lot better than six weeks. This is what I will do with Sugar from now on.
Our climbing rose usually peaks in May but is a whole month late this year. I have been holding off this post while waiting for the rose to reach it's best. Over the last few days it has been heading there and I have been taking photographs. Yesterday I felt it had reached it's peak and I took a few more photos.
I am so glad that I did as early evening it started to rain and is forecast to rain most days for the next week. It's a shame that it's peak was so short lived this year as it is now being battered by the rain.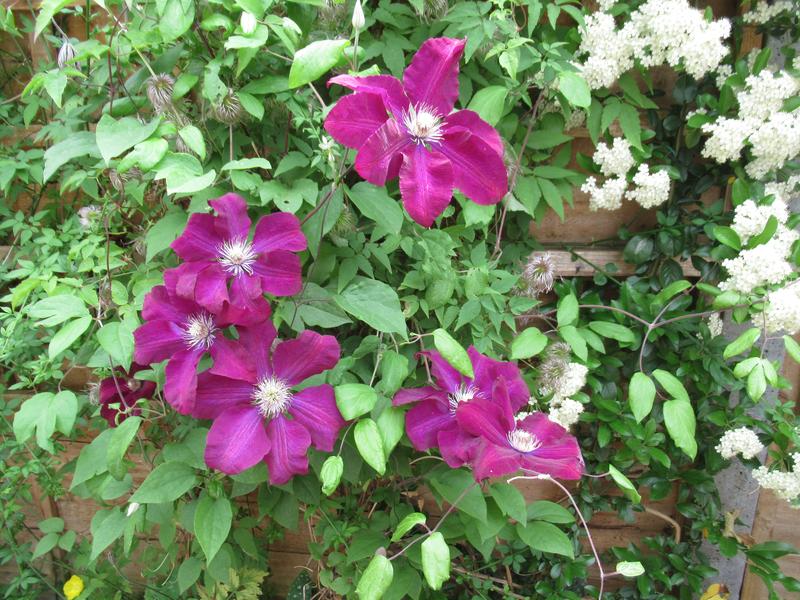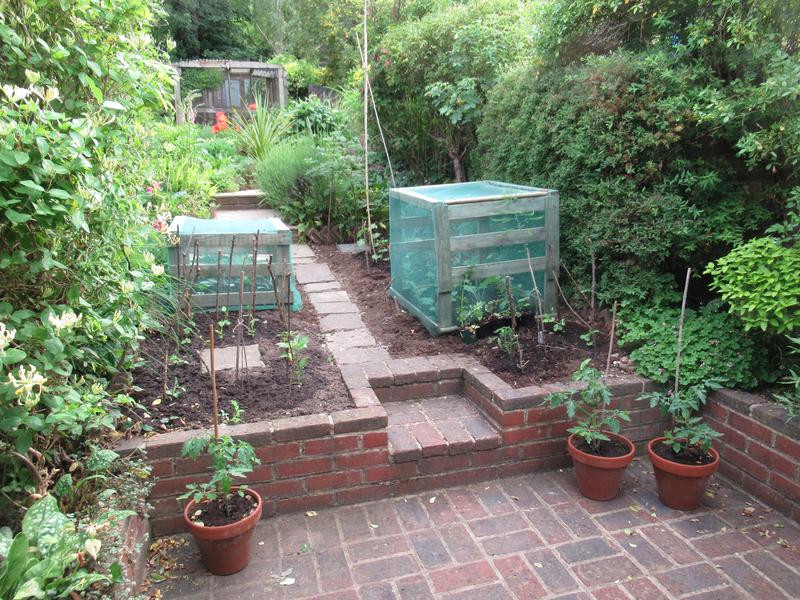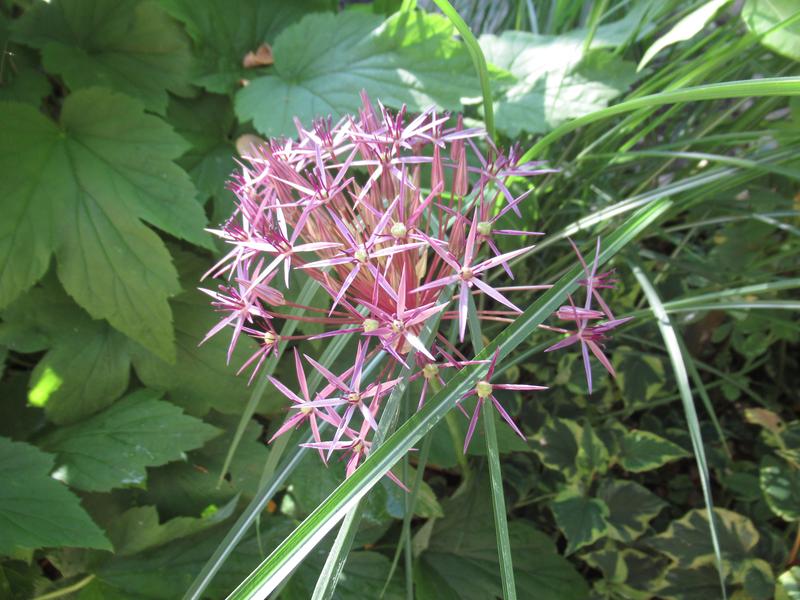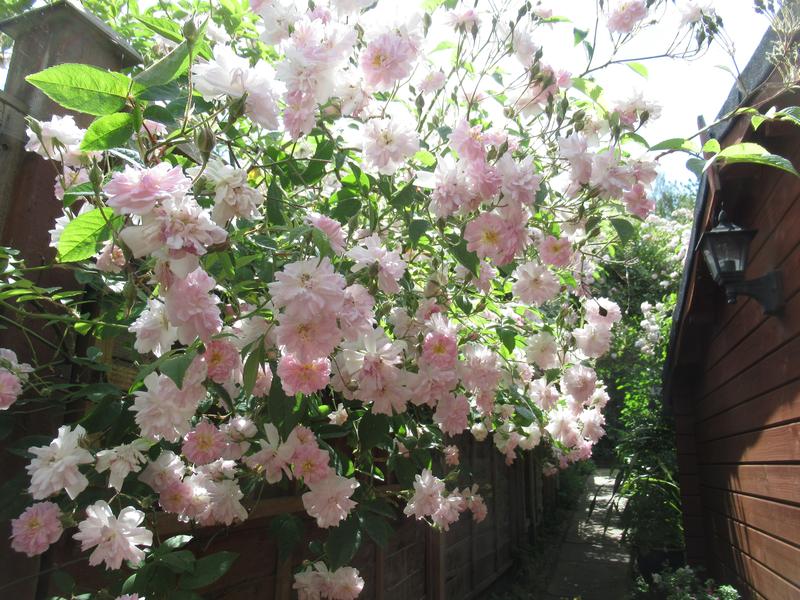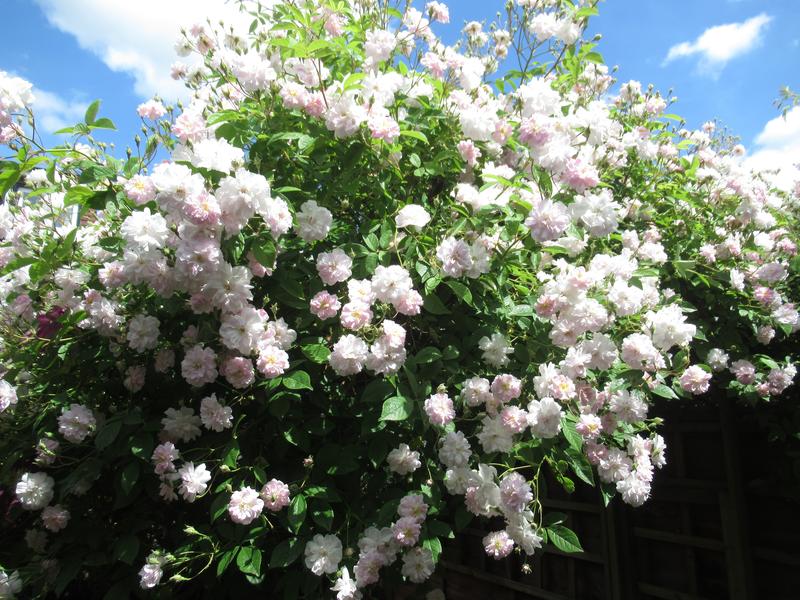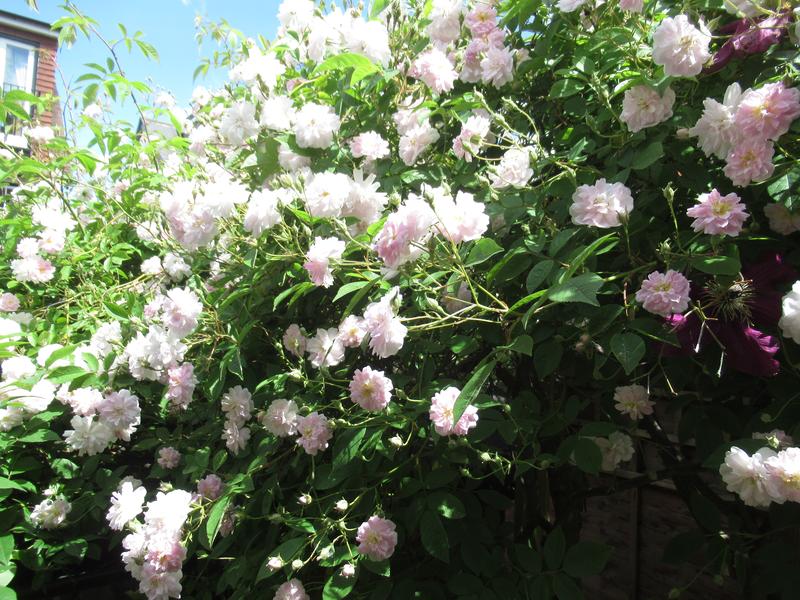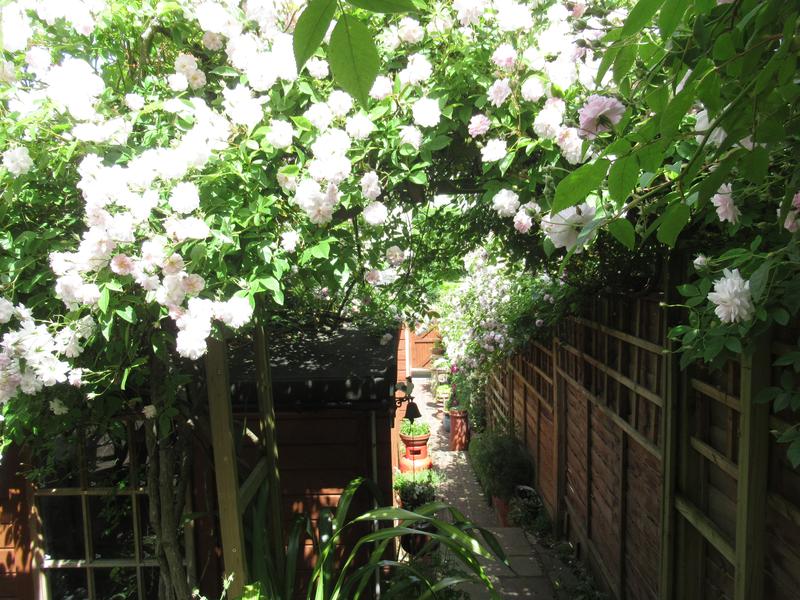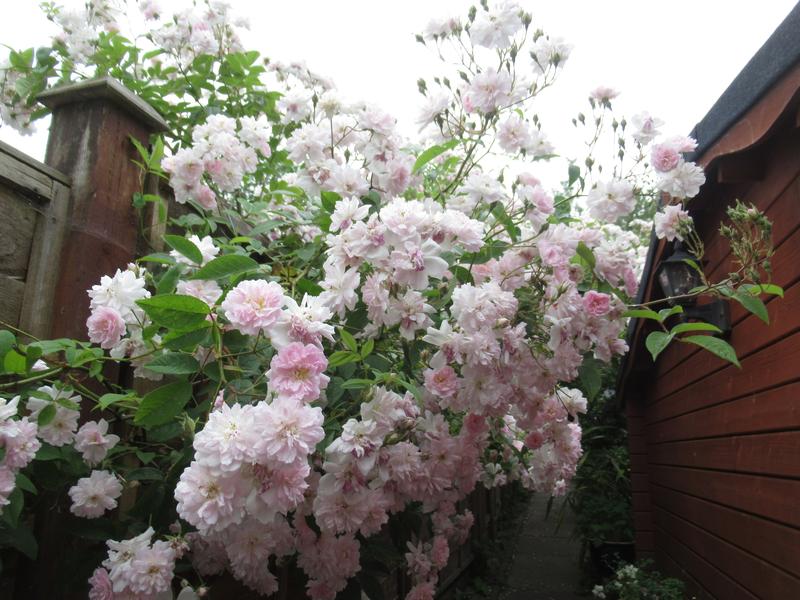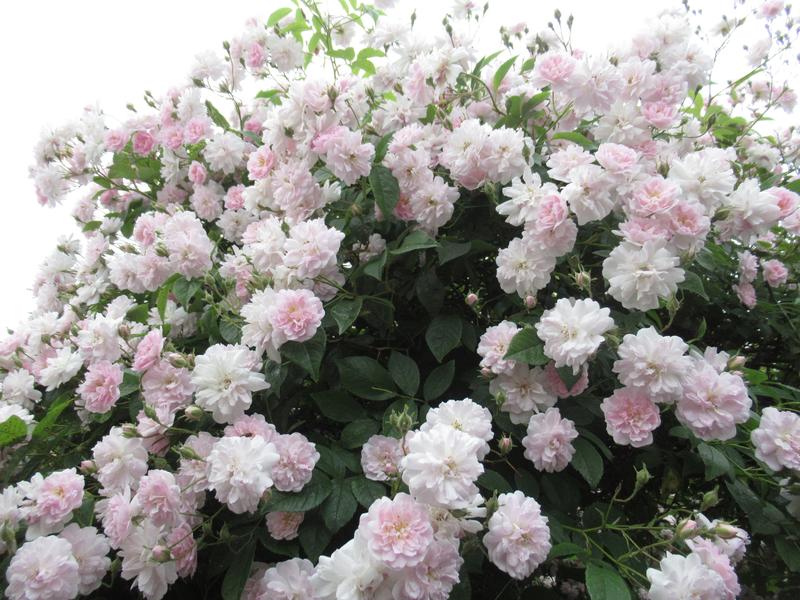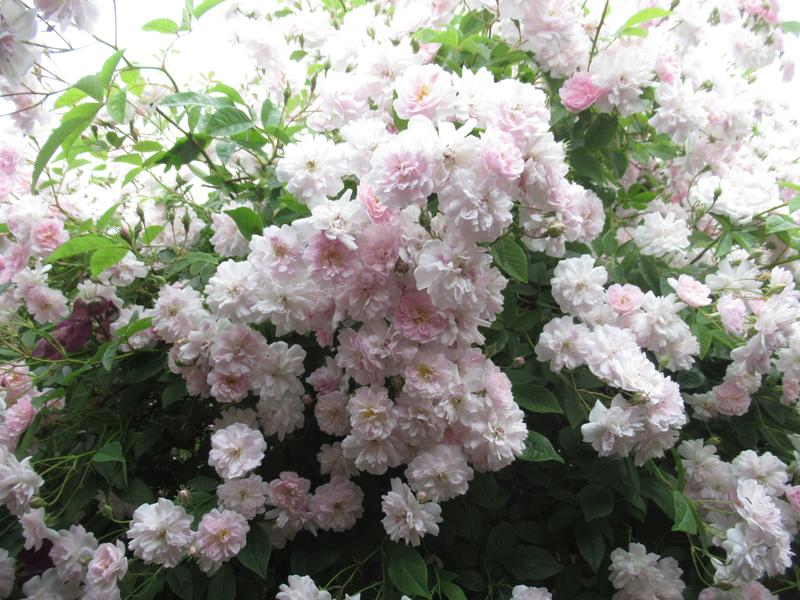 It is a shame that the rose doesn't last longer but it is spectacular while it is flowering.
The other rose on the arches usually flowers just as this rose is over but because this one is so late it is flowering at the same time this year.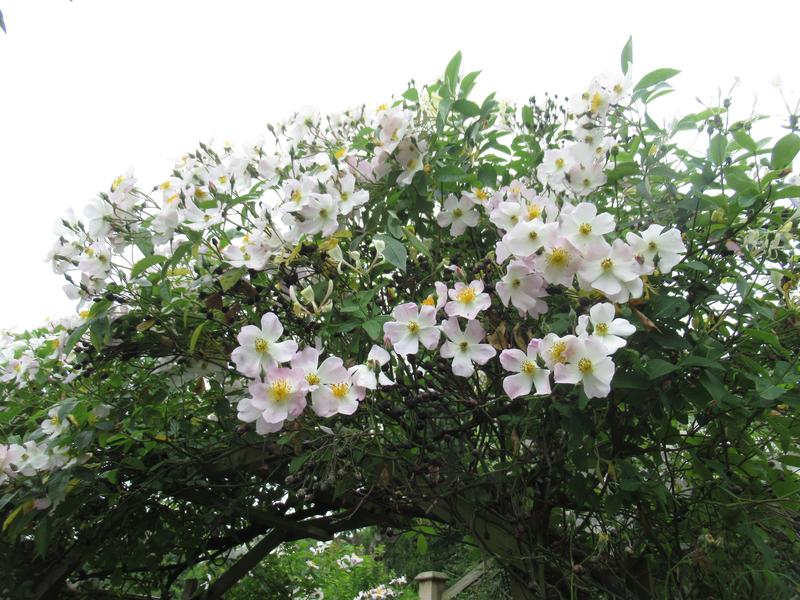 Our veg plot has cages over the cabbages and broccoli to stop the butterflies/caterpillars. I have put pea sticks in for the peas but also put them in the gaps to try to deter the cats from using it.
I have been loving the sunny weather but at least the rain will water the garden and the allotments. We had our first strawberries from the allotment yesterday. The raspberries are also a month behind but should start ripening soon.
Everything in the garden and the allotments is looking good and there should be plenty of produce to come soon.