We have three Christmas dinners. One with my side of the family, one with my husband's side of the family and Christmas Day itself is just the two of us.
This year we had my side on Saturday and will have my husband's side on Friday. There were my youngest son and daughter in law and my eldest son, daughter in law and delightful two and a half year old grandson with a second grandson due in April.
We had a really lovely time. We did the full on turkey dinner and have saved a few slices of turkey for our Christmas dinner so we don't need to cook it again and have too much left over. We have parsnips and sprouts from the allotment for our Christmas dinner.
There was lots to eat and drink and then exchanging gifts after dinner. The eldest son's family stayed over and left after lunch the next day. My little grandson didn't want to go home and in truth I didn't want him to go home either.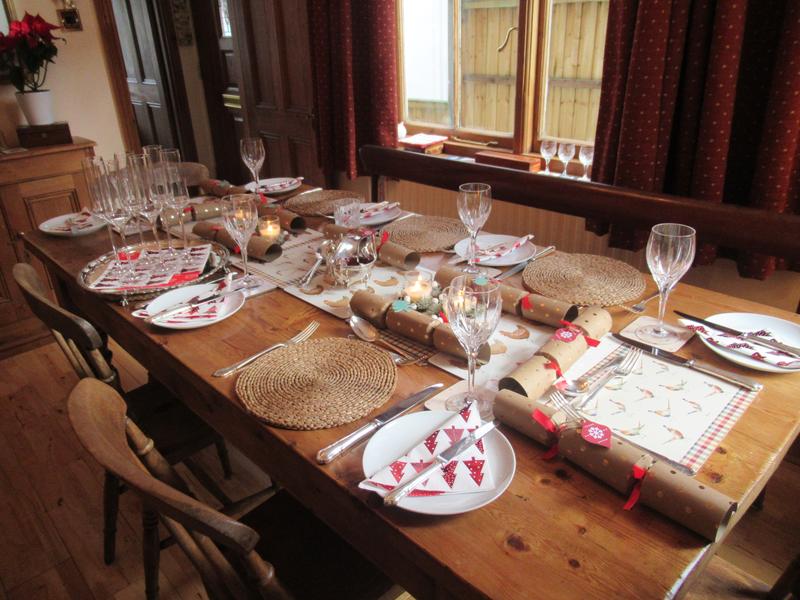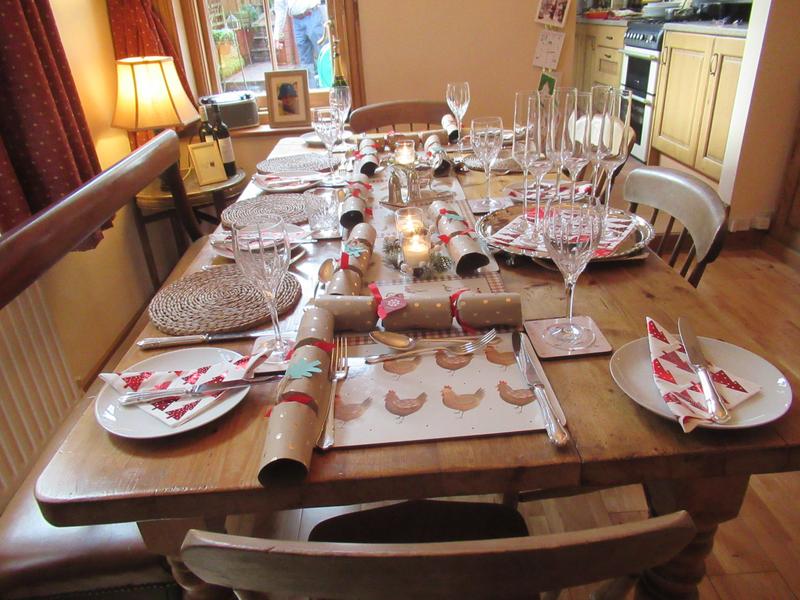 We had such a lovely time. We will have Christmas Day with just the two of us but with phone calls from all the family. For the third Christmas dinner my husband's family have chosen roast beef.
Phew! Three turkey dinners would have been a stretch too far and we are looking forward to having a different third dinner.
It stretches our Christmas out and will soon run into the New Year celebrations.
I would therefor like to take this moment to wish all my readers, their families and their chooks a very Merry Christmas and a Happy New Year.