We went to a New Year's Eve party with our allotment friends and their neighbours. It was such a fun party. They had amazing fireworks and we all sang and danced our way through until one o'clock this morning. It was so much fun.
I gave the girls a fish treat again this morning and I thought it would be a good start to the year to get a photo of them together. Speckles had other ideas though.
Speckles was having such a lovely dust bath that she couldn't be tempted to leave it for some fish.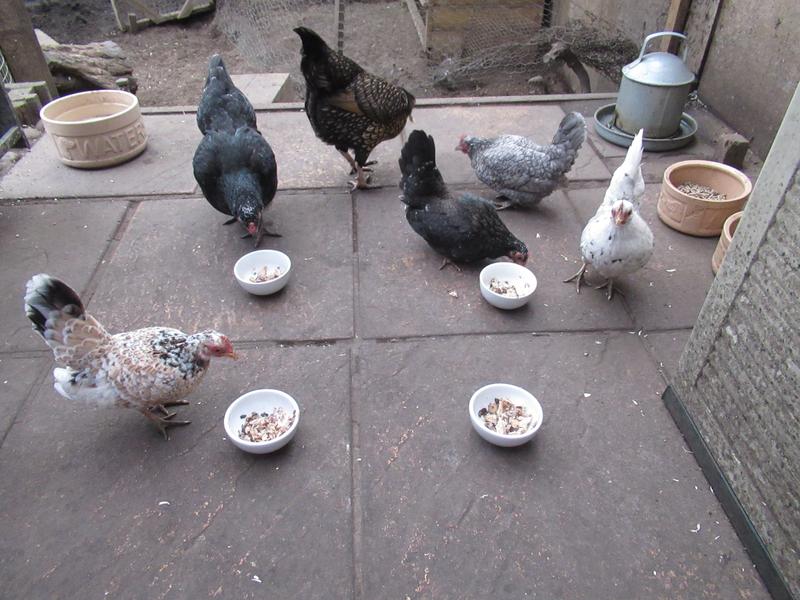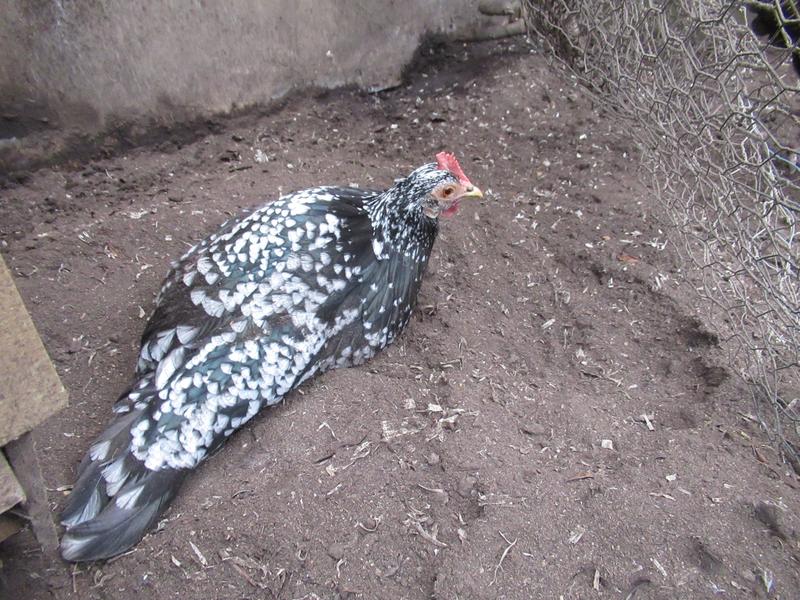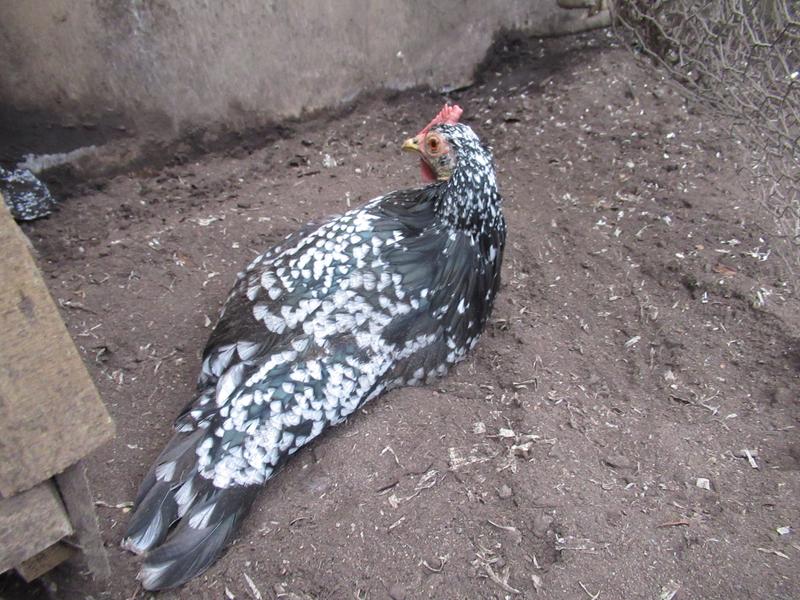 It was good to see the girls enjoying their fish but it was especially good to see Speckles enjoying a dust bath. Speckles caught up with the fish later in the day.
Happy New Year to everyone.