By "Christmas jigsaw" I mean that the jigsaw was a Christmas gift to my husband from his youngest son. It was very well chosen as it depicts vintage cars. It has a thousand pieces.
My husband decided we should have a go at it on the day before New Year's Eve. It soon became very addictive. It was also very satisfying as it progressed.
The first day we got the edges completed. This took several goes through every piece in the box to find all the straight edges. We were very pleased with ourselves when we completed the edge and I took a photograph.
We spent a couple of hours together doing the jigsaw every afternoon. As I said it became very addictive. It took us five days to complete and I took a photograph each day at the end of our session.
First we did the easiest parts which was the body work on the different coloured cars. Once we had completed most of the colourful parts it became much more difficult as the windscreens were all a similar colour and the tyres and the background were all black or dark.
There were also quite a few red cars so it became difficult finding the right red pieces for the right car. At this point it slowed down and towards the end it speeded up again. The dark background was really difficult until that was all that was left. It then became a task of using the shape of each piece to find where it fitted.
We were immensely pleased with ourselves when we completed it and it is still sitting on our dining table as we can't bear to break it up yet.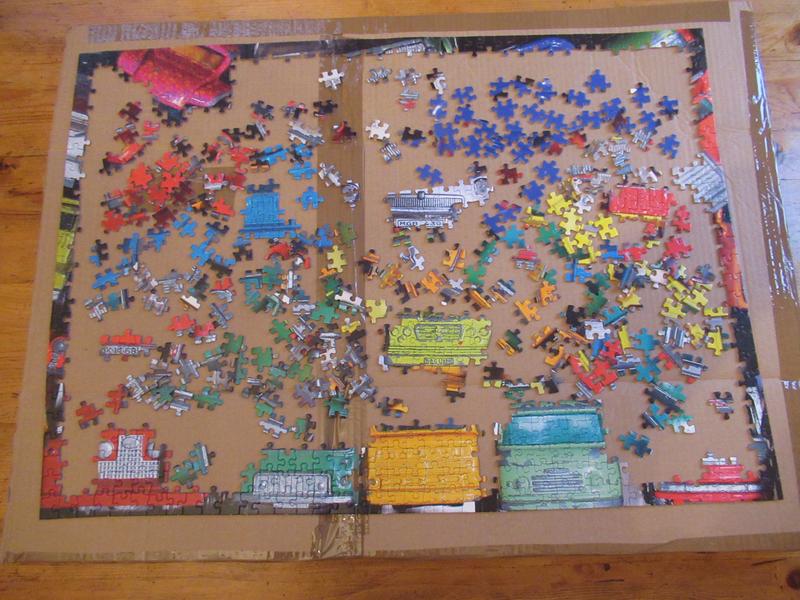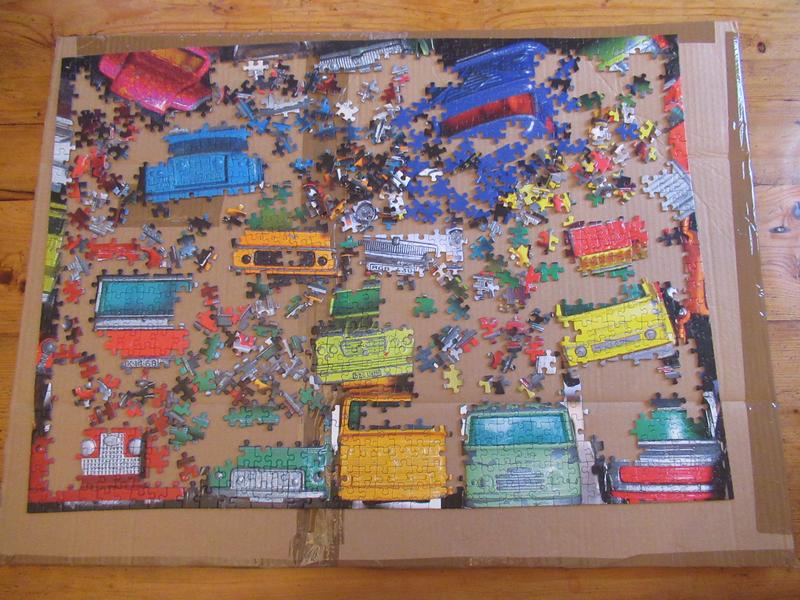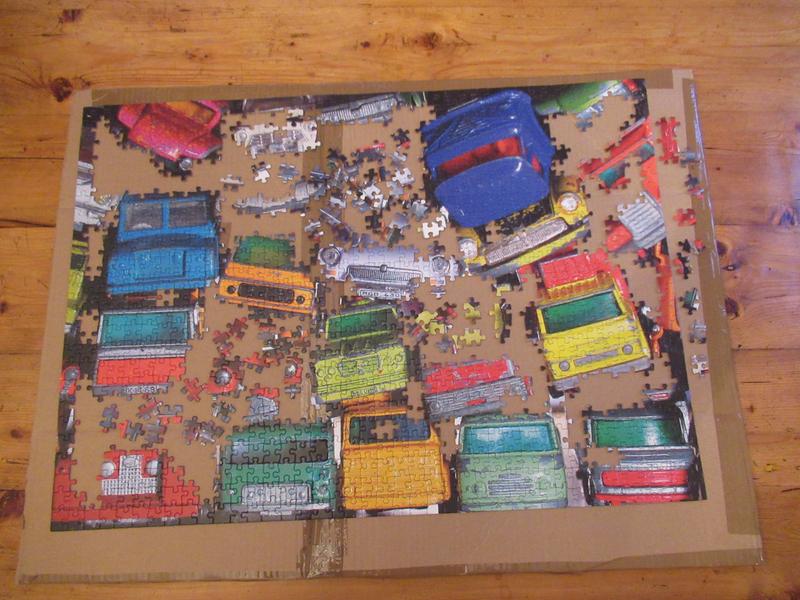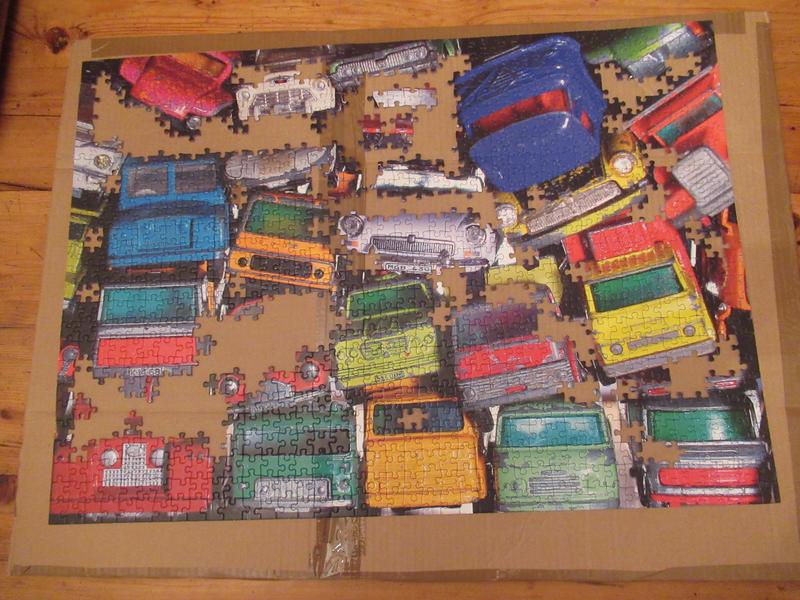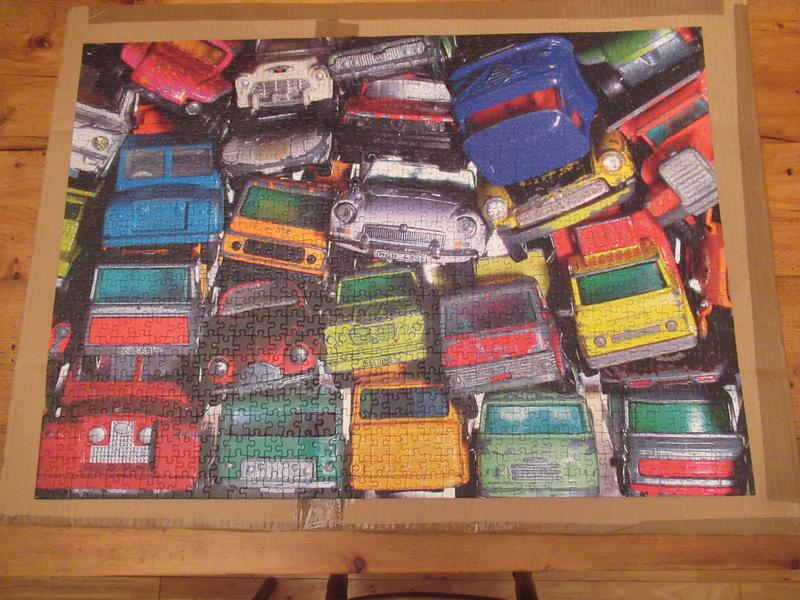 We have really enjoyed this jigsaw. It reminded us that that there are a couple more jigsaws in the cupboard from previous Christmases that had been forgotten about.
We will now get them out and do them. One has five hundred pieces and one has seven hundred and fifty pieces. Bring on the next jigsaw.