This morning Smoke was in and out of the two nest boxes that are side by side. I knew she was getting ready to lay again. A few hours later I could hear Smoke shouting. There was her egg in her favourite nest box.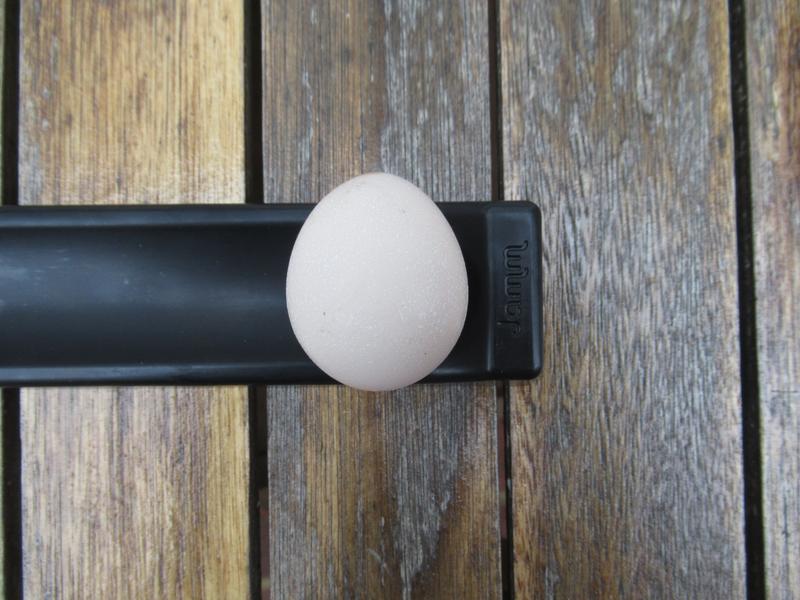 It has been twenty five days since Smoke last laid. She had a week broody and then a further two week break which isn't bad at all.
This is an earlier start to the year than I was expecting. It will be interesting to see who lays next. It will also be great to have our own eggs again. Well done Smoke!