We have had our leather settee for nearly twenty years. It was expensive at the time and we bought a matching chair with it. It has moved three times with us so it was never bought with our current sitting room in mind.
It was very big and only just fitted in this sitting room. It was very comfortable though and I would curl up in my corner of the settee every evening while we watched television.
Recently the leather on my cushion wore through. I asked my lovely husband if he thought it could be repaired and he said that the whole thing was tired and it didn't owe us anything.
It was a chance to choose a smaller settee that would fit the room better. We measured our settee and set out to look for a replacement with it in mind that it had to be smaller.
We very quickly found one that we thought was perfect. It was a small two seater settee and as luck would have it it was half price. This was because it had been in the showroom a while and the three seater settee and the chairs had all sold leaving just this settee.
We had decided that we weren't matching a chair this time. The chair that came with our settee was not comfortable and we have barely used it. It was also rather big for the room. We had decided to look for a leather Chesterfield or Queen Anne shaped chair that would be taller but narrower. We have furnished our home from antique shops and a few family pieces so we are used to putting different pieces together.
The new settee is reclining which wasn't something we were looking for. However as we looked around a few furniture shops it soon became apparent that all the leather settees were reclining. It must be the current trend.
This settee was much less expensive than our original settee and to our surprise came with a fifteen year guarantee on the settee itself and a five year guarantee on the leather plus the usual leather care kit.
We saved more money by taking it away ourselves as it came apart into two pieces and fitted in our van. Another bonus was that our friends who live opposite us said that they would take our old settee for their boys to have in their playroom.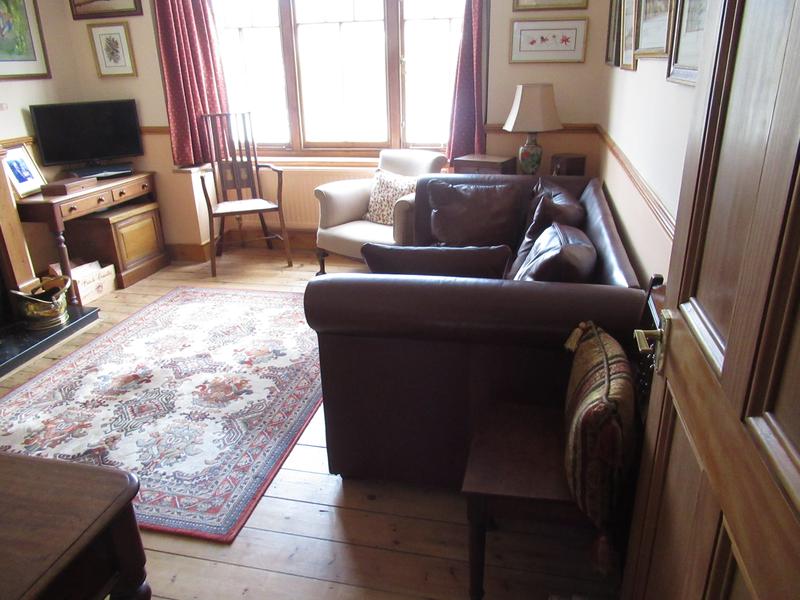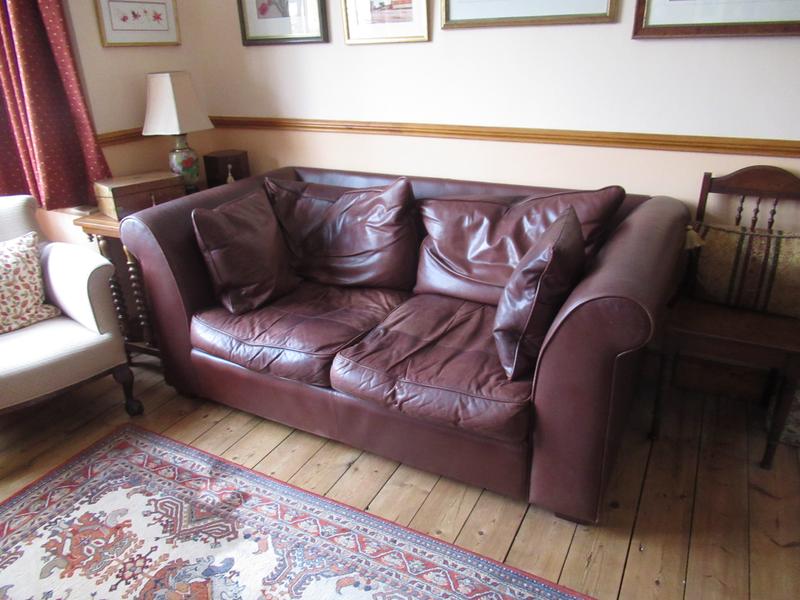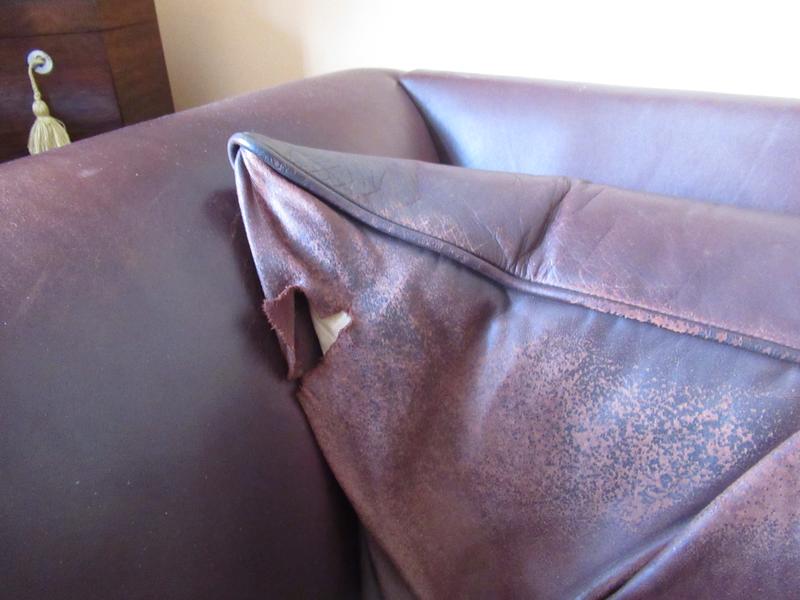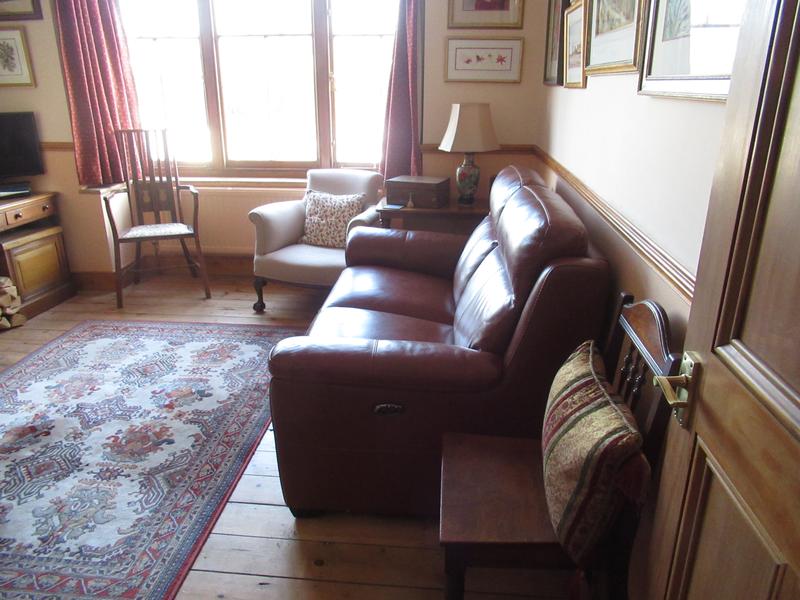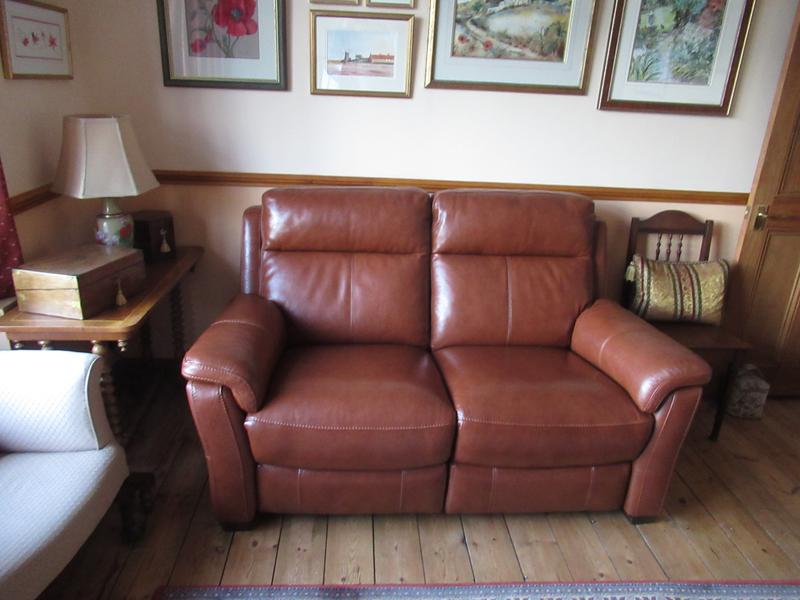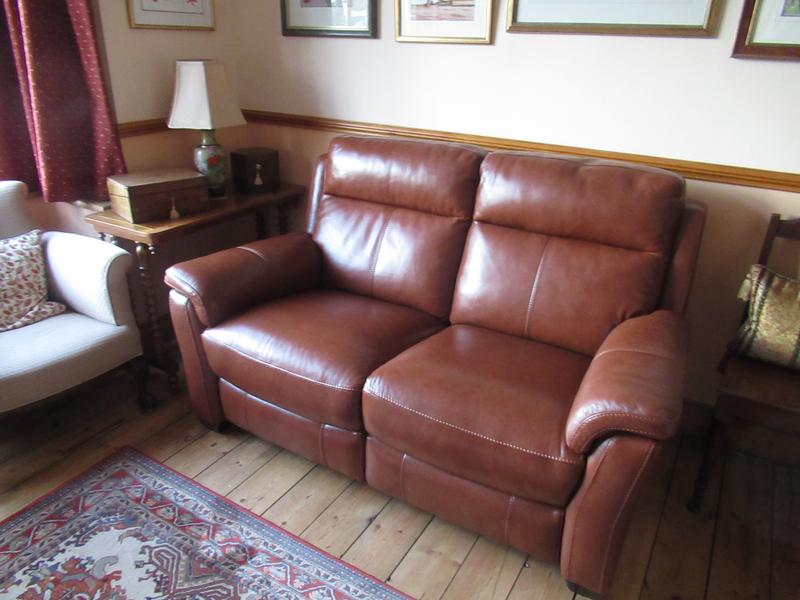 The colour is lighter which fits in well with our wooden furniture. The side table came through my husband's family and was hidden before by the height of the arm on the old settee.
It looks much better with the room and it is quite soft. I think it will be reasonably easy to find a chair that will fit with it. We are really pleased with our new settee.