Yesterday morning first thing I checked the nest boxes as I do every day in case of an early egg. One of the nest boxes had a wet patch in it. My first thought was Speckles.
However when I put on a disposable glove and started to clear it I could see egg yolk and realised that it was a soft shelled egg. In fact it appeared to be a shell less egg as there was no egg shell at all.
My guess would be that it was from Salmon. Her comb has got very red over the last few days and she has been looking in the nest box. Last year at the beginning of egg laying Salmon had laid a couple of eggs with either no visible shell or soft shell. She is the only one of the current seramas to do this so it is most likely that it was her egg.
The good news is that she looks great. Sometimes the girls look really poorly before laying a soft shelled egg but Salmon looks really good as do all the girls. I am hopeful that this is just a glitch and once she starts laying properly they will have good shells.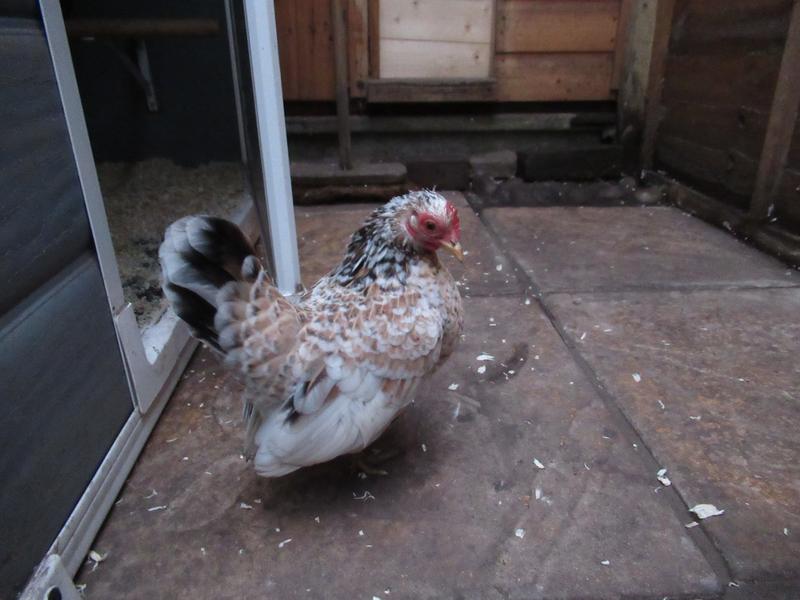 Salmon looks really good so I am sure it is nothing to worry about. Her face and comb are a lovely red colour.
Flame laid her second egg today, two days after her first, so that's another regular layer started. No more shop eggs needed for now which is great.