Yesterday Salmon laid her second egg of the year and it was in the nest box and had a good shell which is really good news. It was two weeks ago that she laid a soft shelled egg.
Spangle has been quite vocal and has been looking in the nest boxes. Yesterday Spangle settled in the nest box and I thought that she was going to lay her her first egg of the year. Spangle was in the nest box for just over an hour and then she came out but there was no egg.
I think Spangle is practising and will lay soon. One thing I am pleased about is that she was sitting in the nest box. Last year she wanted lay high up and laid an egg on the top of the store cabinet. I then blocked this off and she would sometimes sit on top of the nest box and her egg would roll down behind the nest box and break.
It is good news that Spangle has been sitting in the nest box as hopefully this means this year she will lay her eggs in the right place. Marmite on the other hand always laid in the nest box before but this year she seems to want to sit on top of the nest box. I hope the girls will get the hang of it once they get into their stride.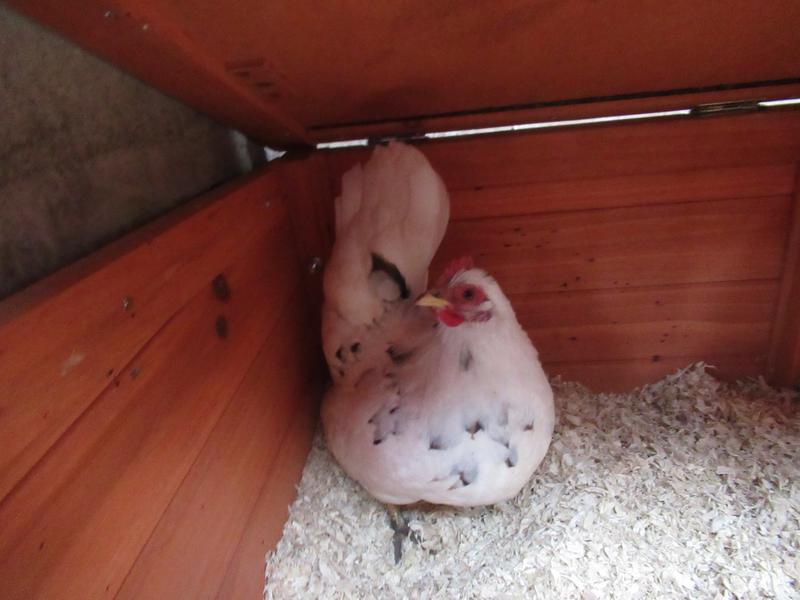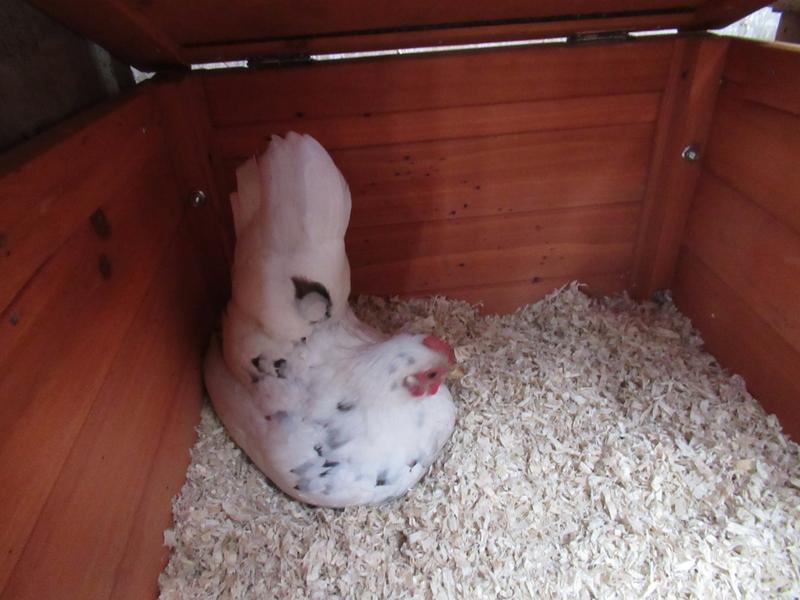 It is good to see the girls getting ready lay even it does take a bit of practise first.