Six weeks ago we bought our new leather settee for the sitting room and started looking for a leather chair to go with it. It didn't matter about matching it as the other chairs already in our sitting room are all different.
However we looked in every furniture shop in the surrounding area to us and we couldn't find anything that we liked. We then started looking online and found a chair that we thought would be right. It is a chesterfield shape with Queen Anne legs and the leather is aged to look vintage. This hopefully means that wear won't notice on it as it looks old already.
We have never bought anything as big as furniture online before and were nervous about buying a chair without seeing it in the flesh and trying it out but as we couldn't find anything we liked in the shops we decided to go for it. It was also a better price than any of the chairs in the shops.
We were given a one to three week delivery slot. We decided to get rid of the old chair as we really didn't like it and didn't want to look at it any longer. We broke it up and and put the bits in our bin.
The three weeks passed and still no sign of our chair. I got in touch with the company and didn't get a reply at first and started to feel uneasy. Then I got a call saying the chair had been dispatched to the delivery company and they would text me with a date for delivery soon. Another week passed and just as I was about to get in touch again I got a text saying it would be delivered today, Saturday. It was now five weeks since I had ordered it.
The corner of the sitting room had looked empty and sad for all these weeks. We had probably been too quick to get rid of the old chair but hadn't expected the new one to be so long arriving.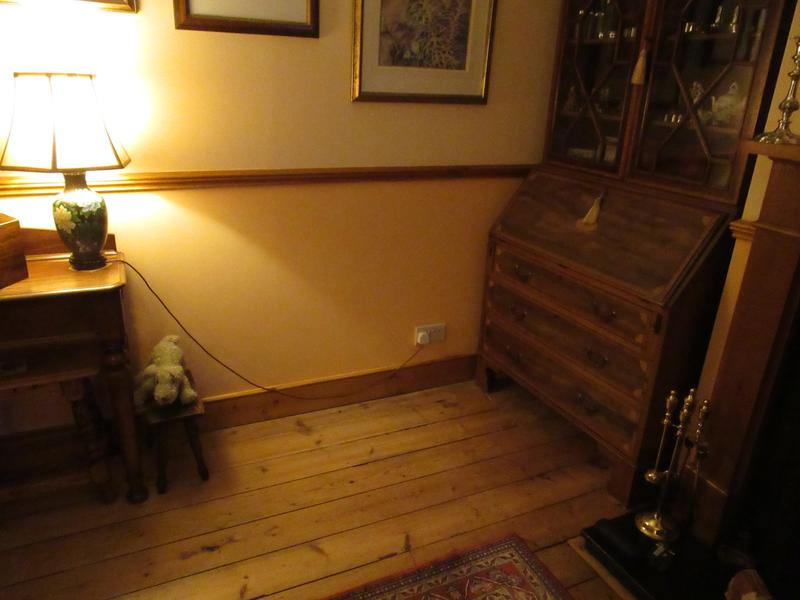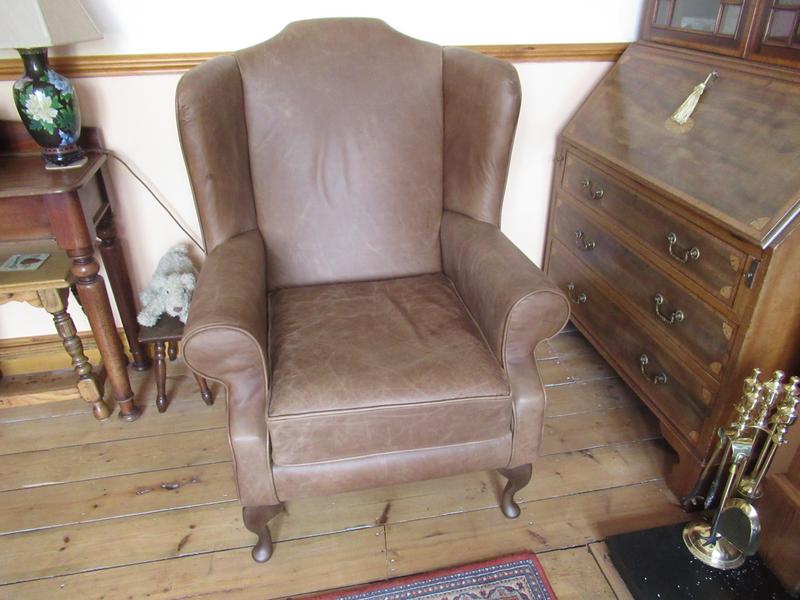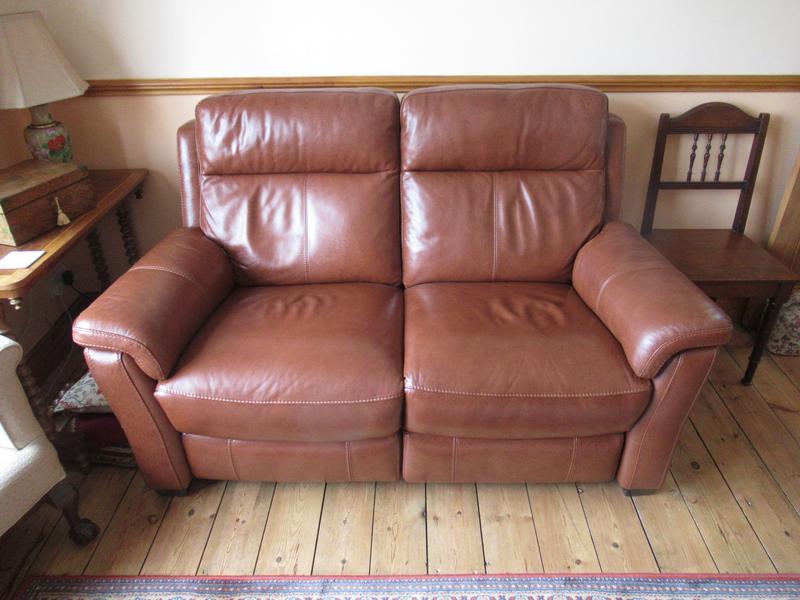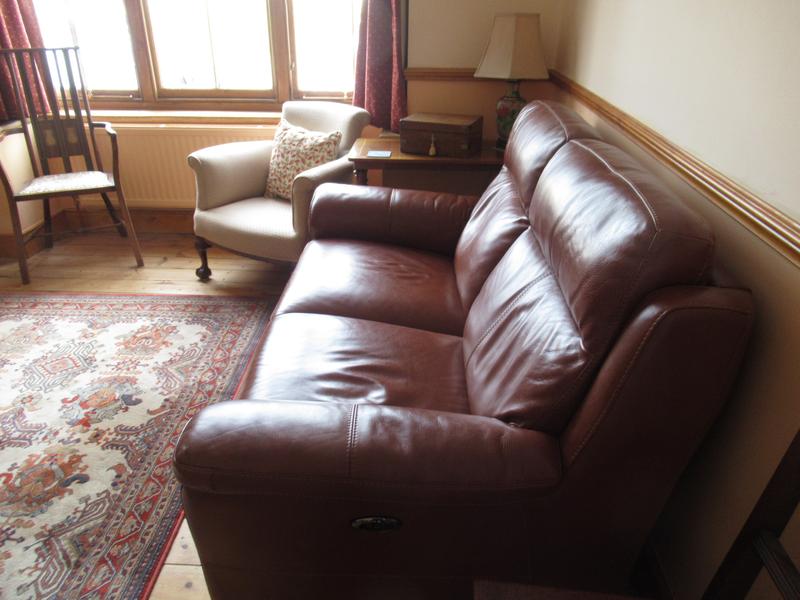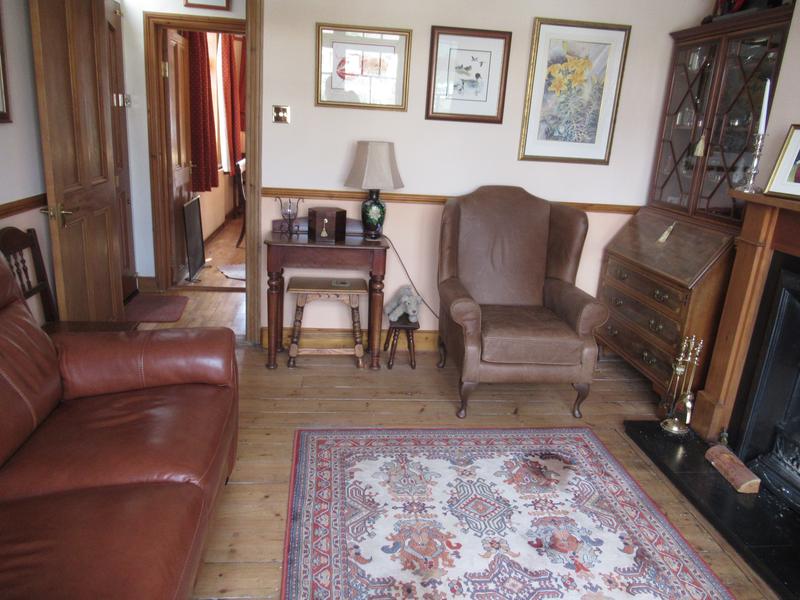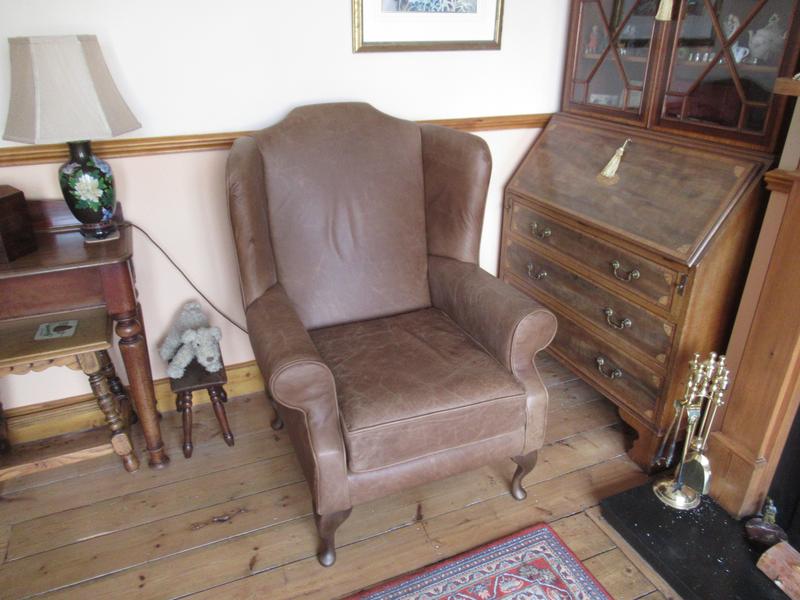 In truth it isn't as we had pictured it. It is bigger than I had imagined it. It is also more different in colour to the settee than I had imagined it although I had expected it to be lighter in colour. Both the settee and the chair are described as tan but are totally different shades. Maybe it's just making the transition from only seeing it as a photograph and seeing it in the flesh.
I think also having looked at an empty corner for so long makes it seem odd to now see it filled again whereas if we had just removed one chair for another it may have seemed less odd.
I think it's just going to be a matter of getting used to it. I had hoped that I would love it straight away but we are both agreed that we haven't seen anything else we like so we just need to allow it to grow on us.