For the first time in ages we had some sunshine today. It sparked off a massive dust bathing session.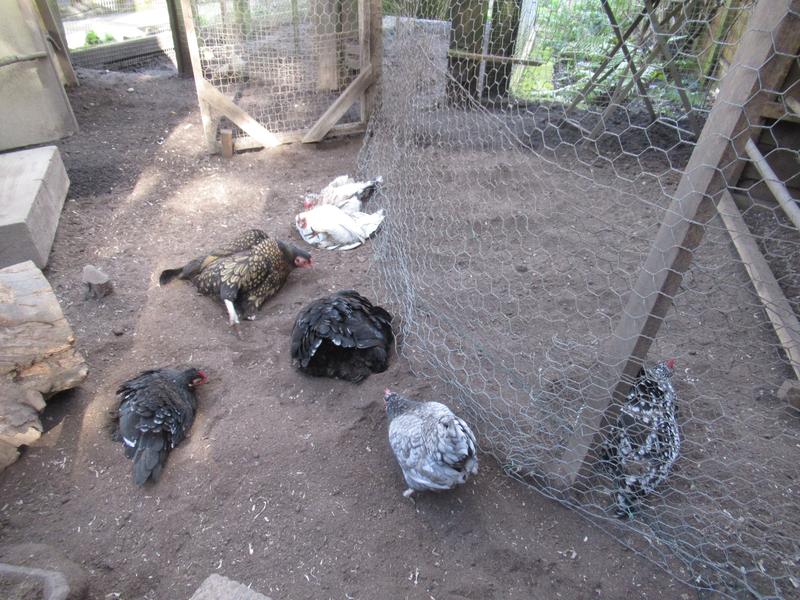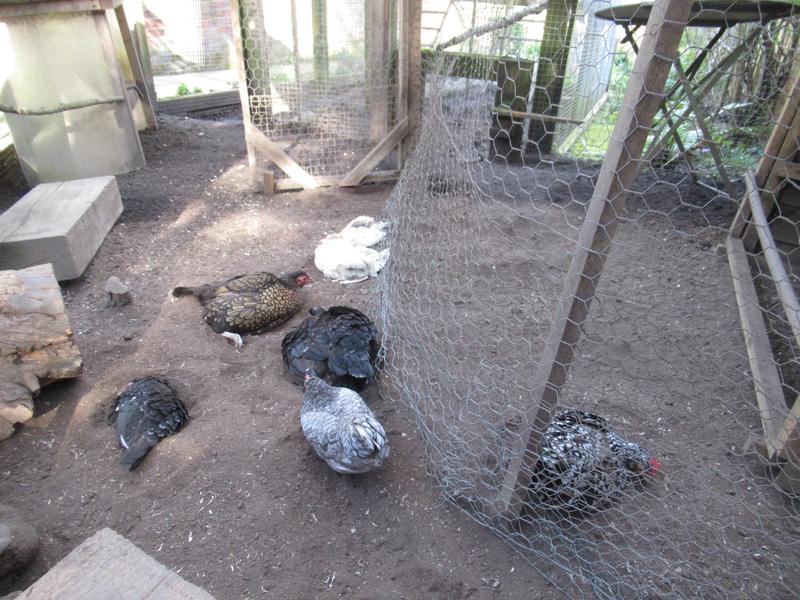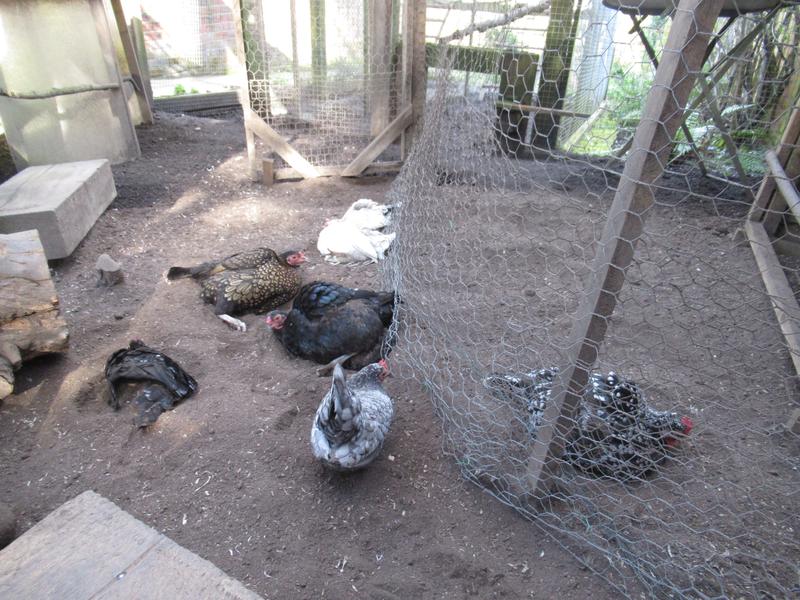 It was lovely to see all of the girls enjoying a dust bath. Spangle and Salmon were so close together that they look like one girl.
Egg laying has also picked up now. All that is except for Salmon. Salmon has only laid two eggs and they were two weeks apart. I can't help thinking that her permanent wheeze is the reason she is not laying although she continues to look well.
Spangle has now laid six eggs. Marmite has laid seven. Smoke has laid three in four days since she has started again. Ebony has laid four in seven days since she started again. Flame has been laying every other day since she started at the beginning of February.
We have now had our first two, four egg days, today and two days ago. The first one was Flame, Ebony, Spangle and Marmite and today it was Ebony, Spangle, Marmite and Smoke.
For the first time this year I was able to give a few eggs away to our new neighbours. They are lovely neighbours which is a great relief and they have been round to be introduced to our flock.