This morning I found another tiny egg in the chicken shed. I now know that it is Salmon laying them. Yesterday afternoon Salmon was very vocal and sat in a nest box for a few minutes then gave up. I felt sure she was ready to lay.
Ebony and Flame are laying. I don't really have any expectations about Speckles this year. Smoke, Marmite and Spangle are all laying regularly now. That only leaves Salmon.
Salmon has been wheezing since last summer. I have treated with tylan three times and it has had no effect on her wheezing. Yet Salmon looks healthy and is doing all the usual chicken things and she has a beautifully red comb and face.
I wonder if her wheeze is why she is laying these tiny eggs and yet I am not altogether sure that is. Salmon has always had difficulty laying and laid several soft shelled eggs last summer. Salmon used to look poorly before laying which isn't the case now so as long as these eggs stay tiny I think that it isn't causing her any problems.
It is most peculiar though and I have only come across these tiny eggs before when a girl is laying for the very first time. The shell is soft and when I picked it up it dented which is why the top is flat in the photo below.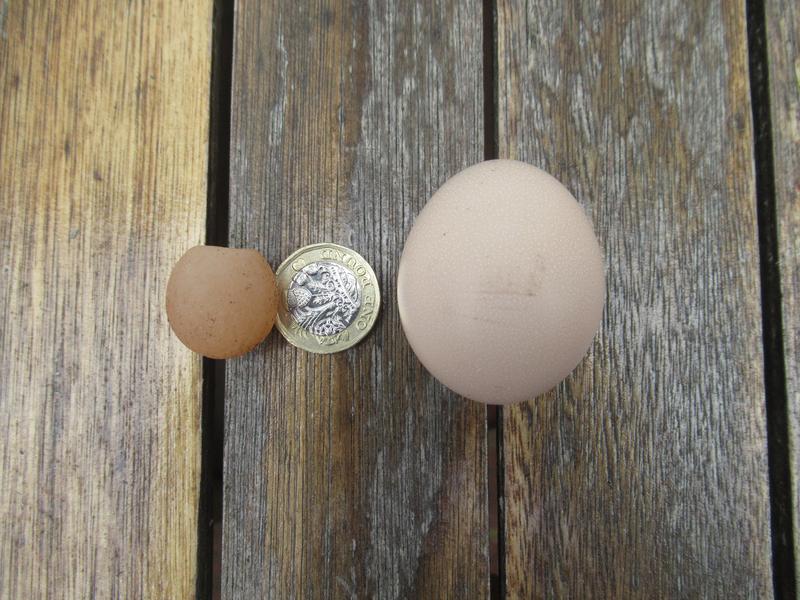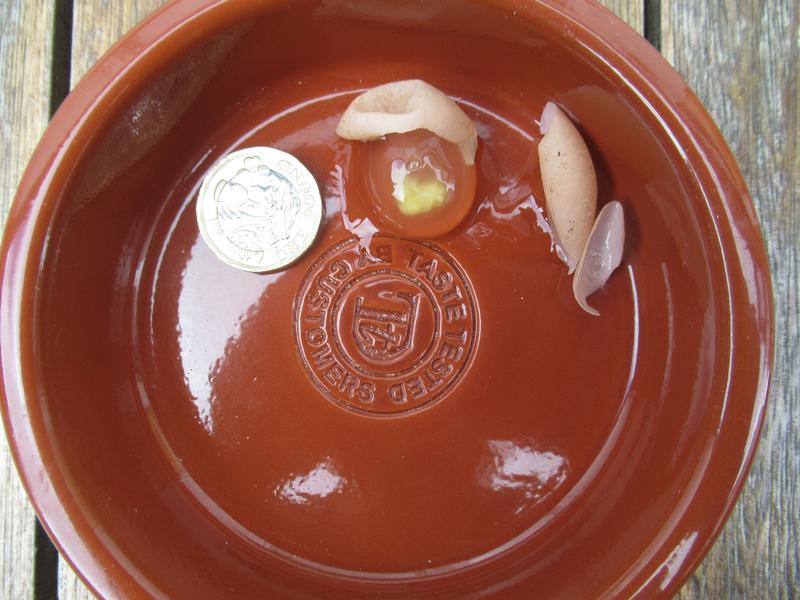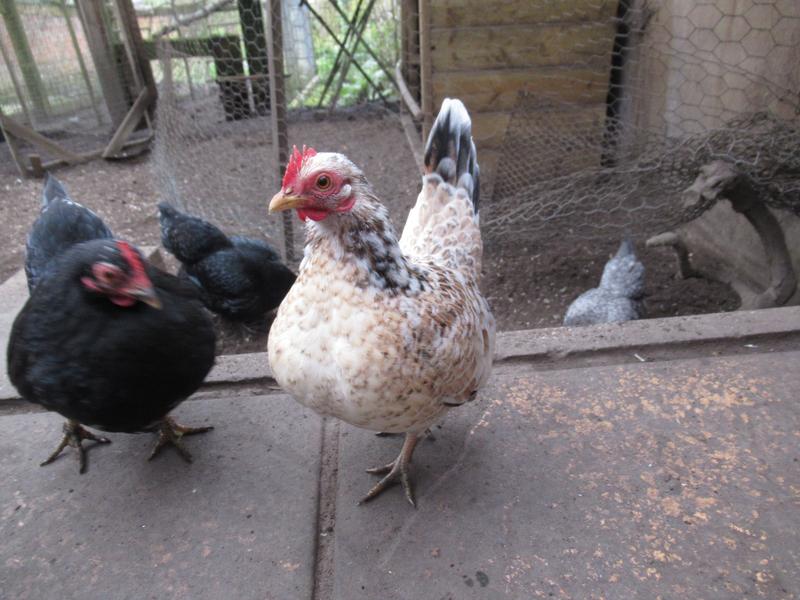 At least I now know these eggs are from Salmon. It will be interesting to see what her next egg is like. If Salmon's comb was pale I would be worried about her but as long as her comb remains red like this I don't think there is anything to worry about.