The day before yesterday I shut all the nest boxes and the chicken shed pop hole after Spangle and Salmon had laid their eggs.
I expected the two broody girls, Smoke and Marmite, to settle in a corner of the chicken shed once I had opened the pop hole at bedtime. To my surprise both girls perched at bedtime. Hurrah! That is a good sign.
Yesterday morning I could tell that both Flame and Ebony were ready to lay. I recognise their vocal calls when they want to lay. Flame has a mournful call and Ebony has a shouting call.
I opened up both Flame's and Ebony's favourite nest boxes. Ebony is the only girl to favour the nest box by the gate. I must say the girls were being very cooperative. Both Flame and Ebony settled in the nest boxes straight away after I had opened them.
I expected Smoke to join Flame in the nest box but to my surprise she didn't.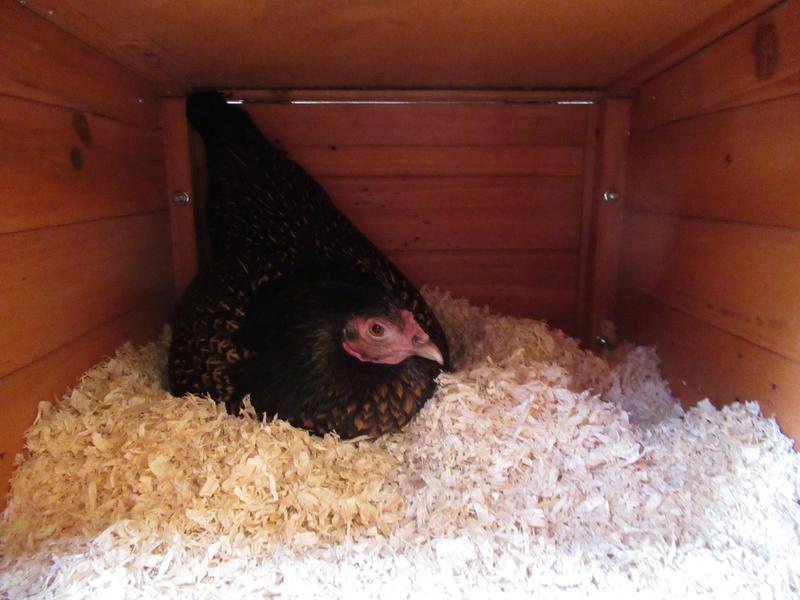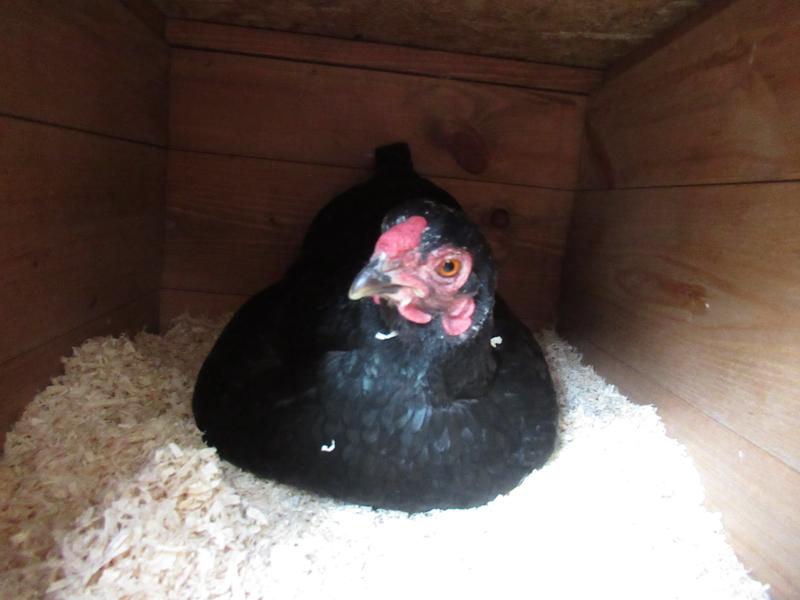 Ebony has placed a few pine shavings on herself. Great camouflage, we can hardly see her now!
When I checked back about twenty minutes later both girls had laid their egg and I closed the nest boxes. This was all going rather well.
At bedtime Smoke and Marmite were again perched up in the chicken shed. This was great news.
This morning I decided to try opening all the nest boxes and Smoke and Marmite took no notice. We are done with being broody! That's probably the easiest I have ever broken broodiness. I think the key is to do it quickly before they have really settled into it. Hurrah.