On Sunday I gave the girls the last of their spinach. I had stocked up with my chicken supplies but there was no point buying more than one bag of spinach as it doesn't keep for more than a week at most and just goes slimy.
It is a treat not an essential but I think that greens are good for the girls and greens keep the eggs a lovely rich colour.
I have bought some frozen spinach which I thought that I could mix with their mash. I don't know how well it will go down with the girls but if they don't like it we can always use it ourselves.
Yesterday I decided instead of the spinach I would give them some yogurt that I have been saving for when the spinach runs out.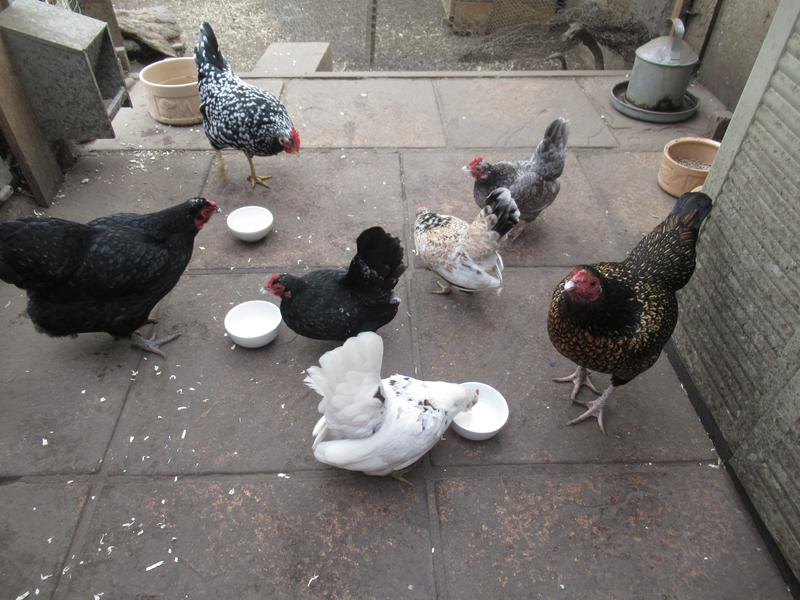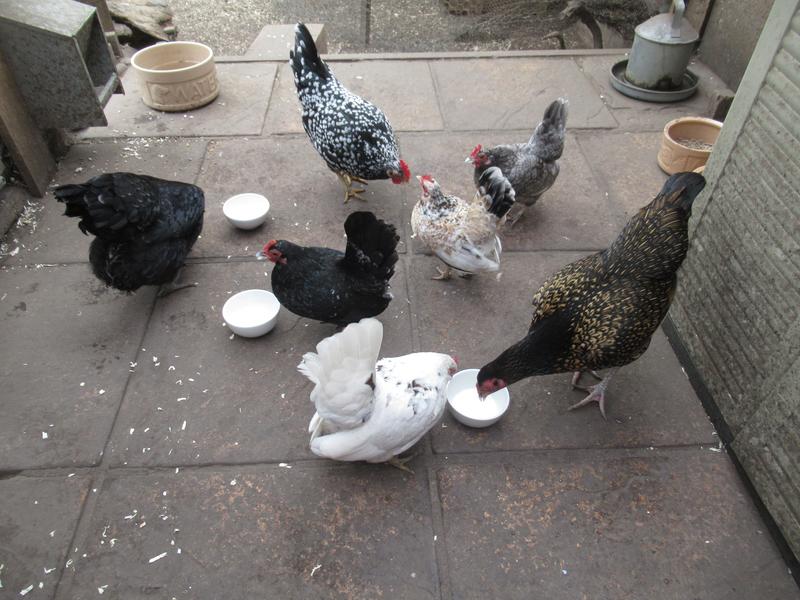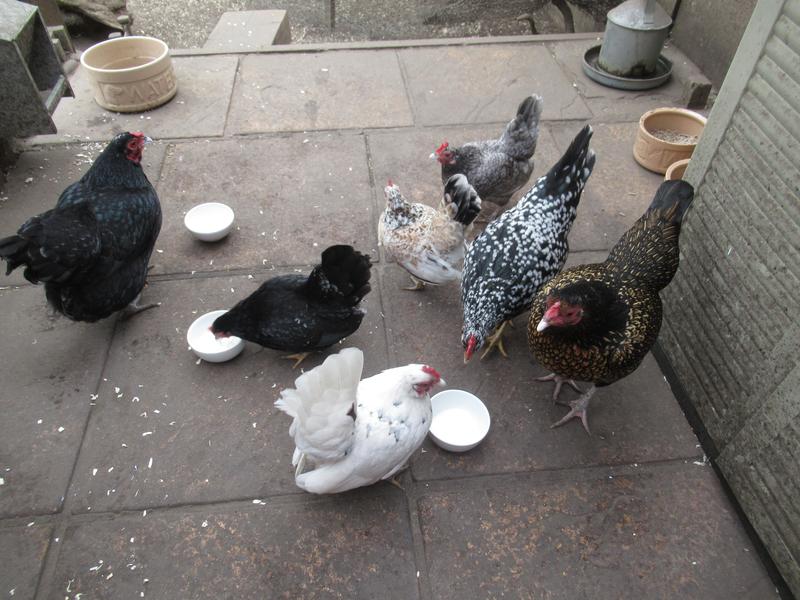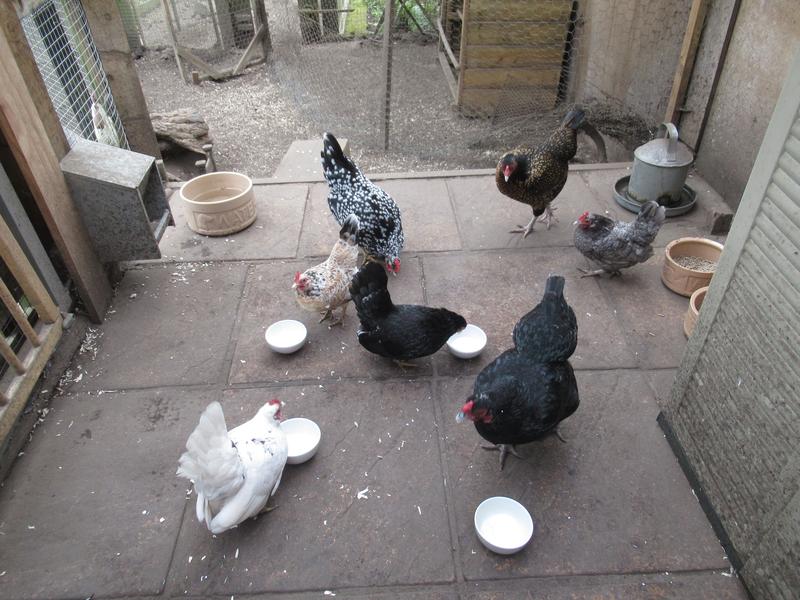 It wasn't long before the dishes were empty. I think I can safely say the girls enjoyed their yogurt treat.