Yesterday I defrosted some frozen spinach and mixed it in two dishes of mash. The girls loved it. I wasn't sure how they would take to it but they picked the spinach out of the mash and wolfed it down.
By the afternoon all the spinach and all the mash had gone. I think that's a success. This is great as I have stocked up the freezer with frozen spinach and this means the girls can continue to have their daily greens.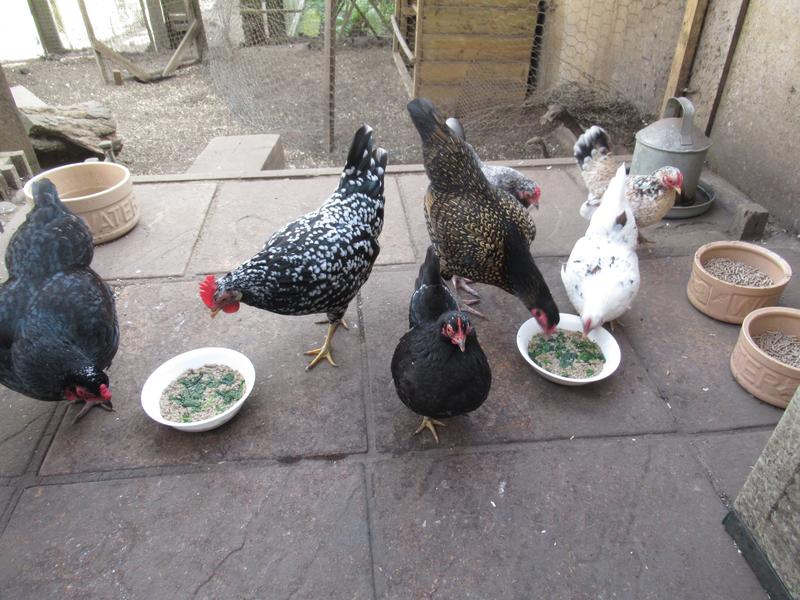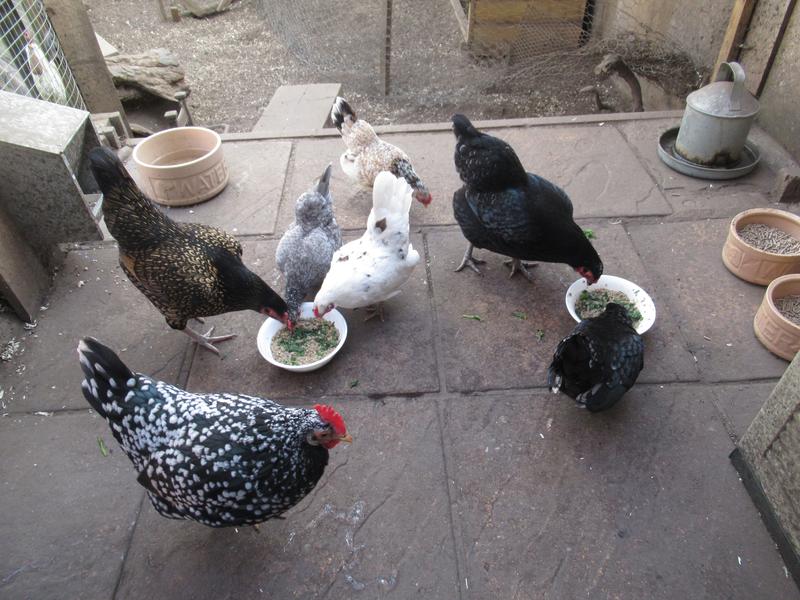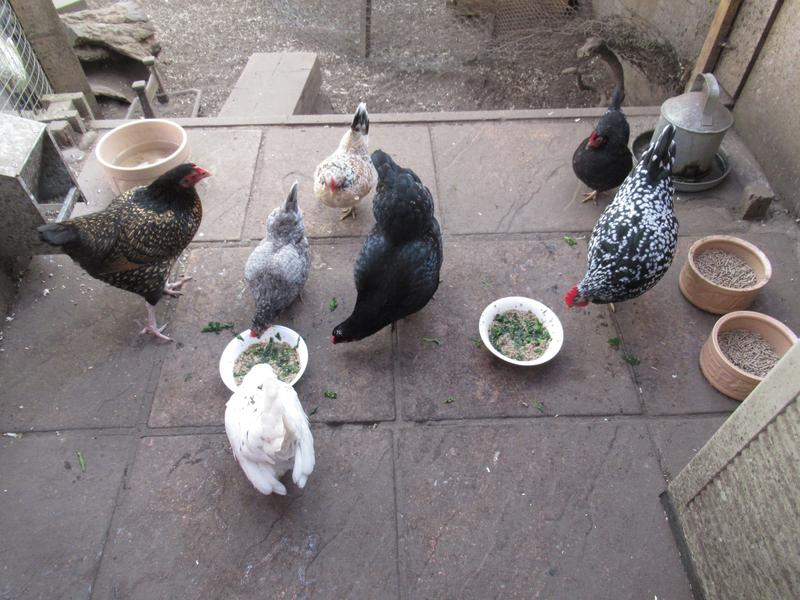 I am really pleased that the girls like the spinach. This morning I decided to try it without the mash. I just put the defrosted spinach on their patio area. The girls were happy with eating it like this so that is what I will do from now on.
One problem solved quite easily. It's great to be able to give the girls their daily greens.