Smoke has reminded me of Cinnamon lately in that she has taken to digging. I think it may be because I had dug the run over a few days ago, while it was dry, but after a long wet spell.
This means that the soil is perfect for digging as it isn't wet but is still damp underneath. Smoke has two favourite spots for digging and she digs really deep holes.
At midday I cleaned up the run and filled in her holes. After lunch when I checked on the girls Smoke was digging her hole back again.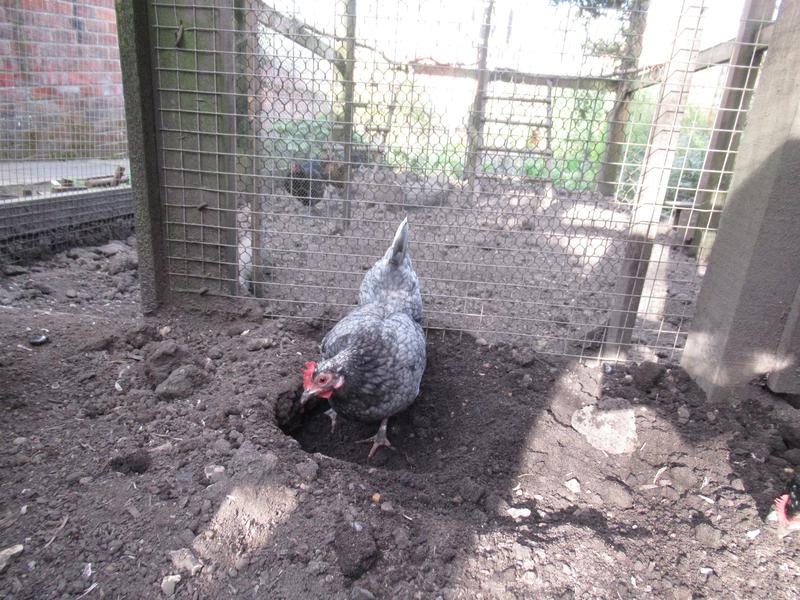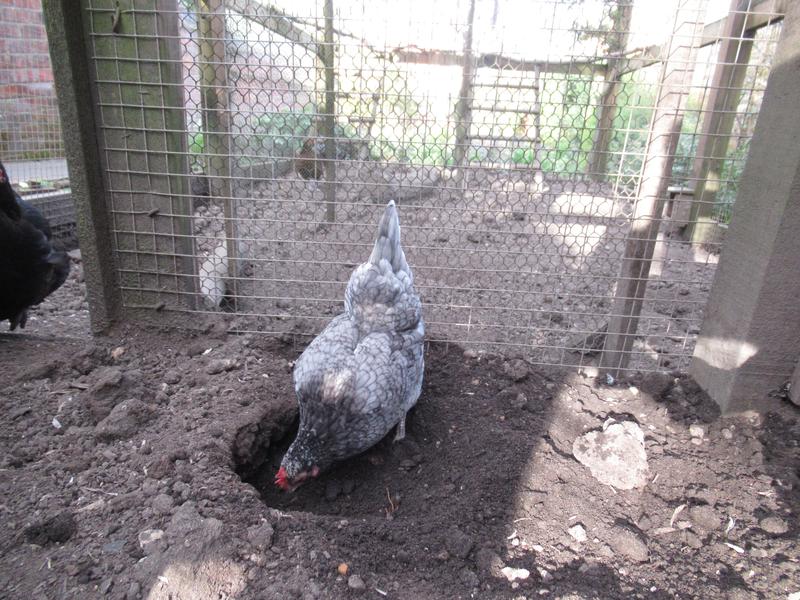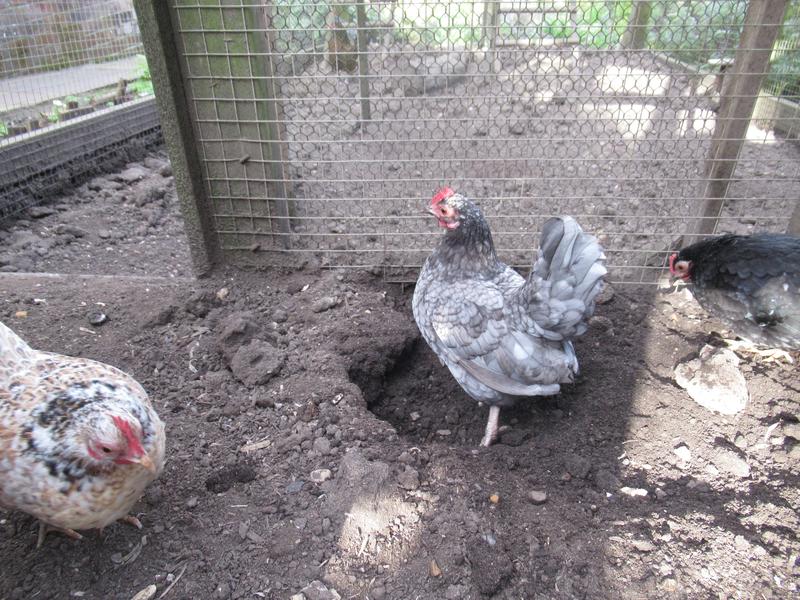 This seems to be Smoke's thing at the moment. It is quite amusing to see.