Before the lock-down my husband bought the materials that he needed to sand down the wood on our vintage car and varnish it. The relentlessly wet winter had taken it's toll on the wood.
In the summer my husband sanded down the wood and varnished it and it was looking good but after a wet winter it had deteriorated to a worse condition than before he had done the work on it.
We have decided that we can't keep a car with wood without a garage so my husband wanted to get it back to looking it's best again with a view to selling it once things get back to anything like normal.
First my husband put an awning over the car to protect it while working on it. He screwed the legs of the awning into the concrete underneath the gravel on our drive so that it would stay secure. We have decided to leave the awning in place to offer a bit of protection for the car as we no longer need to load our vans for catering.
My husband had more time to work on the car this time round so he sanded it down further than before and took more time making a better job of it.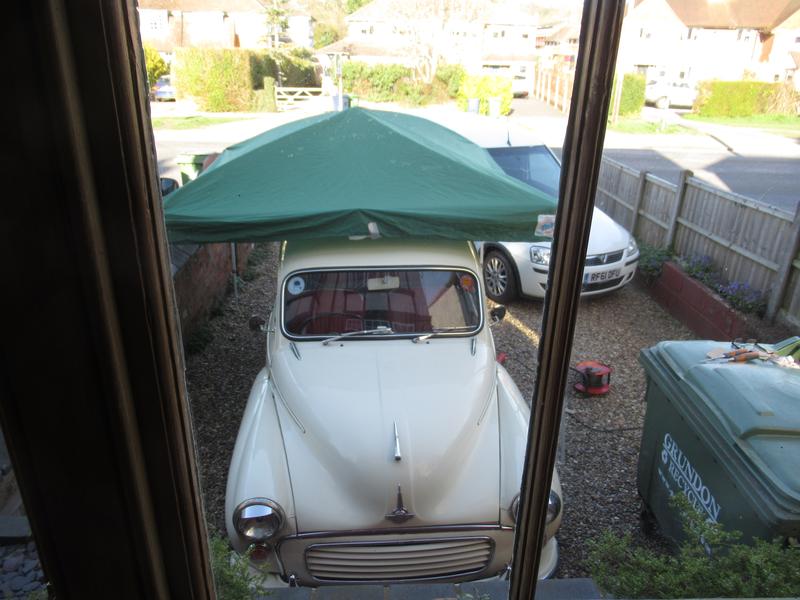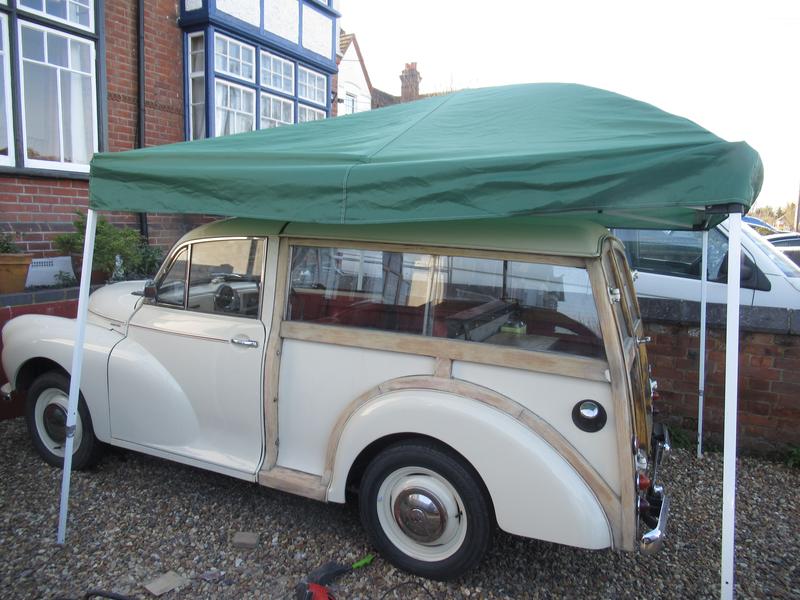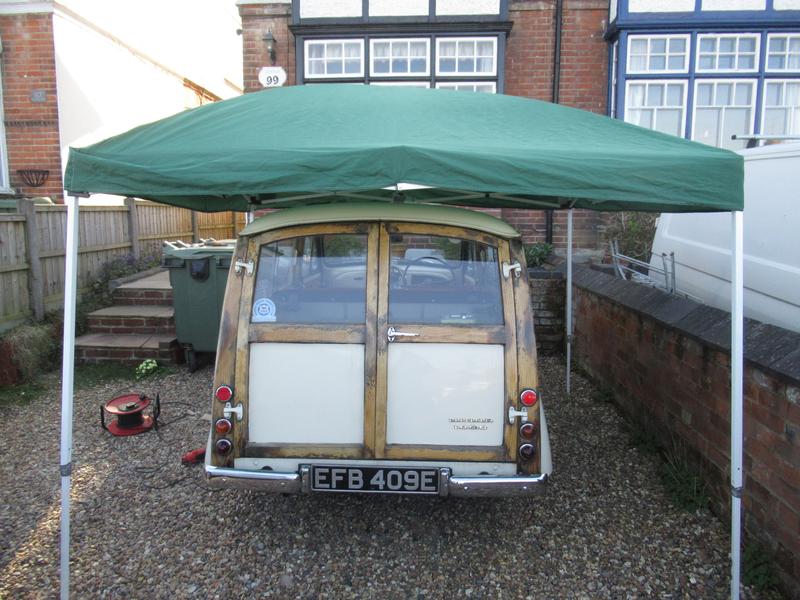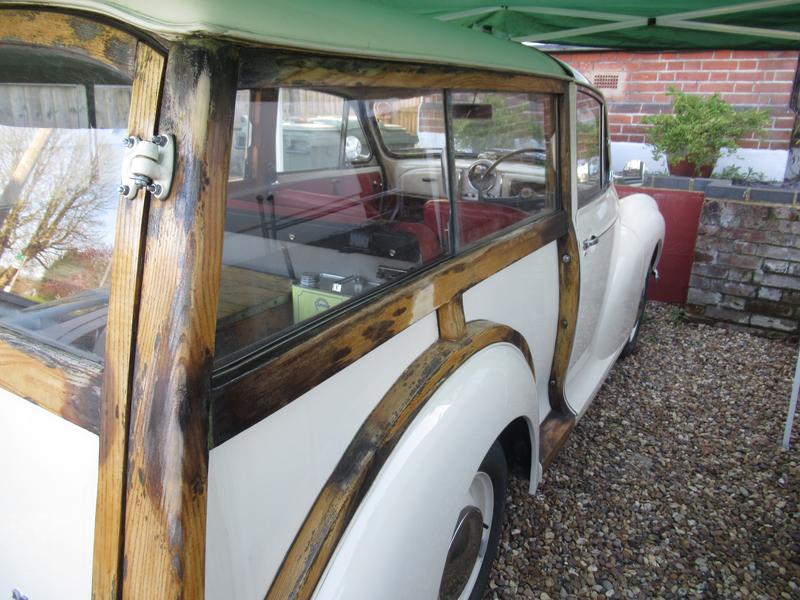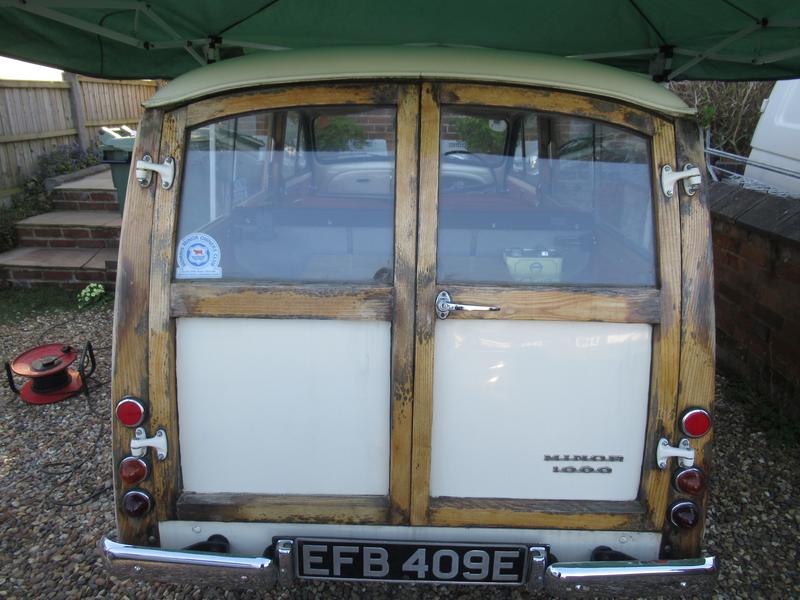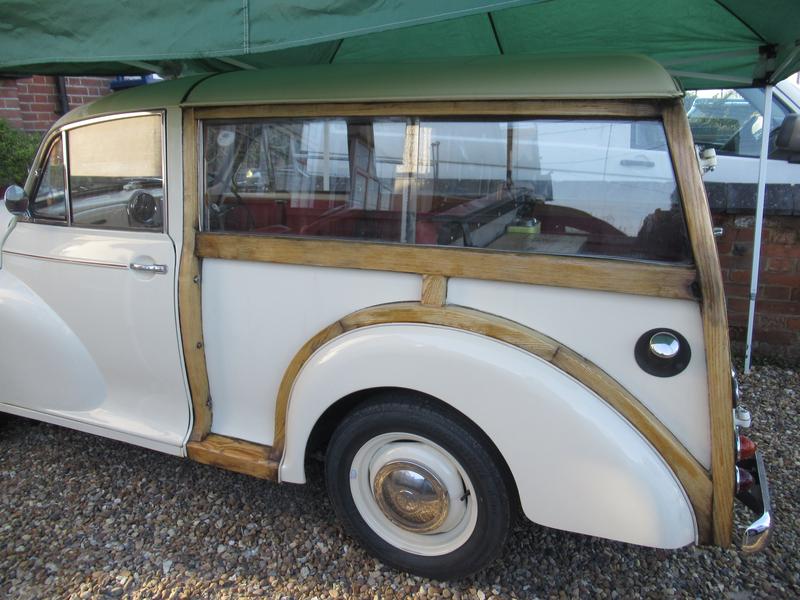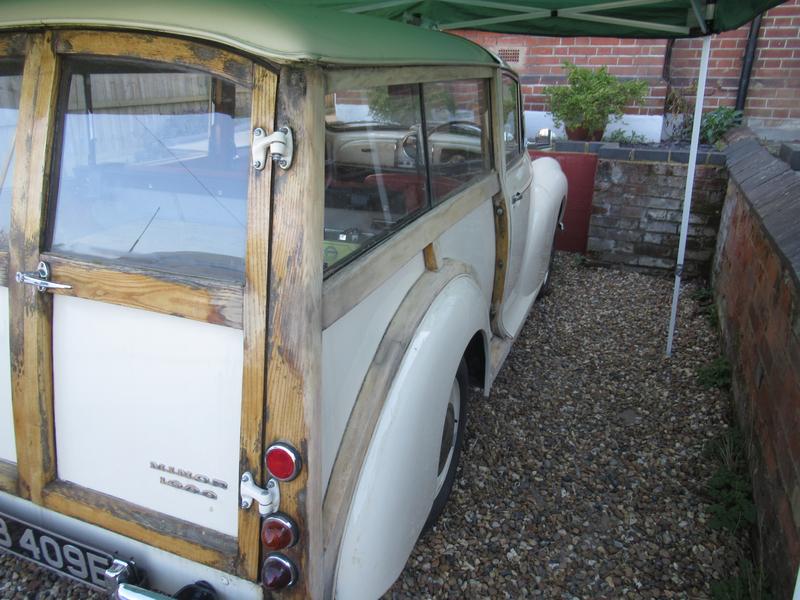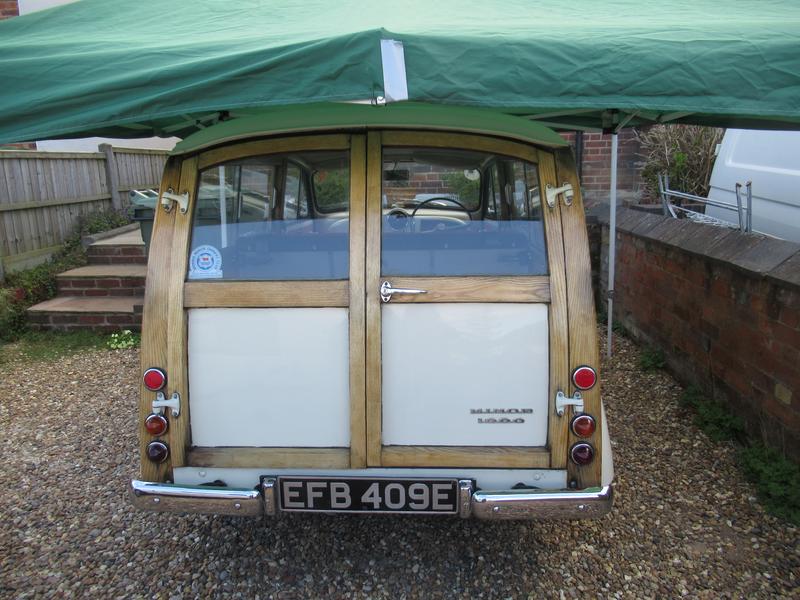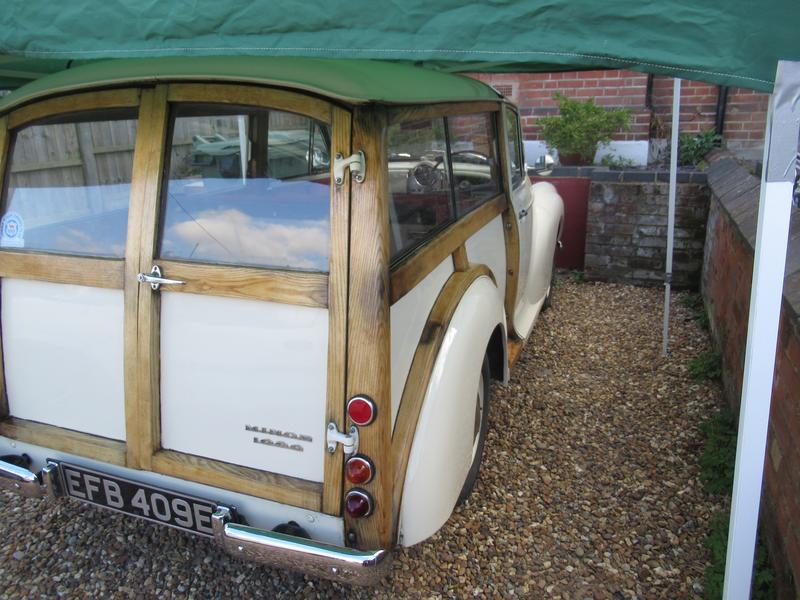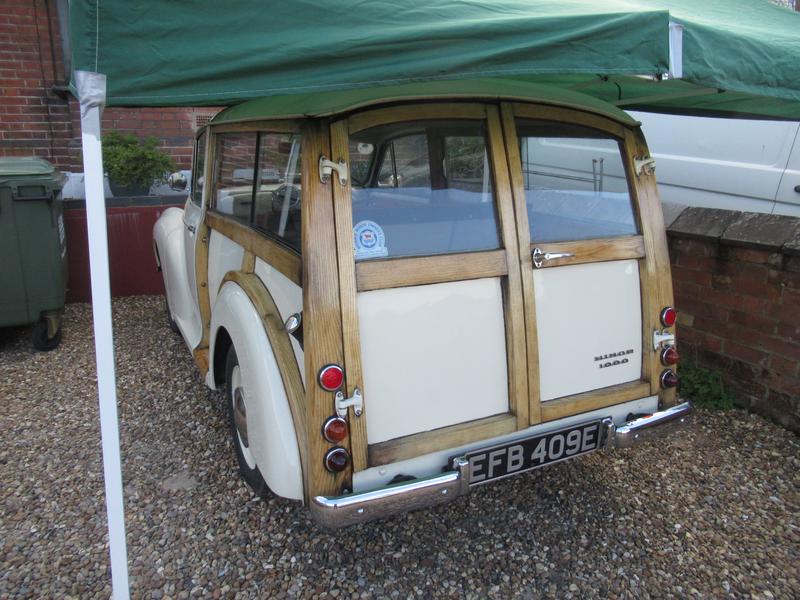 We are really pleased with the result. My husband wasn't sure that he would be able to get it back as it looked so bad.
We intend to eventually sell the car and one of the vans and then buy another car. The vintage car is much more saleable now. It is a shame but my husband doesn't want to have to do this every six months/year but what a fabulous job he has done.