I bought two jigsaws from the charity shop before the lock-down. I had been saving them until after my husband had finished the car as I felt that would be when we would need something to occupy us.
This jigsaw had 1500 pieces which was larger than our recent jigsaws. It wouldn't fit the cardboard sheet we did the last ones on but we felt that as we won't have visitors it could stay on the dining room table leaving just enough space for us to sit opposite each other at mealtimes.
It depicts Queen Mary's doll house and it was a great one to do as there is so much fine detail. The border was difficult as it was repetitive but once that was in place and I had got all the writing in place we began to make good progress with it.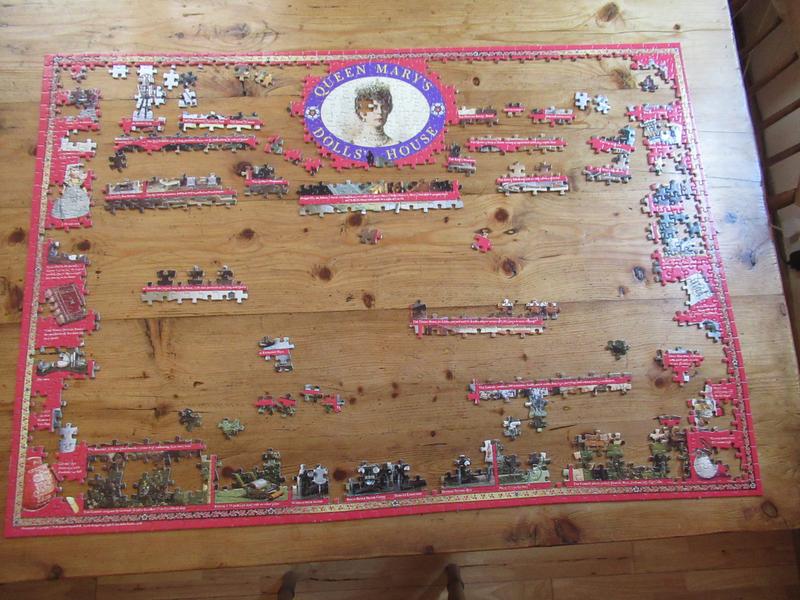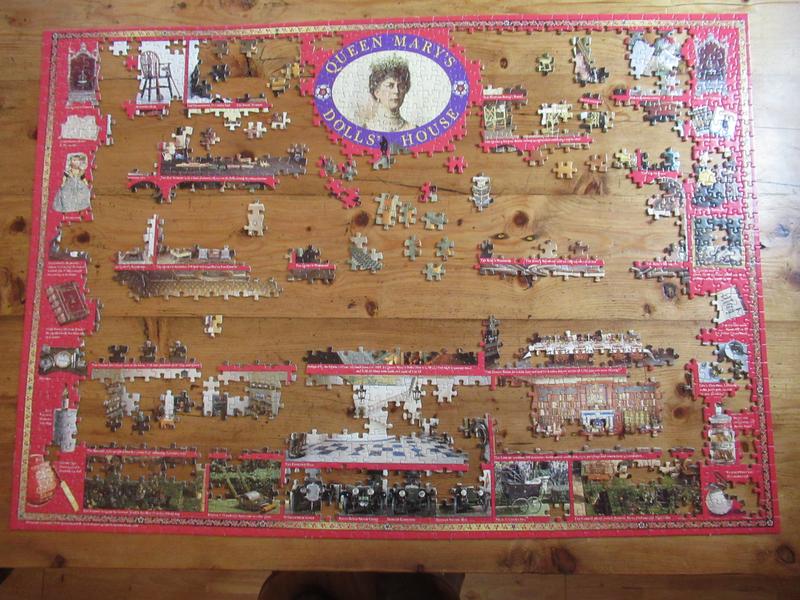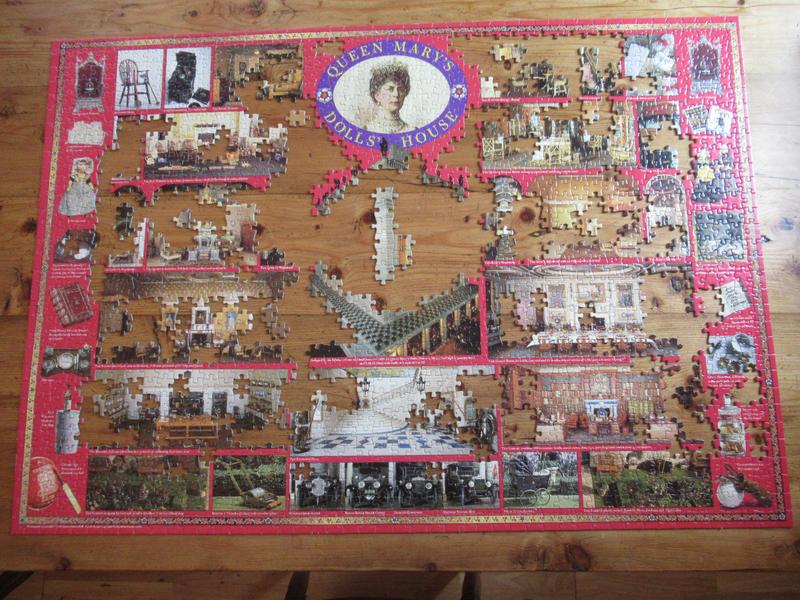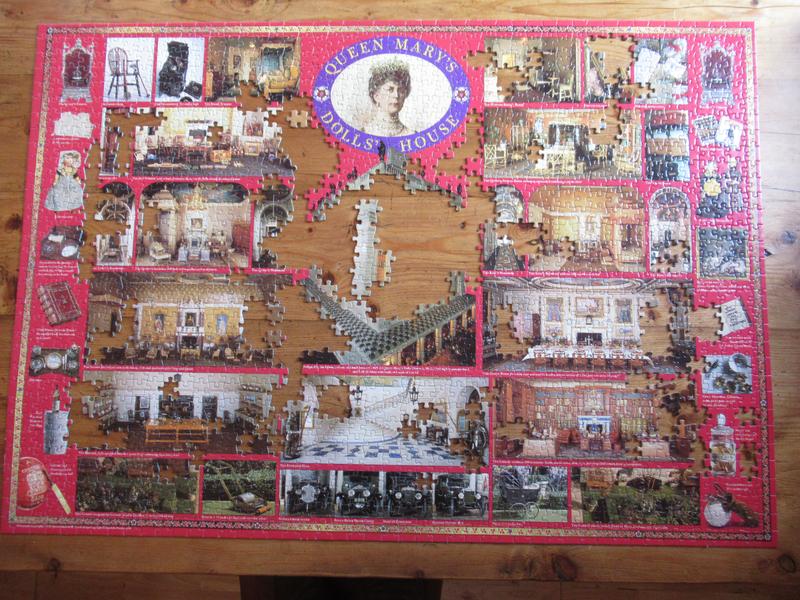 This jigsaw was very addictive and satisfying to do. It took us about a week to do and we really enjoyed it.