Both Smoke first and then Marmite started laying again, a week ago, after they came out of their broody spell. A few days ago Flame went broody.
I hoped like Smoke and Marmite that if I tried to break Flame out of it straight away it might be relatively easy. Not so! I have been locking Flame out of the nest boxes for the last three days and she now sits on top of the nest box instead.
I have decided to leave her to it. There is no point in having her sit on top of the nest box instead of more comfortably inside it. It is a pain as she is by far the best, bigger girl, layer but we will just have to manage without her eggs for a while.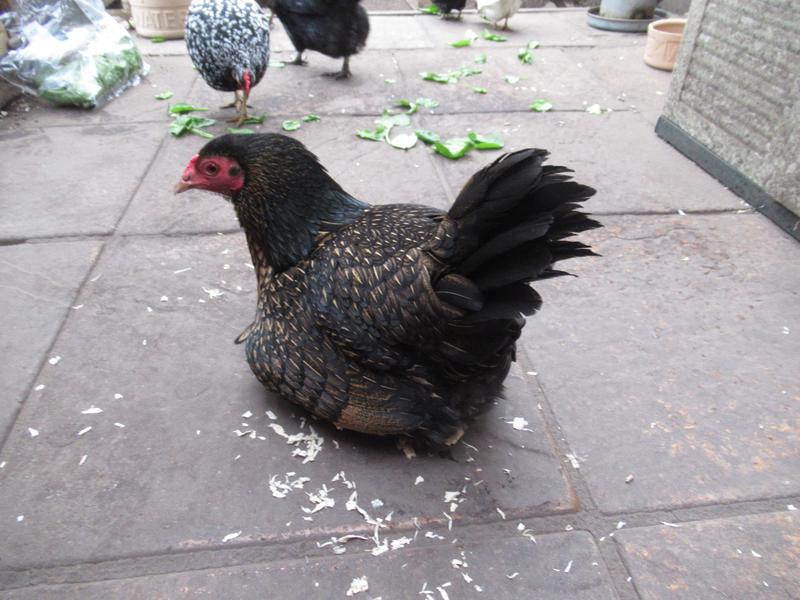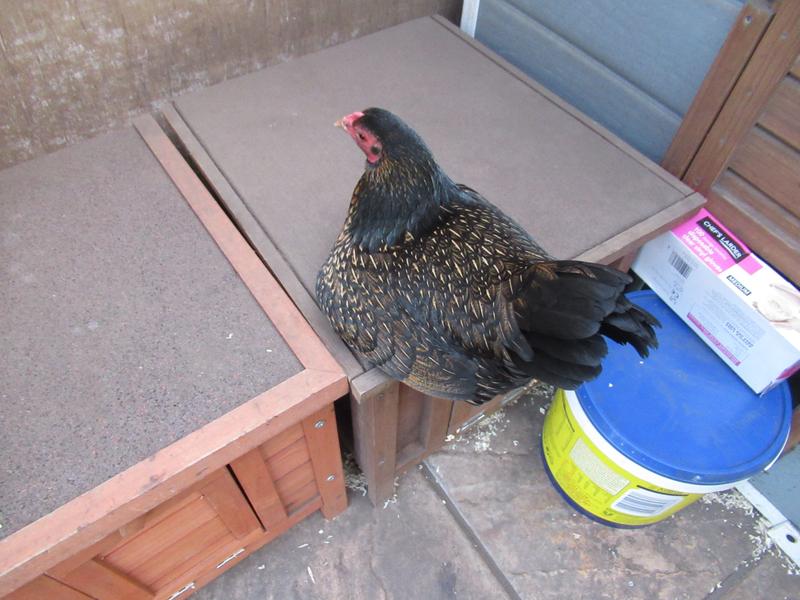 While I was taking these photos of Flame, Speckles jumped on my back. My husband was standing at the chicken run gate watching so I handed the camera to him to take a photo.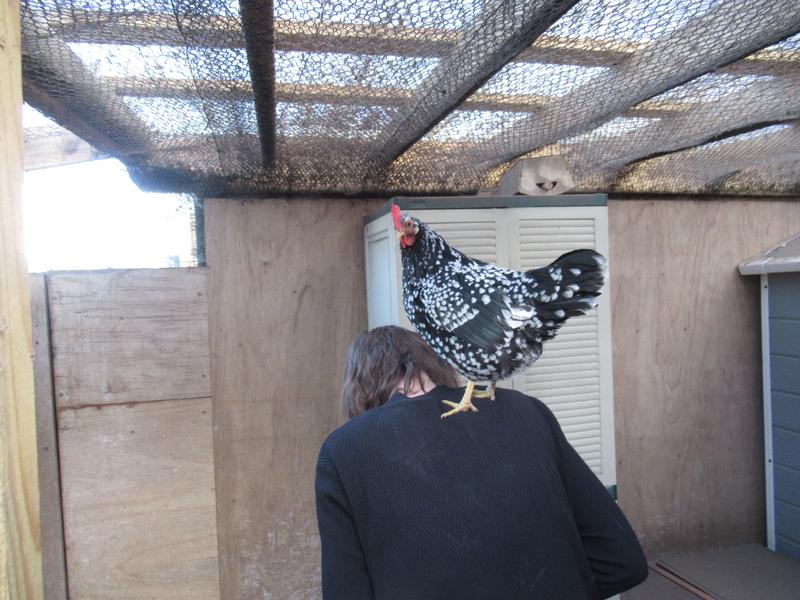 Speckles has always had this habit of jumping on me. When I clean up the run, Speckles follows me, chatting to me and waiting for the chance to jump on me. When I am on their patio area if I bend slightly to look in a nest box Speckles jumps straight on to my back.
Speckles is now my only girl to do this and I think that of all the girls Speckles is the most attached to me. It is quite endearing.