Marmite has definitely been having an egg laying problem. It is odd because last year she laid with no problem at all and you can't help wondering what changes to cause these little girls to develop an egg laying problem.
I am hopeful that Marmite may be okay again now. The problem seemed to be with forming a shell properly and I have seen Marmite going to the grit and eggshell hopper so it's not because she isn't taking it but it just doesn't seem to be forming properly on the shell.
Marmite has been laying an egg, on average, every three days. She alternates between looking poorly and laying a soft shell or weird shell and in between laying a good shell.
The egg before last had another odd looking shell but wasn't soft so I felt that her shells were improving. It was a strange greyish colour on the top and had some calcium pimples on top.
Three days later she went into the nest box without looking poorly before she went in and went on to lay a good shelled egg. It will be interesting to see if this now continues. I really hope so.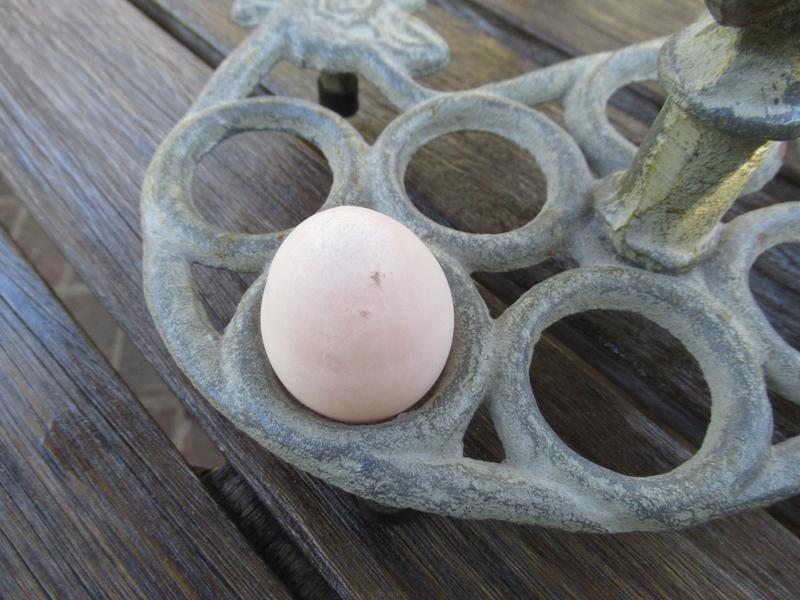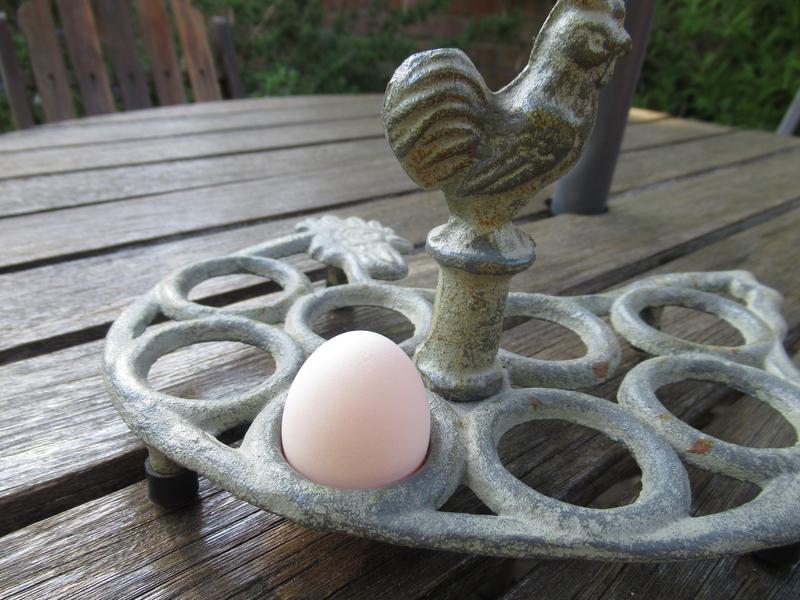 It would be great if this was just a blip and Marmite is now back to normal. Only time will tell.
In other news Flame started laying again exactly two weeks after she started her broody spell and then yesterday Smoke laid also exactly two weeks after she started her broody spell.
Breaking them out of being broody as quickly as possible gets them back to laying sooner and at the moment having our two best layers back on track is a real bonus.
Our girls eggs are giving us enough eggs to keep us going and we really appreciate the supply of our lovely eggs.