My husband had been going to the allotment most afternoons during the recent sunny spell. He dug and weeded and mowed the grass. He put the canes in ready for the runner beans. He bought me home a few wild flowers in his water bottle.
On the last day before the weather broke and the rain came we went up together and I took a few photos.
The netting is now the required green instead of the offending orange of last year and the frames are now a better height. They are high enough to be useful but not so high as to offend anyone.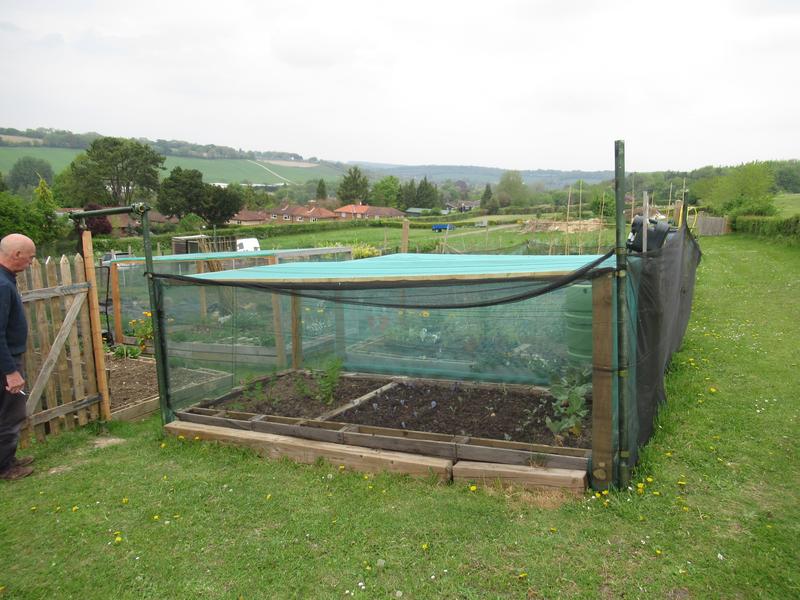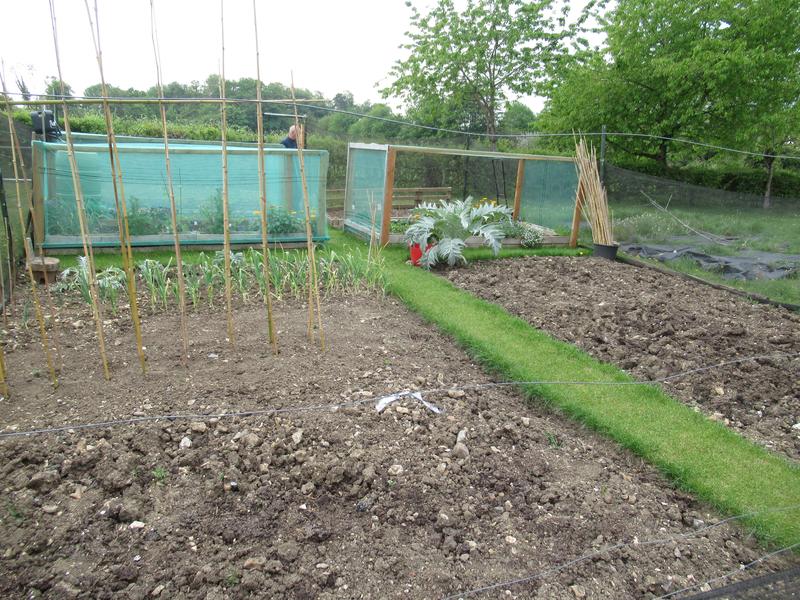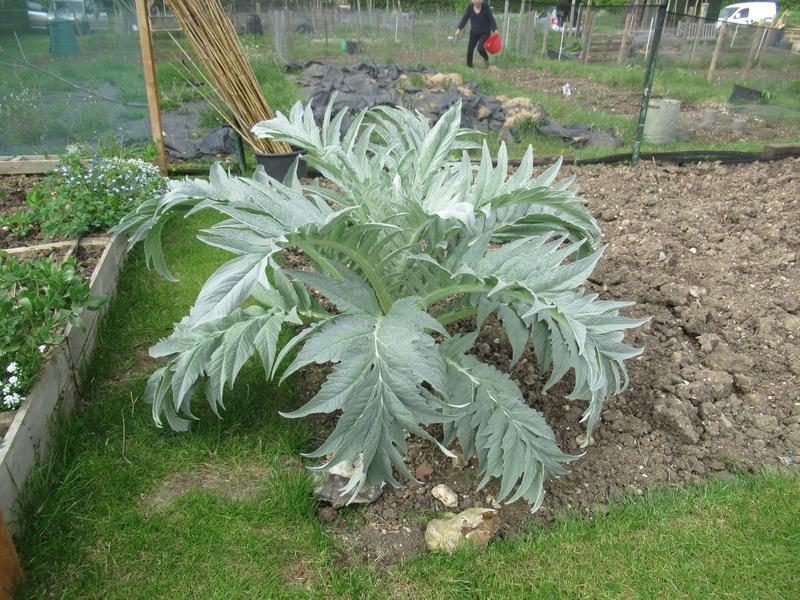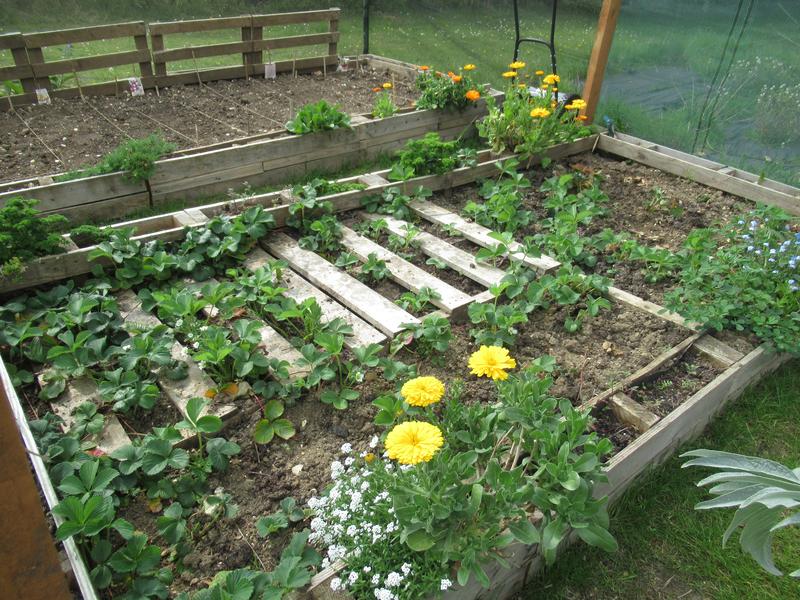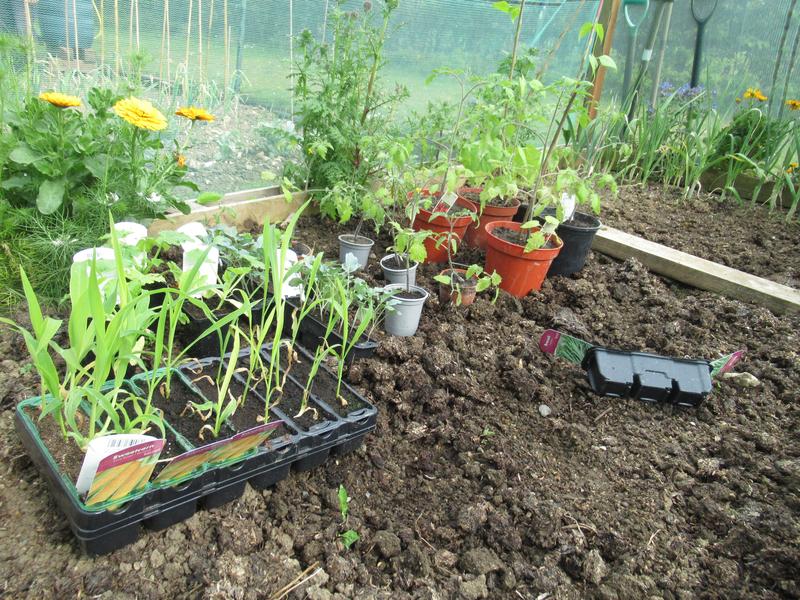 One of the artichokes has turned into a giant. We exchanged some of our globe artichokes for some Jerusalem artichokes with the lady on the next plot. It is good to have some things on the plot that will come back each year.
We have raspberry canes, rhubarb and a strawberry bed which will all remain there every year. We were also surprised to find that the wild flowers we sowed from seed last year have also come back and last year's parsley is looking amazing.
We have lots of plants almost ready to go in. The only thing we haven't managed to get is seed potatoes so we are going to try chitting supermarket potatoes and plant those.
We have also put whatsapp on my phone and called it – allotment gurus. All three of us sharing the plot have it so that we can message each other to say when we are going to the allotment or when we are watering the plot so that we can space out our visits and take turns with watering.
We can also share photos of anything coming up on the plot or being grown at home for the plot. Who would have thought that the lock-down would have us using technology that we have never used before!
We were worried before the lock-down that it would stop us from using the allotment this year but actually it has all worked out very well. It gives us a source of exercise and will provide fresh produce and there is plenty of space between plots to keep distanced if other people are tending their plots.
With our app it means we all three get each message instantly instead of texting each other as we did before and we can all feel involved. I think the plot will be even better this year.