The three of us sharing the allotment plot have just taken on the plot next to ours. It had an older couple sharing it with their daughter but she has now moved away and they couldn't manage it on their own.
It is overgrown but it has the advantage of having a row of mature raspberry canes which is an absolute bonus for us all.
T has been going up early in the morning and digging it over and is doing a great job. We went up yesterday so that I could take some photos of both plots. I wanted to photograph the new plot before it's cleared so that I will have before and after photos.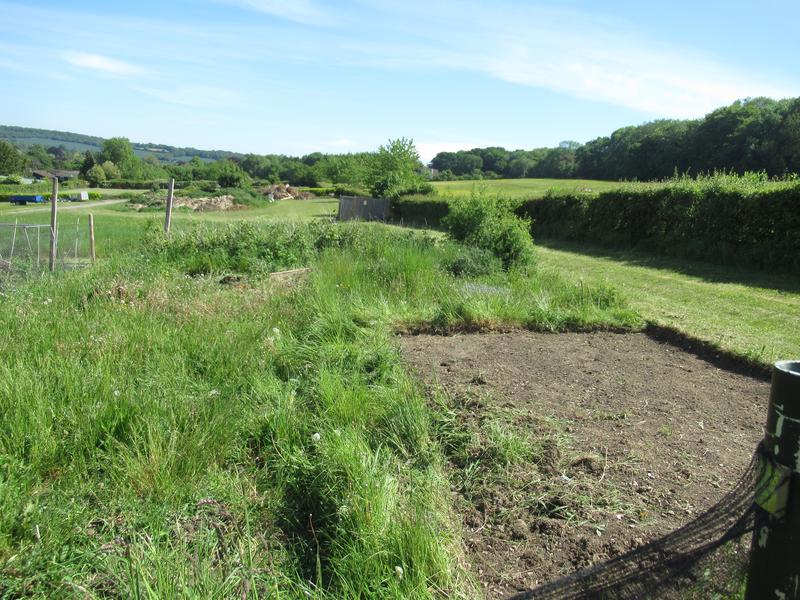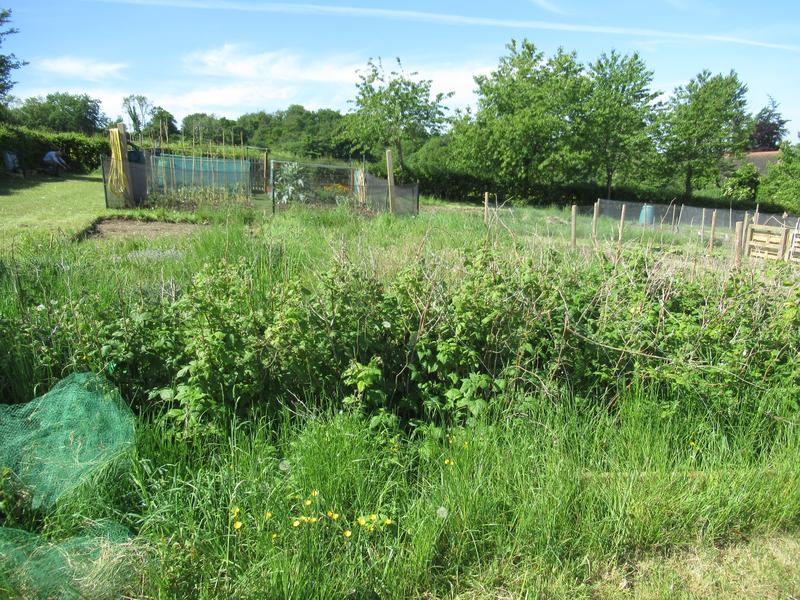 Some photos of our first plot.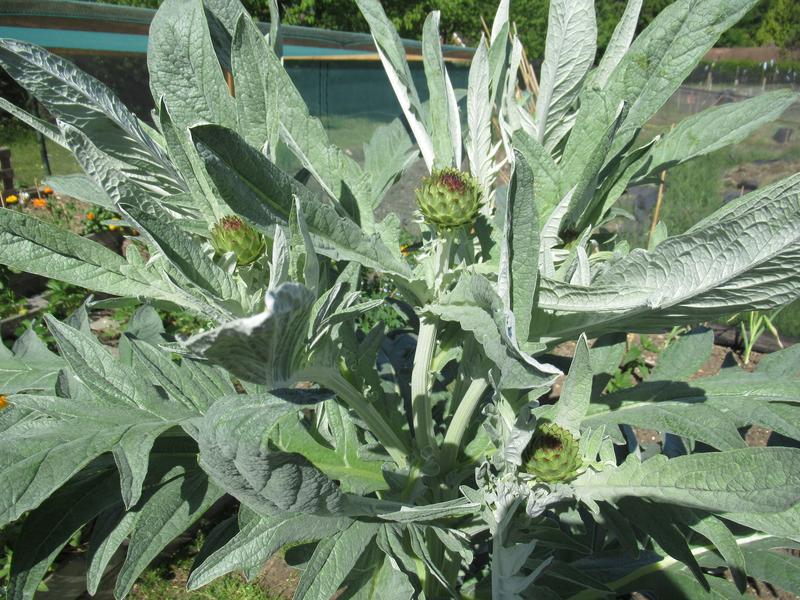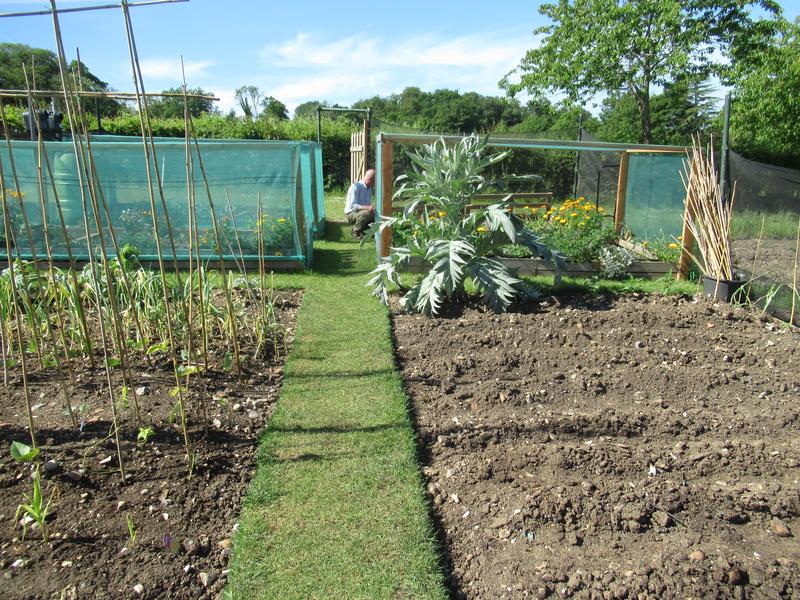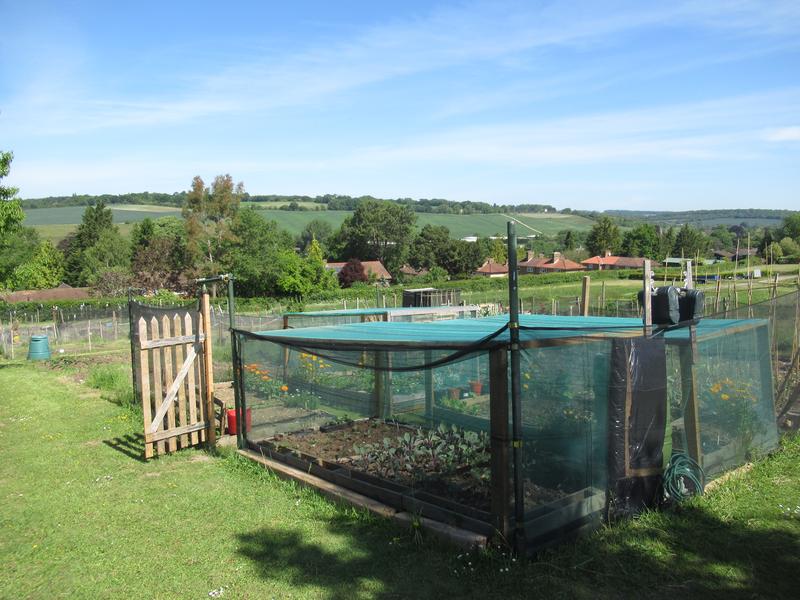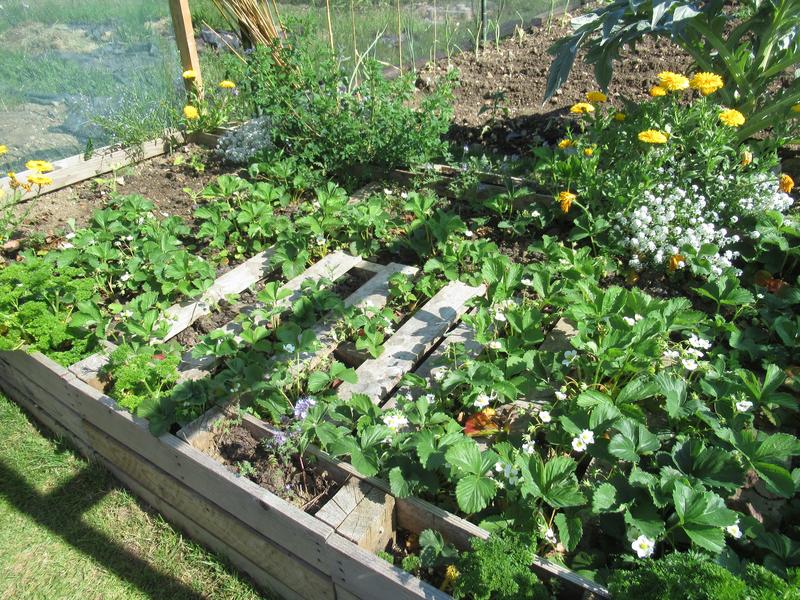 We feel so lucky to have the allotment at the moment. We feel that this year will be even better than last year as we have learned a lot and we all have plenty of time.
We are looking forward to seeing how much produce we get this year, probably enough to keep our neighbours supplied too, but the main thing is that it gives us all a lot of pleasure.