Over the last few days I have seen a fair sized slow worm on the path. Most times it had gone by the time I got my camera but eventually I just managed one photo before it disappeared.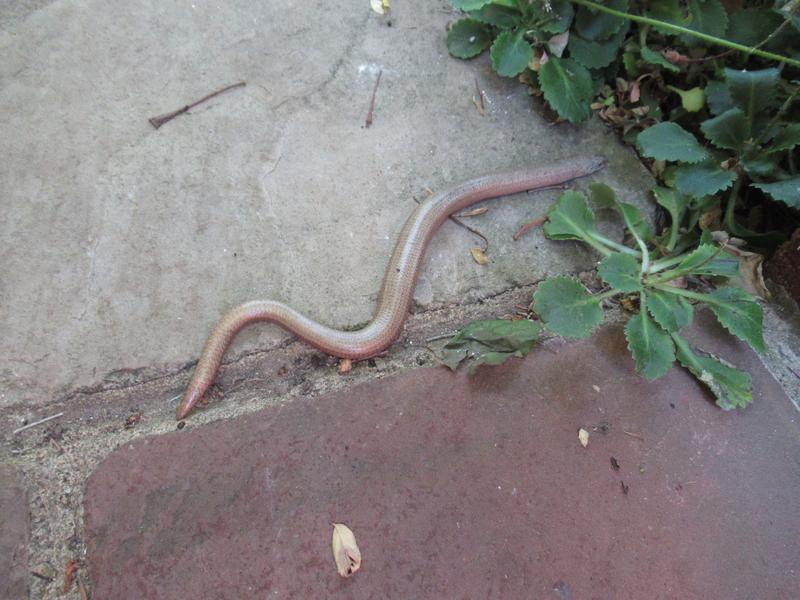 Our rambling rose is just getting started. I took a photo of it against the blue sky.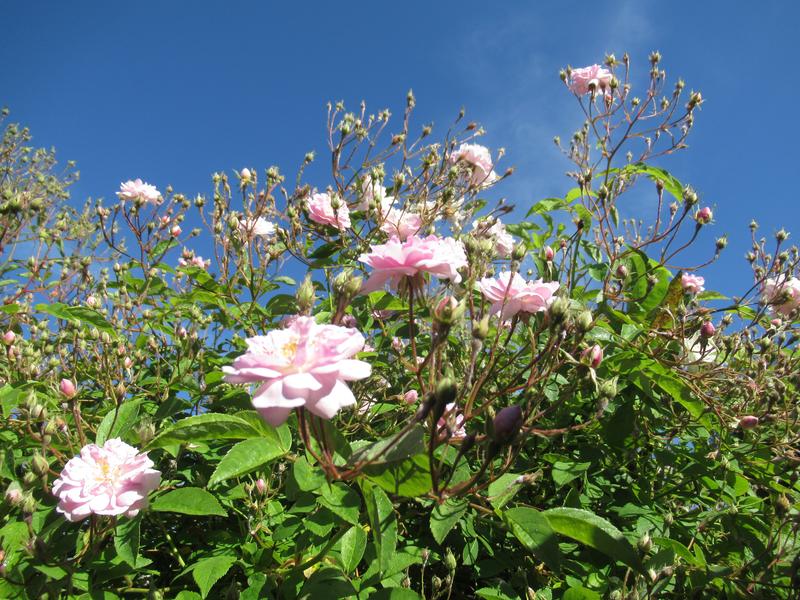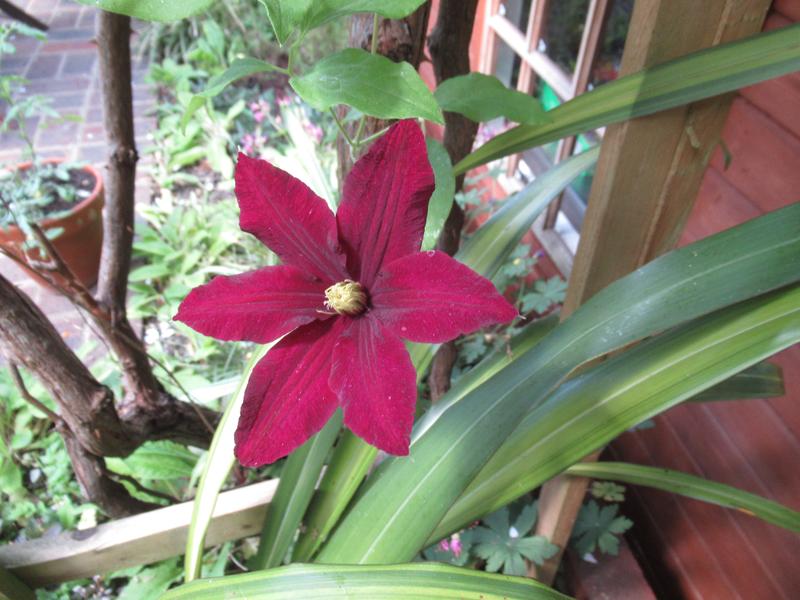 In chicken news Smoke came out of being broody nearly a week ago. I decided that as Smoke was no longer broody I would close the nest boxes at the end of the day to encourage broody Flame to go in the chicken shed at bedtime.
Flame would then sit on top of a nest box.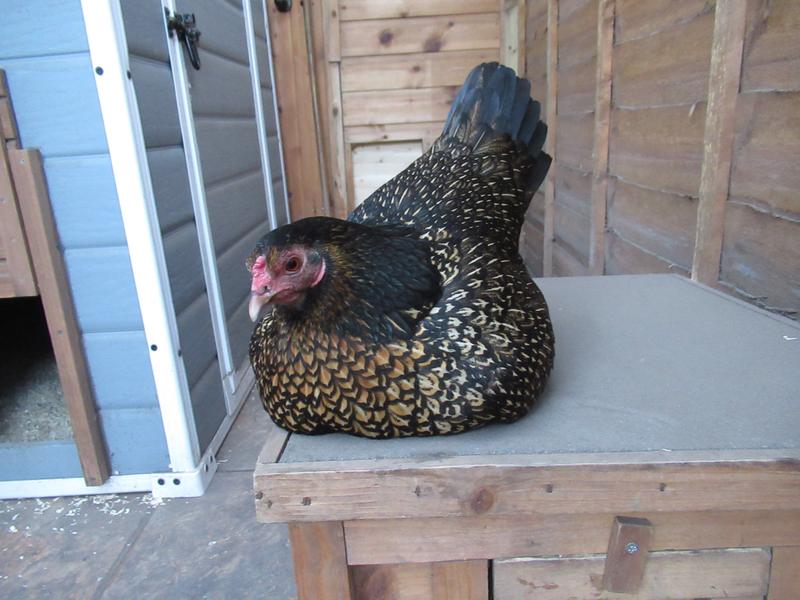 Despite this Flame still went and perched in the chicken shed at bedtime. This makes life easier as I don't have to lift her at bedtime and it is also less disturbance for her too.
After doing this for a couple nights I decided to close the nest boxes during the day once the laying girls had laid their eggs. I was pleased to find that Flame stayed out in the run instead of sitting on the nest box.
I have now been closing the nest boxes for the last couple of days and I am hopeful that Flame will soon give up on being broody. I am also expecting Smoke to start laying again soon.
It is always good to have a bit of respite between broody girls.