Yesterday ( Monday 25th May ) was my 60th birthday and I had a wonderful day.
A year ago my boys said that we must all get together for my 60th and being a bank holiday there would be no excuse.
Sadly, corona virus came along, followed by lock-down. I felt sad that we couldn't be together.
But I had an amazing day. It was a gloriously sunny day and I love the sun. Parcels and cards had started to arrive.
My day started with a birthday message to my phone from my mum and I called her for a chat. Then after breakfast I went into the garden and my neighbour had put a gift and card on our wall and we chatted. I then got a video call from my eldest son and had a chat with my three year old grandson.
Next my youngest step son had cycled over to leave a card and cake and have a distanced chat. That was followed by my eldest son and daughter in law arriving with a card and gifts and another distance chat.
It was then time for lunch followed by a call from my husband's cousin and a long chat. This took us up to our next meeting.
Our lovely friends opposite had invited us for a distance birthday drink at three o'clock in their large front garden. They had set up a table and chairs for us in a sunny spot and another for them at a distance and we each took our own prosecco and glasses.
While there I had a birthday call from my eldest step son and several text messages plus our friend's neighbours came out to wish me a happy birthday.
We came back home at seven o'clock and our neighbours the other side called to me to wish me happy birthday and see how my day had gone.
It was then time for a later than usual evening meal and afterwards a few more text messages. There had not been a gap in the day from start to finish and it worked out better than I could have imagined.
I have had lots of lovely gifts but will just show my flowers here.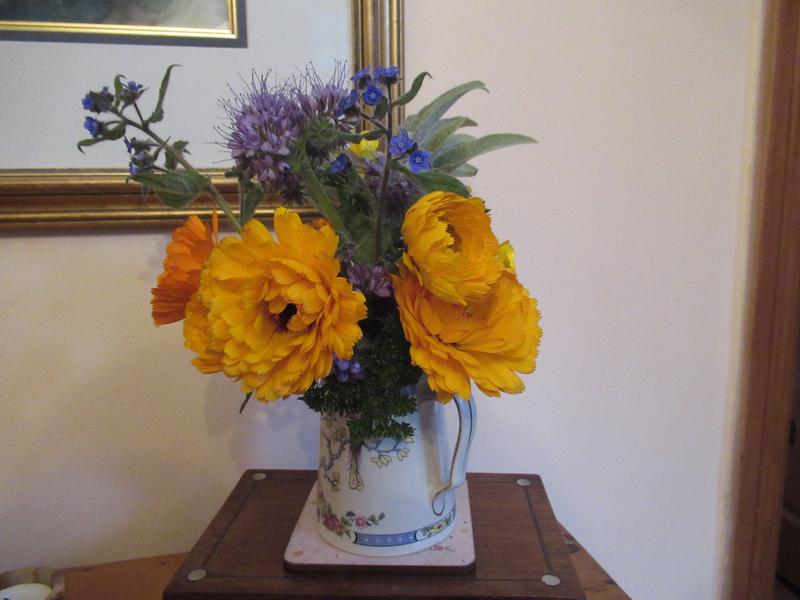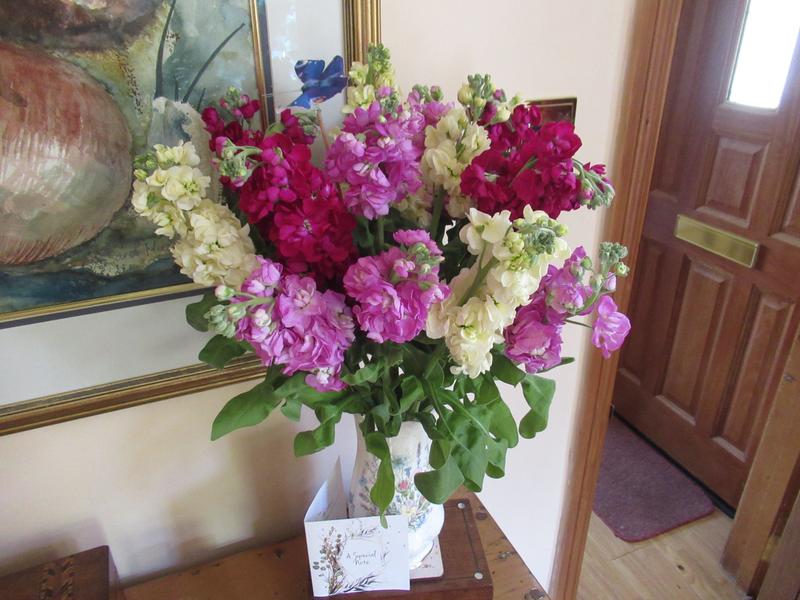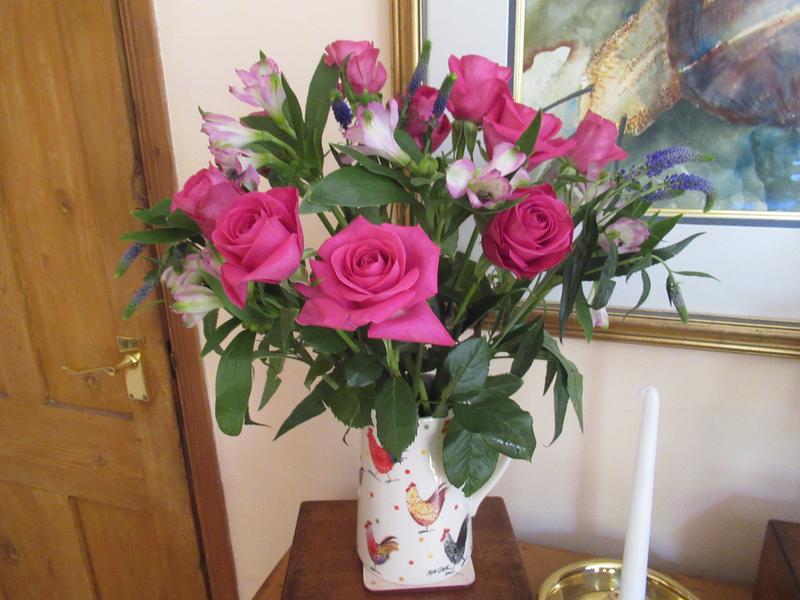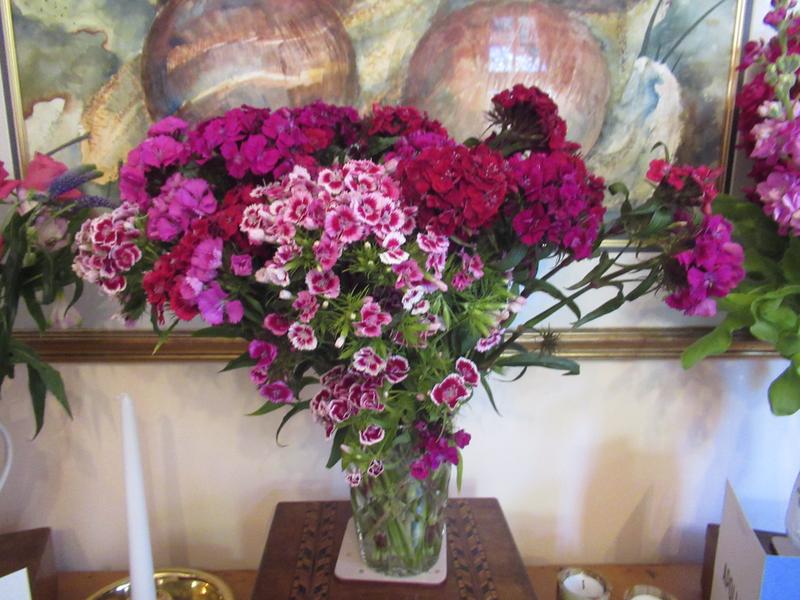 Because of the bank holiday I have been told that I have another parcel and some more cards to come. It is spreading my birthday out nicely.
My lovely husband also did me a B.B.Q. the day before instead of me cooking the usual Sunday roast. On my birthday I had organised a seafood cocktail for our evening meal because we knew we might be late back home.
We have said that we will celebrate together next year but this birthday will always be memorable. It has been amazing. Thank you to everyone.