I seem to have veered away from chickens lately. I thought that I should put out a group photo just to prove that the girls are still here and all doing very nicely.
The best way to get a group photo is to give the girls a treat. There have been a few occasions recently when the entire flock have all been sitting together either in the sun or later in the day in the shade but every time I go back with my camera one of the girls will have moved away from the group.
This morning I decided to give the girls two dishes of mash with plenty of cold water, as a cooling treat, to get a few group shots of them.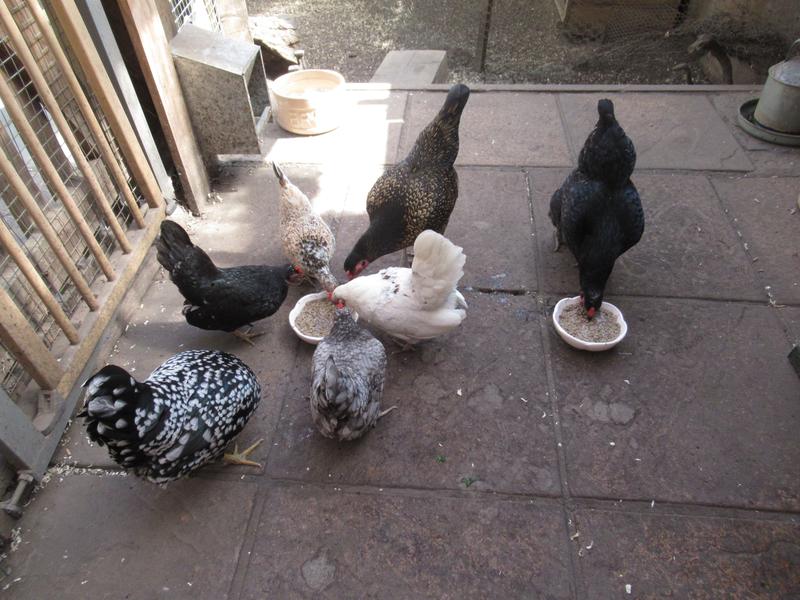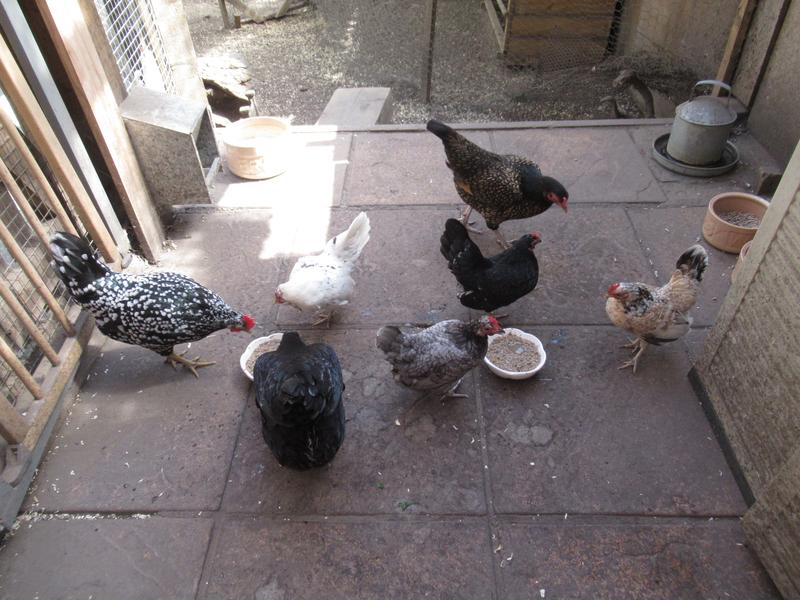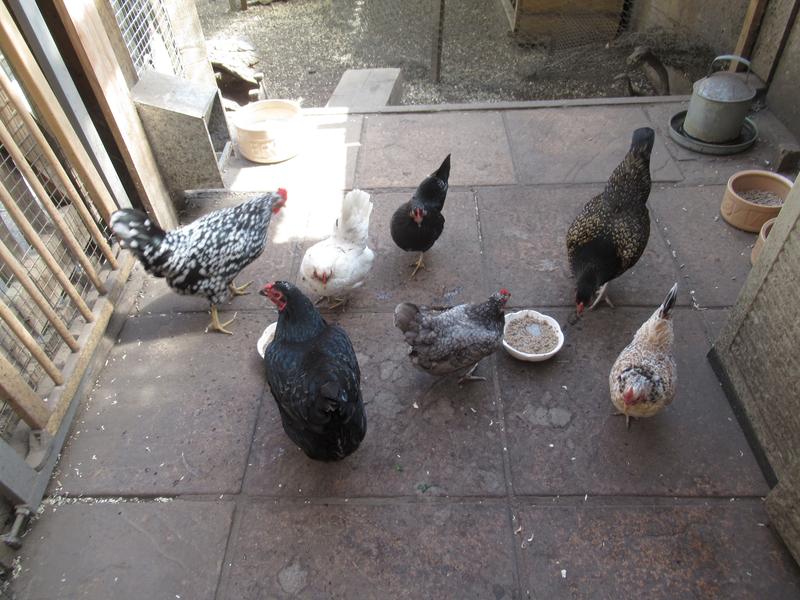 Back row from left to right we have Speckles, Spangle, Marmite and Flame and front row from left to right we have Ebony, Smoke and Salmon.
My lovely girls.