As I have mentioned in a previous post the three of us sharing an allotment plot have taken on a second plot next to the first.
Sometimes we have been working on one plot while T or D work on the other plot. Just after my 60th birthday I mentioned to T, who was working on the second plot that day, that I would like to grow asparagus now that we have much more space.
T instantly put together a raised bed and said that would be for the asparagus. We all agreed that it would make a great extra 60th birthday present and as asparagus is for the long haul we would all remember it being planted around my 60th birthday.
I started looking online and found that all the asparagus crowns and asparagus plants were sold out. I ordered seeds but was disappointed because plants take two years to crop whereas seeds take four years to crop which is what I meant by it being the long haul. Once cropping though the plants produce for twenty to fifty years.
Garden centres had now reopened and the next day T sent a photo to our allotment phone app of asparagus plants at our local garden centre. They were eight pounds each which I thought expensive so I said I would get three. My lovely husband said I must get six and have them as my 60th birthday present.
I bought six plants and prepared the raised bed with manure in the bottom then a layer of compost then a layer of topsoil. In the meantime word had got round the allotment grapevine and someone had been digging out asparagus from their plot. They had recently taken the plot over and didn't like asparagus! They had already dumped some but had now very kindly saved me three crowns which was very much appreciated.
The ones I had bought were purple asparagus and these were green asparagus. I decided to alternate three purple and three green in the raised bed. I then decided, with agreement from T and D that I would plant the other three on the first plot so that we would have some on each plot. There was a patch where some of last year's raspberry canes had died over winter so I prepared this patch for the remaining three plants.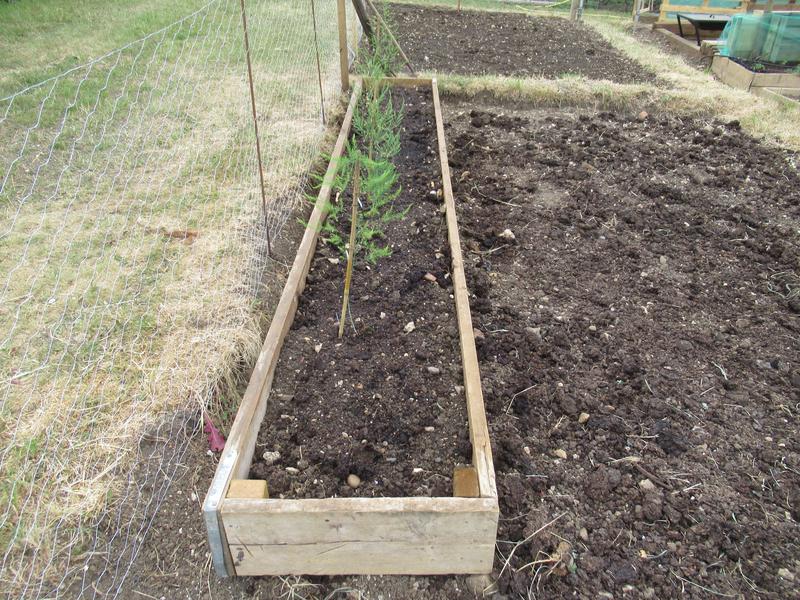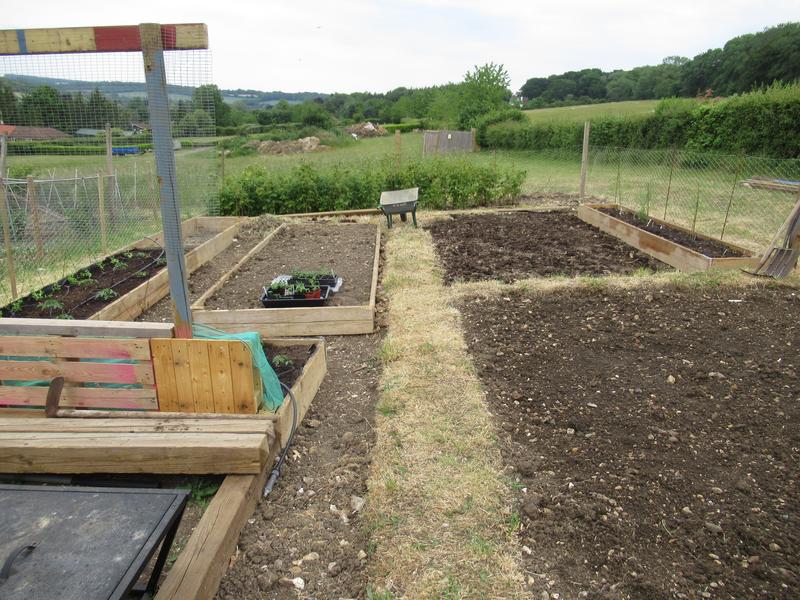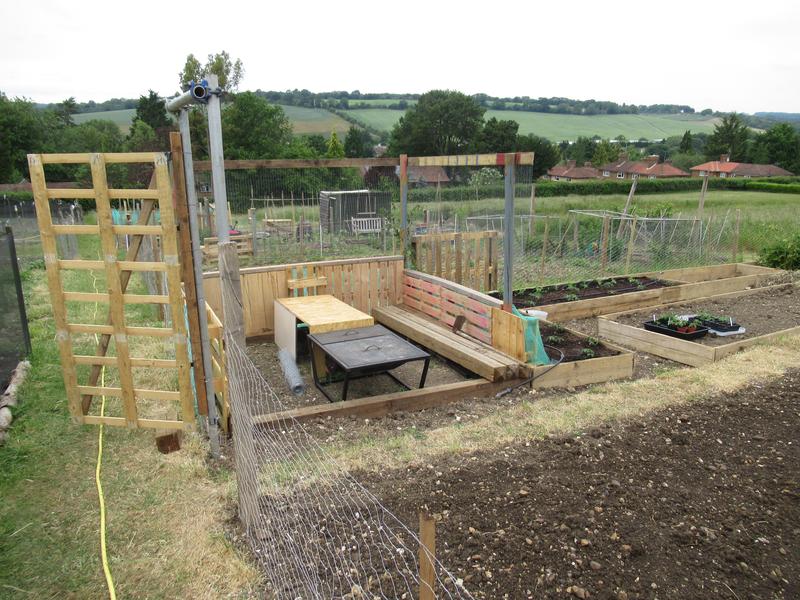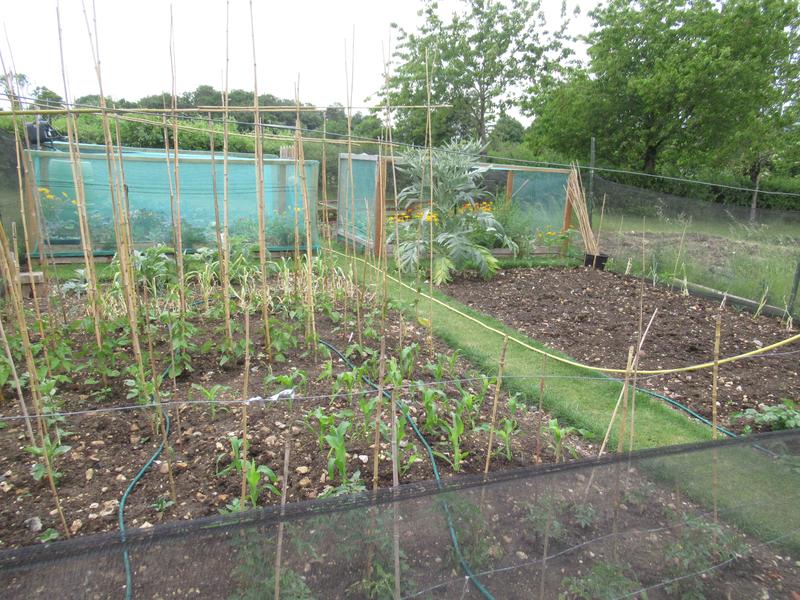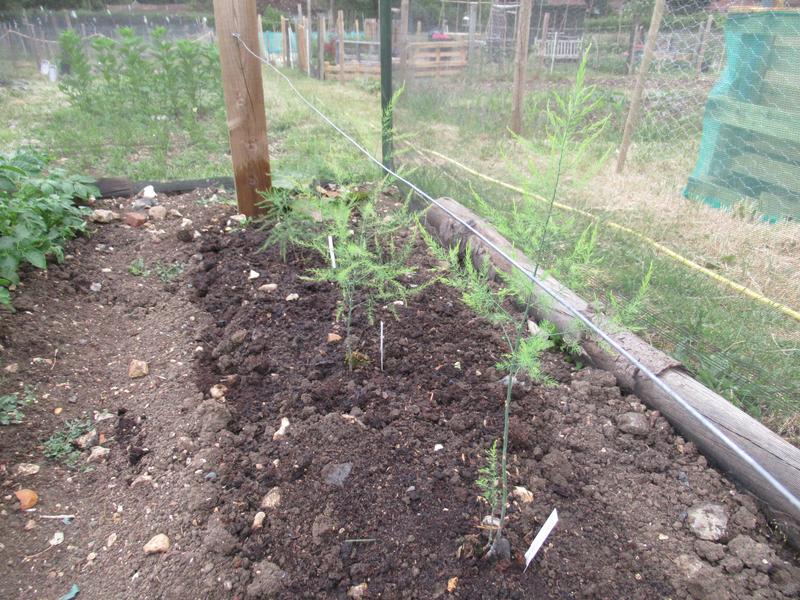 This will be a birthday present that will go on and on in the future and we will all benefit from.
I also condensed my three birthday bouquets into one vase this morning.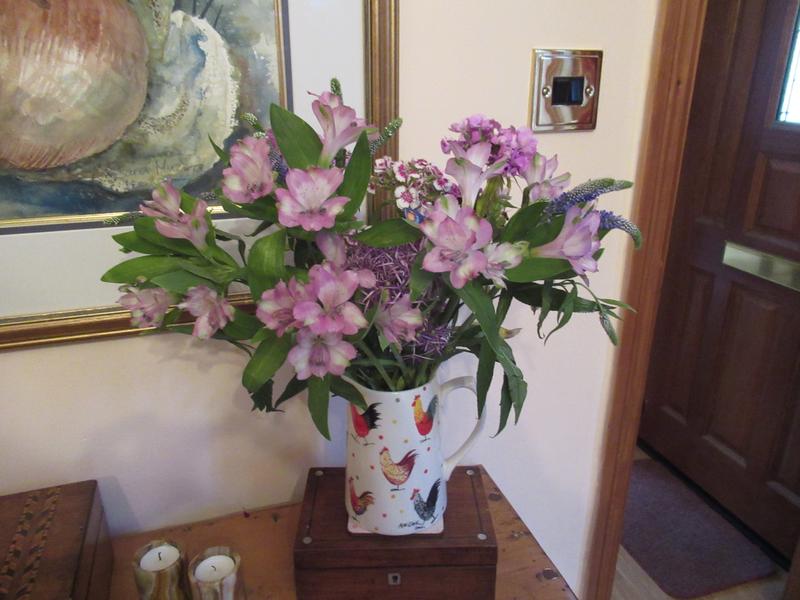 This is not at all bad for a week and a half later and still looking lovely. I am so lucky.