I have had to write this post in hindsight because my camera card stopped working. It wouldn't let me access my photos so there has been a delay while I ordered another card and waited for it to arrive.
Smoke went broody again four days ago. She had laid eight eggs in ten days. As a serial broody her laying time between bouts of being broody is getting shorter and shorter.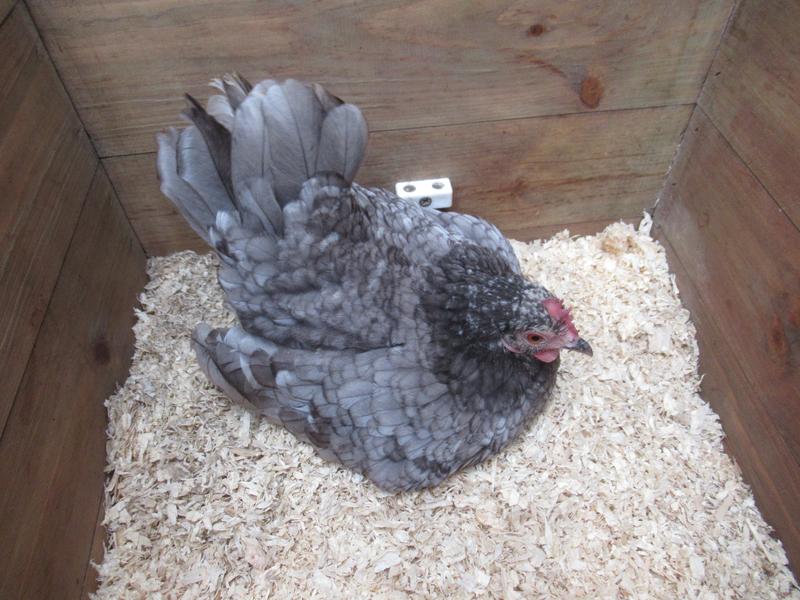 It is frustrating that our best, little girl, layer only has such short bursts of laying.
Marmite is still struggling with laying. She often looks miserable in the afternoon and then lays a soft shelled egg in the chicken shed in the morning. This is happening on average about every three days.
A few days ago I found a really tiny egg in the chicken shed in the morning. This may be the tiniest yet. It was about the size of a small blueberry. I am guessing that this was from Marmite.
Smoke is broody so isn't laying and both Salmon and Spangle are laying normal eggs on average every two to three days. They had both laid the day before the tiny egg. Marmite had laid a soft shelled egg two days before and has since laid another soft shelled egg two days later.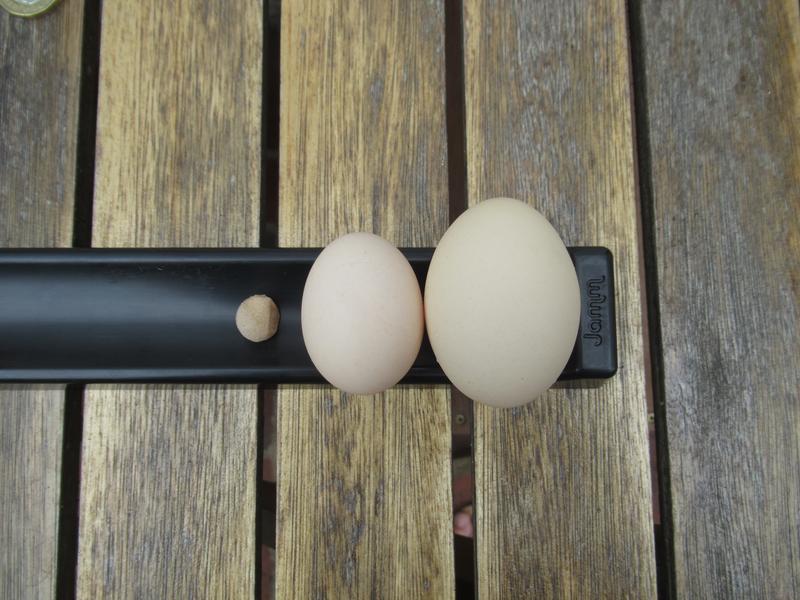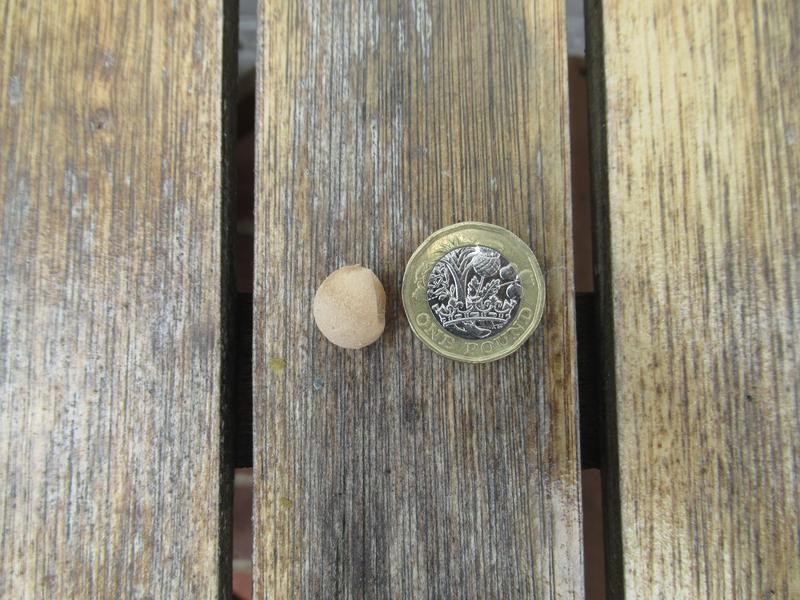 I looked inside after I had taken this photo and there was no yolk.
Marmite has laid a selection of the most odd eggs I have come across during my time keeping chickens. There is obviously something adrift with her ability to make shells because I see her taking the grit and oyster shell and sometimes her soft shells have calcium bubbles/pimples on them. It is as if the calcium isn't forming in the correct place.
It is also odd that Marmite laid properly last year and this problem has developed this year. Fortunately Marmite bounces back as soon as the egg is laid.
I just hope that Marmite continues to bounce back and I have a faint hope that maybe in time her egg laying will improve again but only time will tell.