The roses over our arches are always spectacular at this time of year but are soon past their best. However the roses on the opposite side of the garden are a different story.
We have one rambling rose which was here when we moved in but was small and hidden behind a shrub. We uncovered it and it has grown so much since then and rambles up into the twisted willow tree that we planted.
We also have what was originally a standard rose that a group of our friends gave me for my 50th birthday. We have let it get rather overgrown and just trim it back a bit at the end of each year.
Both these roses flower all summer until the first frosts usually at around the end of October and sometimes at the beginning of November.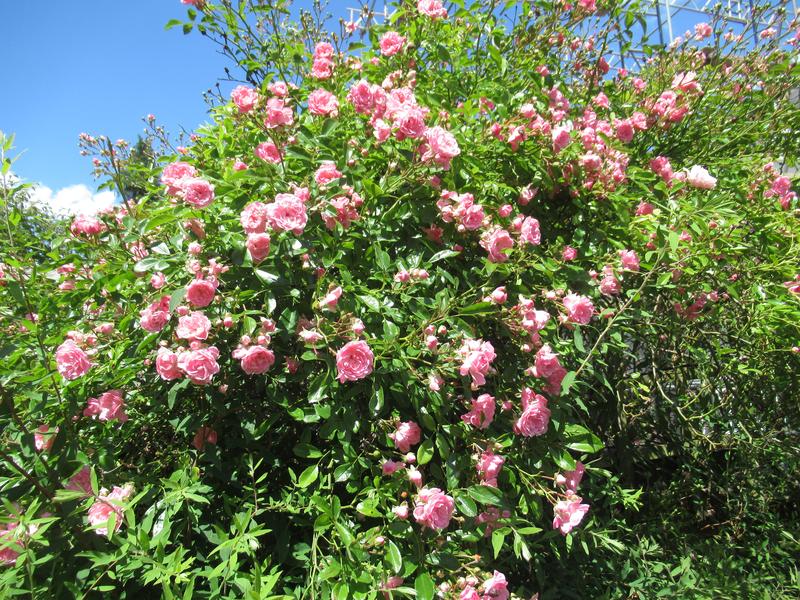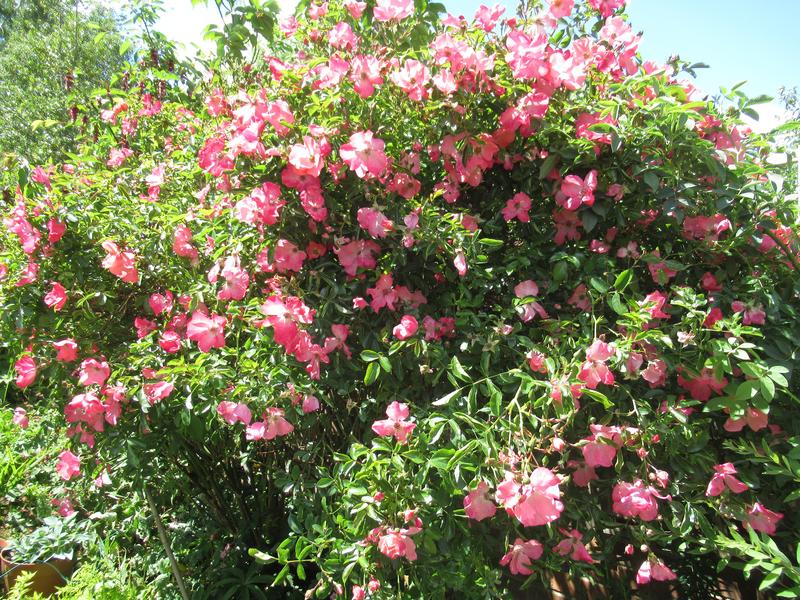 Both these roses are beautiful and our next door neighbours say that they enjoy them over their side of the wall too.