We have been so lucky that the neighbours that moved in next door in December have turned out to be lovely neighbours. We hit it off straight away.
We welcomed them with a card and a bottle of wine. They then saved me their moving in packaging for my e-bay selling.
They have been starting their garden from scratch as it was originally all lawn. We have passed over the fence self seedlings from our garden. We have also given them veg seedlings/plants as we have loads. When growing from seed there are always plenty to share around.
A few days ago they said that they had something for me. They gave us a bottle of wine and a bunch of yellow tulips to thank us for the plants we have given them. We were really touched as there was no need and it is easy to share the plants.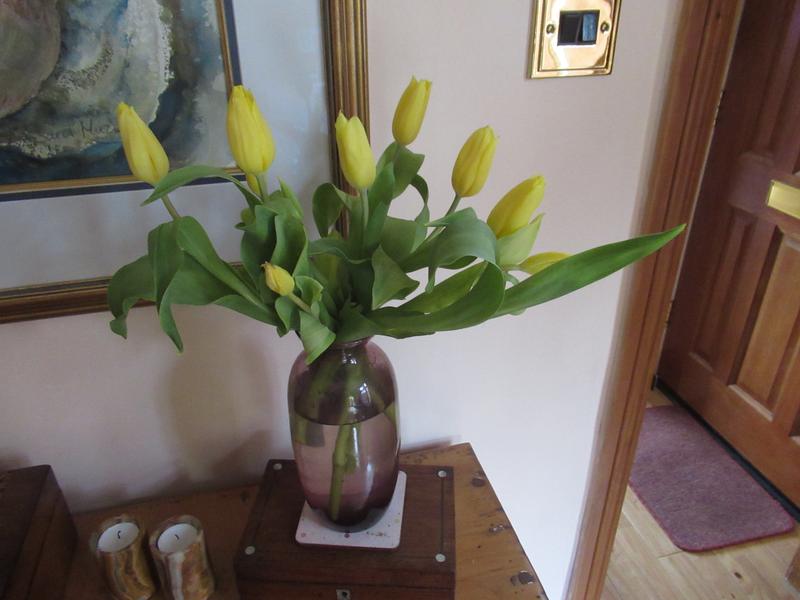 We have a quart pot hanging on our fence which has a succulent in it and luckily it thrives on neglect. This year it is flowering at it's best yet.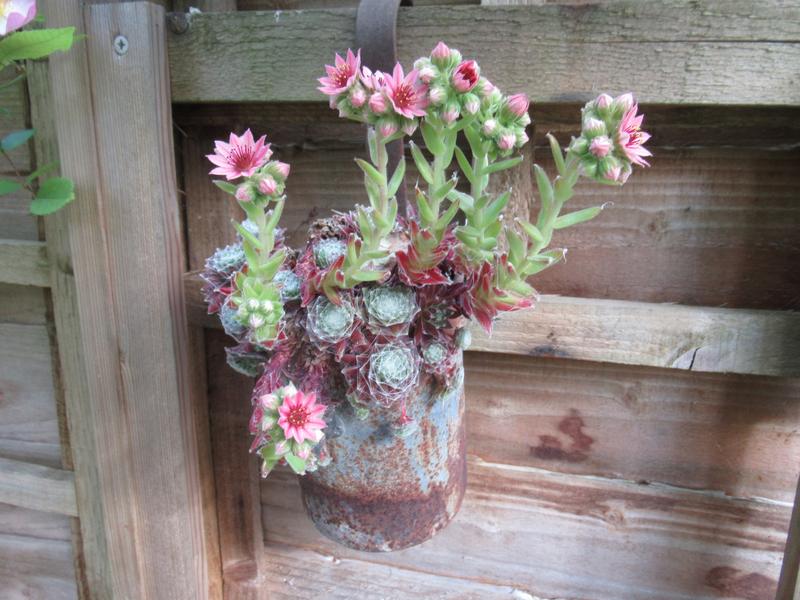 My lovely husband continues to bring me wild flowers from the allotment which gives a lovely splash of colour indoors.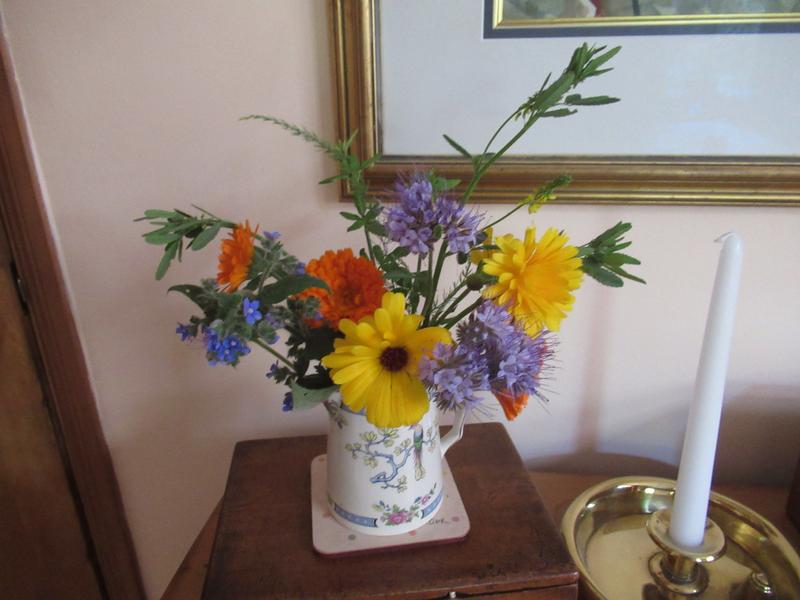 Yesterday we went to the allotment and I picked our first punnet of raspberries from our second plot. These raspberry canes are four or five years old and although the raspberries are small they are really abundant.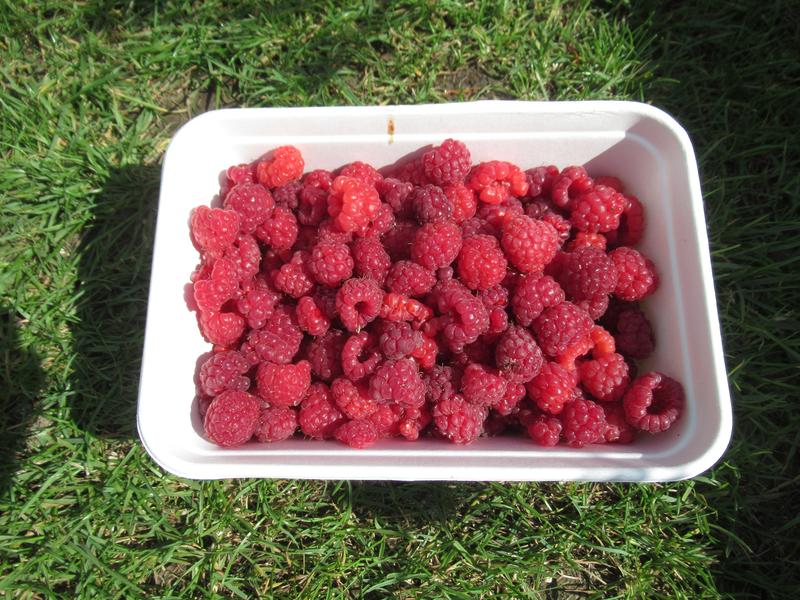 Having picked these I had made hardly any impression on the bushes. We were so lucky to have mature raspberry canes on our second plot.
I had bought some vanilla ice cream for the freezer on my last shop with these in mind. Raspberries and ice cream will be our lunch time dessert for the next few days.
There will be so much produce this year from the allotments that there will plenty to share around. It is so lovely to be able to share with our neighbours on both sides and to know that they appreciate this too. Good neighbours are a blessing.