Marmite is still really struggling with her egg laying. I had hoped she might get better but she seems to be getting worse if anything.
We always know when her next egg is due as she looks so miserable. She always has a really humped shaped tail and she isn't interested in eating while like this. She drinks a lot of water and stands with her eyes closing and often puts herself to bed early.
Usually a soft shelled egg is laid in the chicken shed in the morning and then she bounces back to normal and eats enthusiastically again.
This process usually takes a couple of days but this time she has looked miserable for four days. She looked so poorly that I actually started wondering if we were going to lose her. I felt so sorry for her and so helpless.
Yesterday it rained all day and Marmite was drinking from a puddle. She had the really humped shape tail and her wings are always down to the ground when she is like this. She later moved to the water dish and continued to drink.
Marmite was drinking a lot of water and not eating and so was doing very wet, white, poops. She took herself off to bed early each day late afternoon.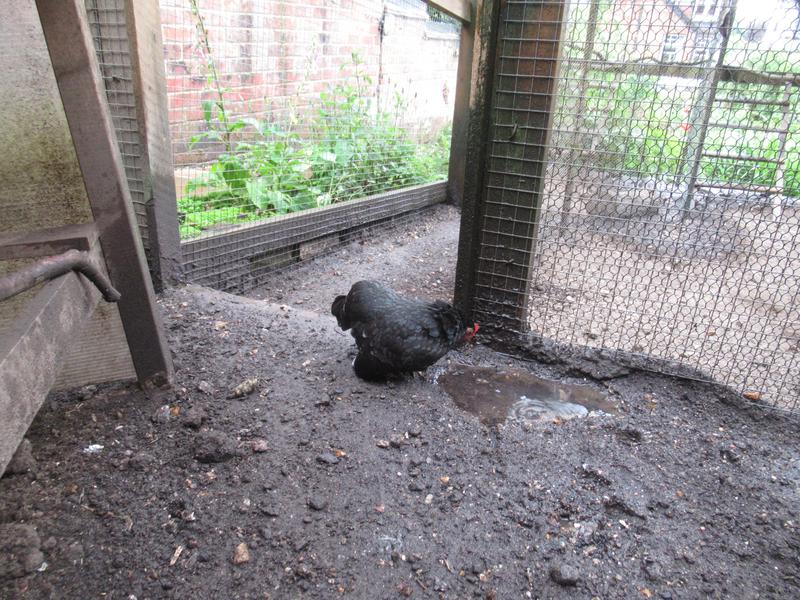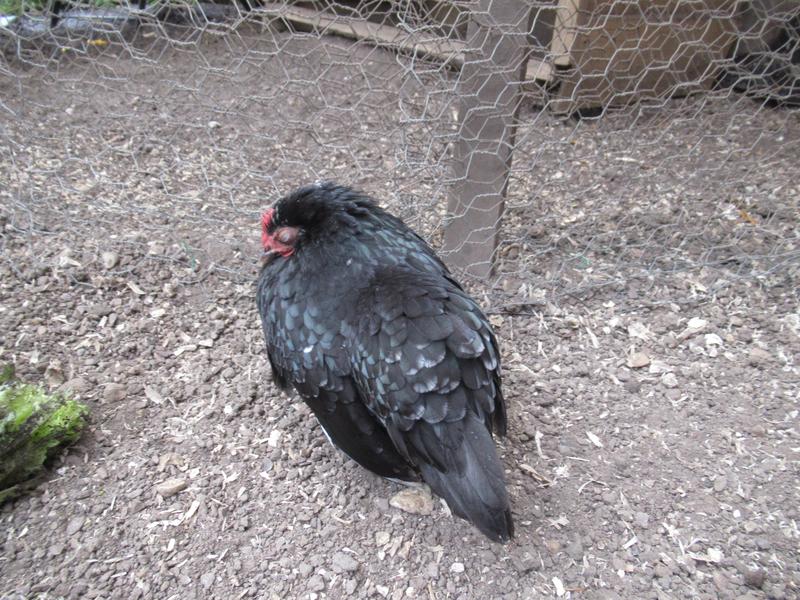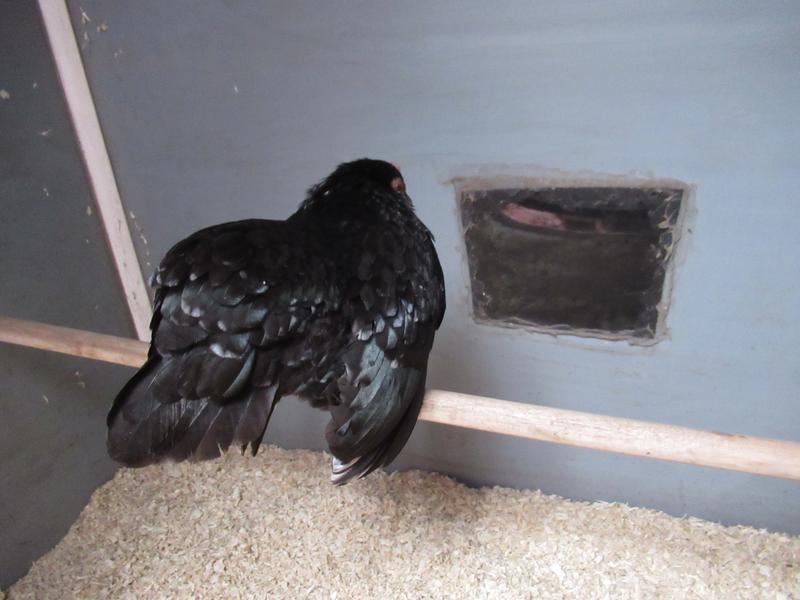 I was so worried about her but this morning she was out in the run looking normal again and eating. I gave the girls a couple of dishes of mash to help build Marmite up again and she was straight to the mash.
At first there didn't appear to be a soft shelled egg in the chicken shed but with a disposable glove I sifted through the shavings and I found some bits of soft shell stuck to the shavings.
Marmite never seems to realise that she has finally expelled the egg and she has a ritual of sitting on the top of the nest box before sitting in the nest box for a while. Eventually she gives up.
In the past she has sometimes laid an egg on top of the nest box and I have found it broken where it rolls down the back. These days she seems to move into the nest box but either way I knew it didn't matter as she had already laid.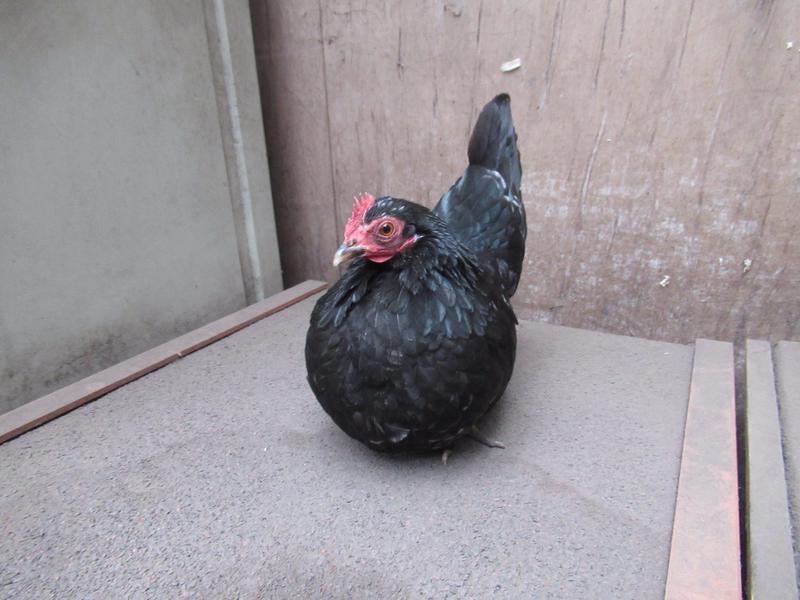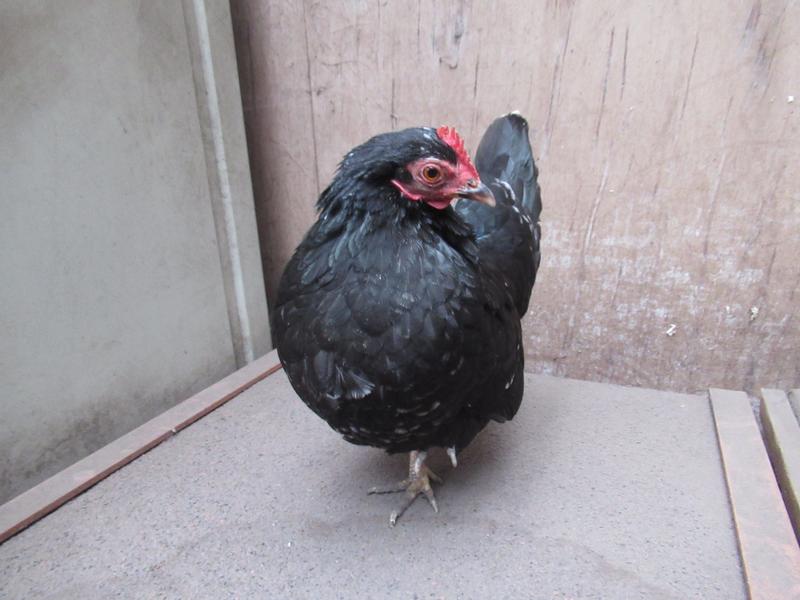 Marmite has a lovely red face and comb and looks the picture of health once she has laid. It is such a shame that laying is such a problem for her.
I wish Marmite would take a break from laying but sadly that is unlikely to happen. I am so relieved that she has bounced back again for now.