I have been picking up feathers from Speckles for the last few days both from the chicken shed in the mornings and the run during the day.
Speckles is moulting early. I think it's because she hasn't laid at all this year and her hormones have decided that she is done with that for the year. Speckles only laid six eggs last year and I wondered if she would lay three this year following her pattern of halving her total each year.
Speckles had a few moments of sitting in the nest box almost as if to remind herself that this is the usual thing to do but no eggs. She is really looking her age these days and does a lot of sitting in the run so I don't expect her to lay again. I am just happy that she looks okay.
Yesterday afternoon Speckles was having a lovely dust bath surrounded by feathers. I wanted to get a photo but as soon as I walked through the chicken run gate with my camera she ran to me.
Instead I took a photo of her dust hole and of her at the water dish.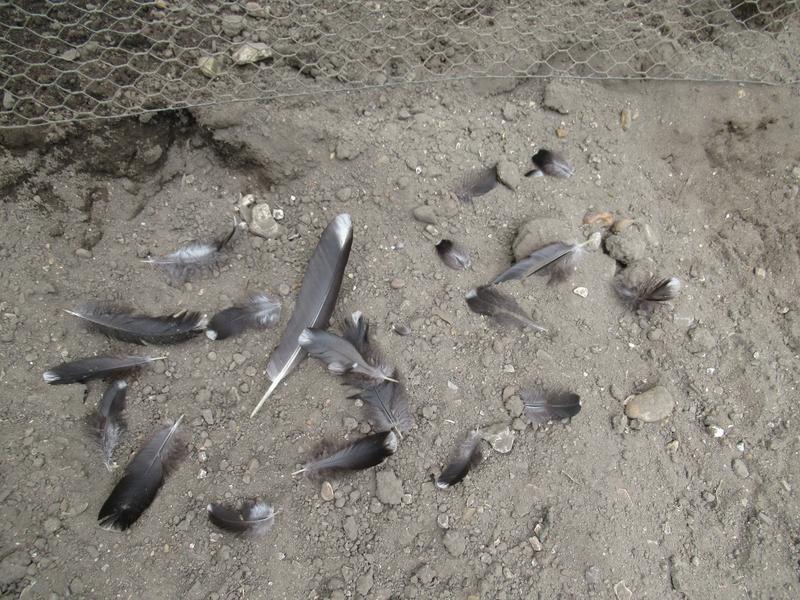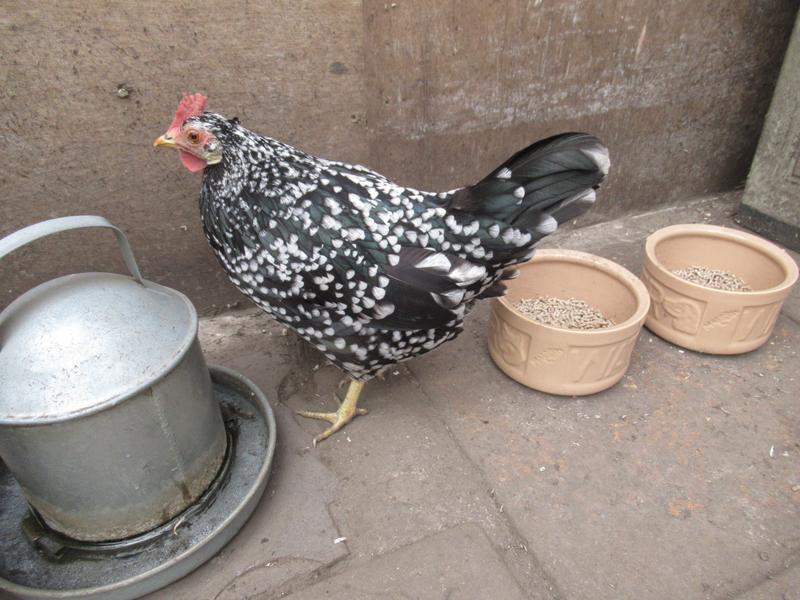 Speckles comb has never got as big or as red as when she was laying and I can see her age in her eyes but as long as she stays well and happy I am happy.
Yesterday we picked more raspberries and strawberries from the allotment plus a few lettuce. D and S, our lovely allotment friends, who lived opposite moved on Friday. They are only ten minutes walk away but we felt sad to no longer have them across the road from us.
We gave them a prosecco send off on Thursday evening with all of us allotment sharers, at a suitable distance, in their large front garden. We will miss spending time in their front garden, who would have thought we would have had so many meetings for drinks in their the front garden!
T and C picked three bunches of wild flowers from the allotment so that we could all three have a vase of them.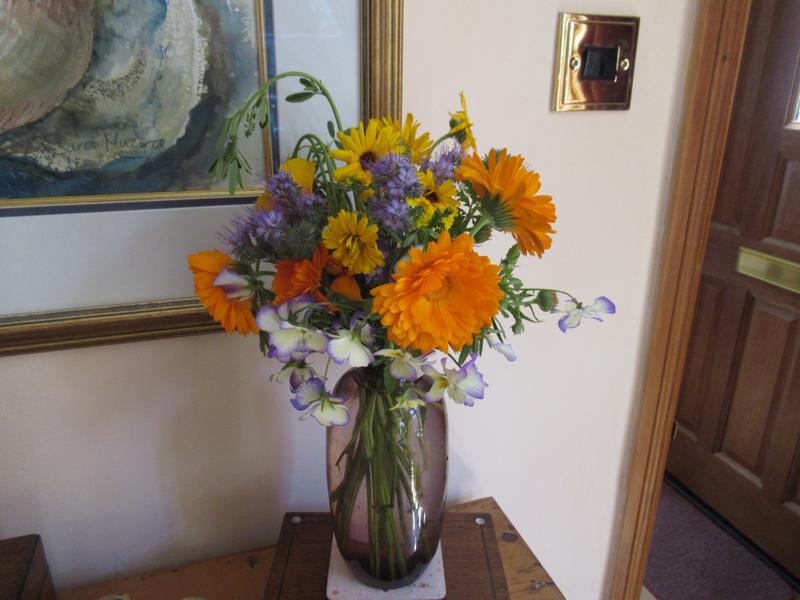 They are longer stemmed than usual so fitted nicely in a different vase.
I know the allotment will keep us all together and we will all still see each other but it is a bit of an end of an era not having our friends opposite us. We know that they will be happy in their new home though and at least they haven't moved far away. Times are changing but we will always be friends.