Speckles is moulting and sitting around in dust holes during the heat. Smoke came out of being broody more quickly than usual. She was broody for just under a week and as usual started staying out for longer periods.
I closed the nest boxes at the end of the day for two evenings and she perched in the chicken shed and then no longer returned to the nest box.
Two weeks on and Smoke would usually start to lay again but instead she is also moulting. I am finding a little heap of feathers under her roost spot in the mornings.
Marmite looked uncomfortable again yesterday afternoon and I knew another egg was coming. This morning she looked fine once more and her soft shelled egg was actually in the nest box. It's the first one in ages that has made it to the nest box and it was partly intact this time.
As it was so hot I decided to give the girls a treat of mash made with ice cold water and topped with frozen peas.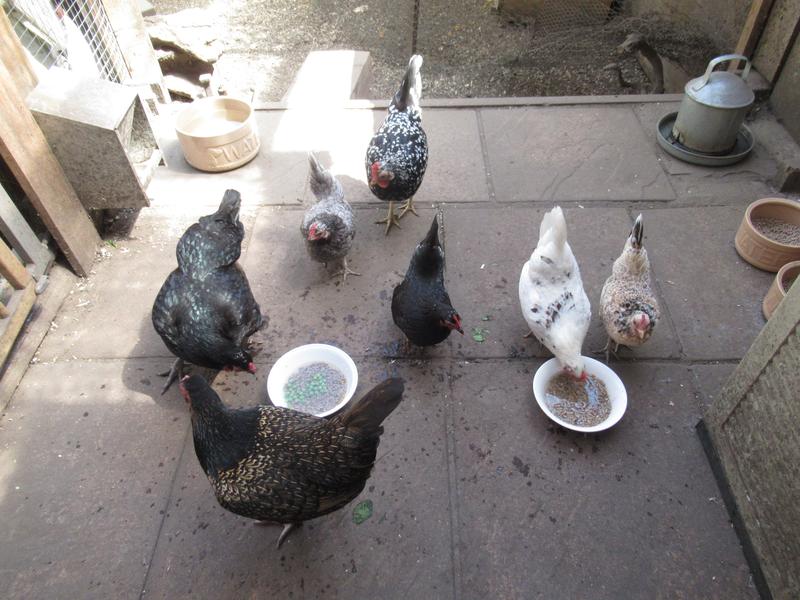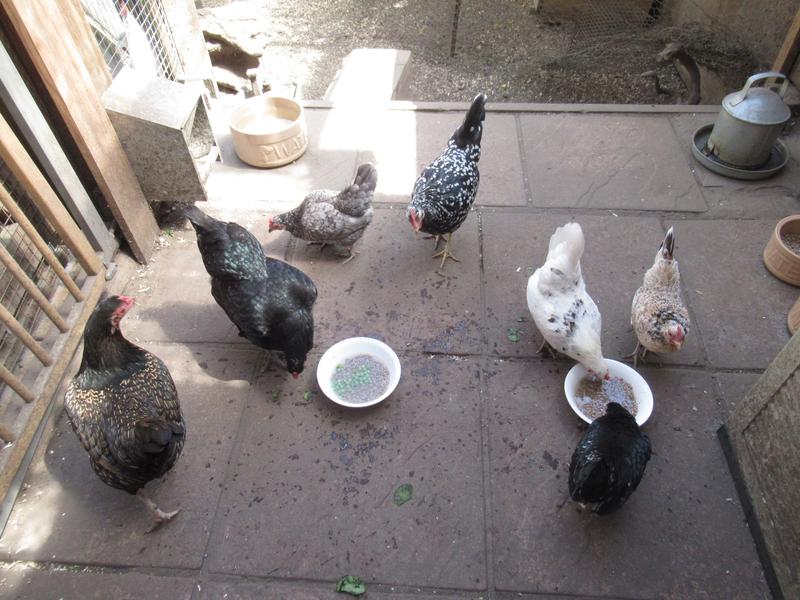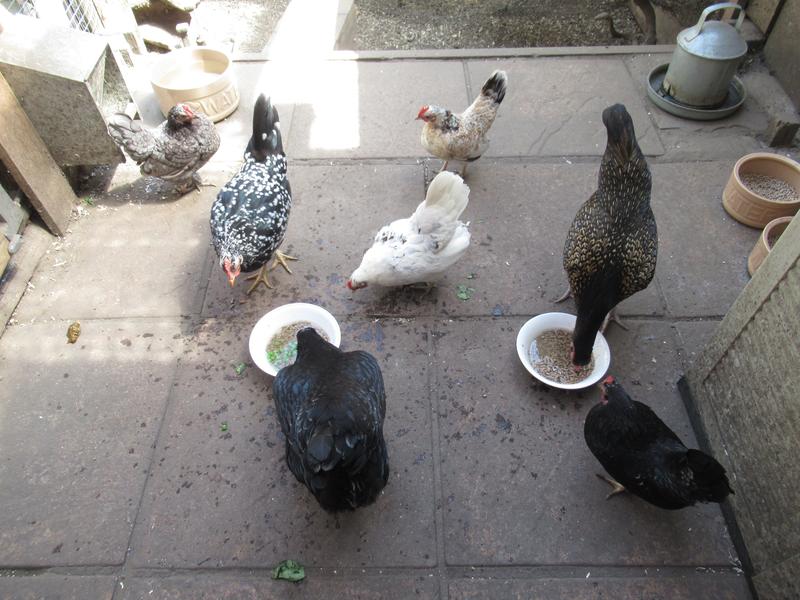 The girls love this and it's a great way to get all the girls in shot and to cool the girls down. It won't be long before the dishes are emptied.