My husband has joked that we have gone from Crumbs Catering to Crumbs Car Sales.
We have sold two of our vehicles in six days. We have been in forced retirement since three weeks before lock-down happened when all our catering bookings were cancelled and we haven't worked since.
As we were already slowing down towards eventual retirement it hasn't been such a bad thing for us. We have, during this period of time, decided that we are finished with corporate catering.
As a few of our companies have e-mailed us recently to see how we are doing we have explained that we are now retired.
If things ever get completely back to normal we could do the vintage afternoon teas and events and parties again. This way we are not committed and can say yes or no to events as we wish.
With this decision made my husband decided that we should sell his van. He did all the further flung catering jobs whereas I did the local ones so his van had done a lot more mileage than mine therefore it made sense to sell his and keep mine.
We were really lucky with selling the van and my husband said that he had never sold a vehicle so quickly in his life. He cleaned it up and put a sale notice inside and parked it on the green verge opposite us last Friday. By Saturday it was sold.
It was a stroke of luck for us that a busy plumber had had his van blow up the day before and had to scrap it. His mate saw our van and let him know and he came round the next day and bought it. He was really happy and so were we.
We had already decided that we were going to sell the vintage car. My husband had had to sand down and varnish the wood twice in the two years we had the car. We realised that it needed a garage and we really didn't want to deal with the wood again.
My husband had cleaned it up and put on the same grass verge as the van but with a higher price than we paid for it as we had spent quite a bit on it. It attracted people looking at it but no one contacted us.
After selling the van my husband changed the price to the price that we had paid for it and put it back on the grass verge. It immediately started attracting interest.
We had one couple look at it and they loved it but wanted to drive it to their holiday home in Malta and decided that that wasn't practical. We had another guy look at it with his father in mind. He took photos and his father came to look at it the next day.
Last Thursday he agreed to buy it and gave us a deposit. Yesterday he paid the rest into our bank and arranged to collect it at lunchtime today when his wife was finished work and could drive their car back.
He is retired and has a Morris himself and has just had a double garage built. He wanted the Morris Traveller for his wife and both their classic cars will be garaged. We felt really happy to know that it was going to someone who would enjoy it and it would live in a garage as we didn't want to see it sit on our drive and deteriorate.
We just couldn't believe that we had sold both vehicles in six days. We are feeling quite relieved and we intend to spend the money on a modern car that will be good for visiting further flung family and taking grandchildren out in. We feel really lucky to have sold both vehicles quickly without any hassle.
This morning I took a last couple of photos of the car on our drive before she went.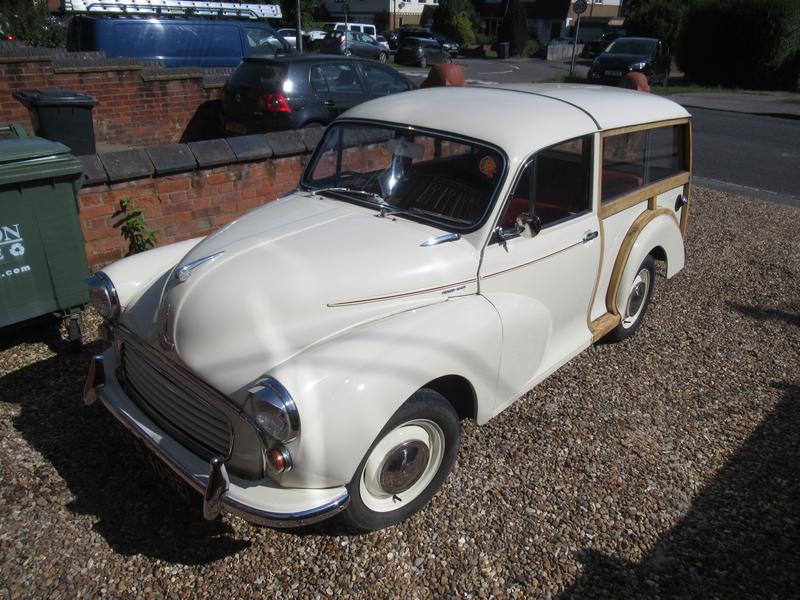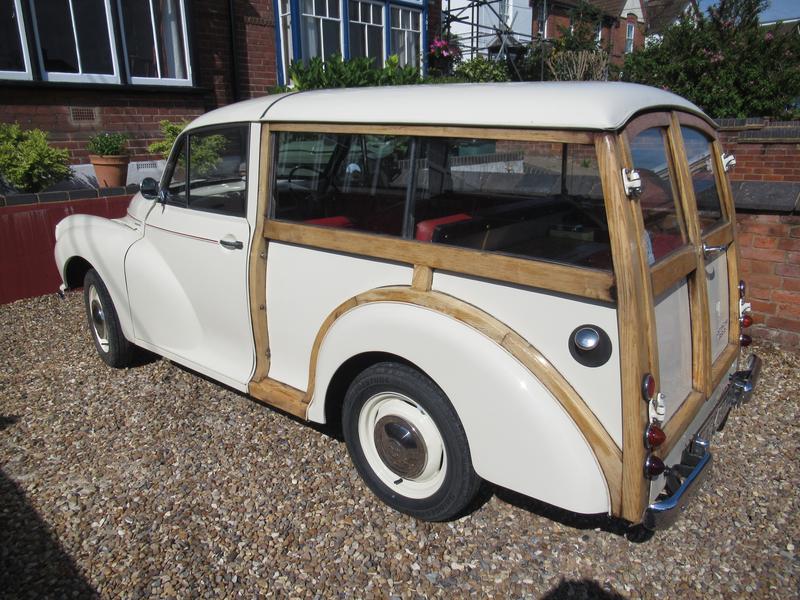 We feel that we have had our fun with her and now it was the right time for her to go to a new home.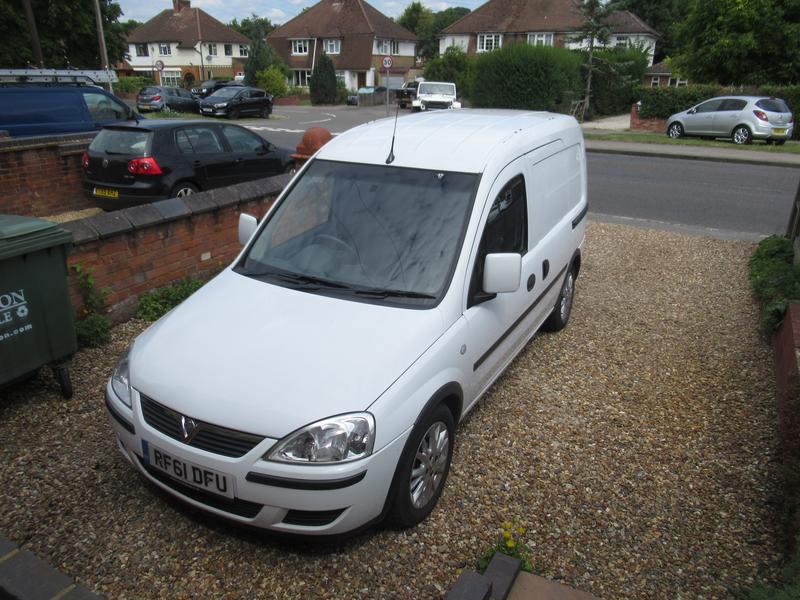 I didn't take a photo of the other van before it went as they are both the same apart from the number plate.
It is great having plenty of room on the drive for now. It was a pain with three vehicles because one needed moving to get another one out. Two vehicles on the drive will be better and the good thing is we can take our time finding the right car as there is no hurry.
For now we will share my van but I will always think of it as my van and when my husband finds the right car it will be his car although we will both be insured for both and drive both sometimes.
My husband will be looking for something that is economical and reasonable to repair. Something small and reliable and cost effective.
It is the end of a bit of an era but we are happy with this outcome. We are feeling good about it and are ready to move on.