There is so much colour in the garden at the moment. I thought I would capture a bit of orange.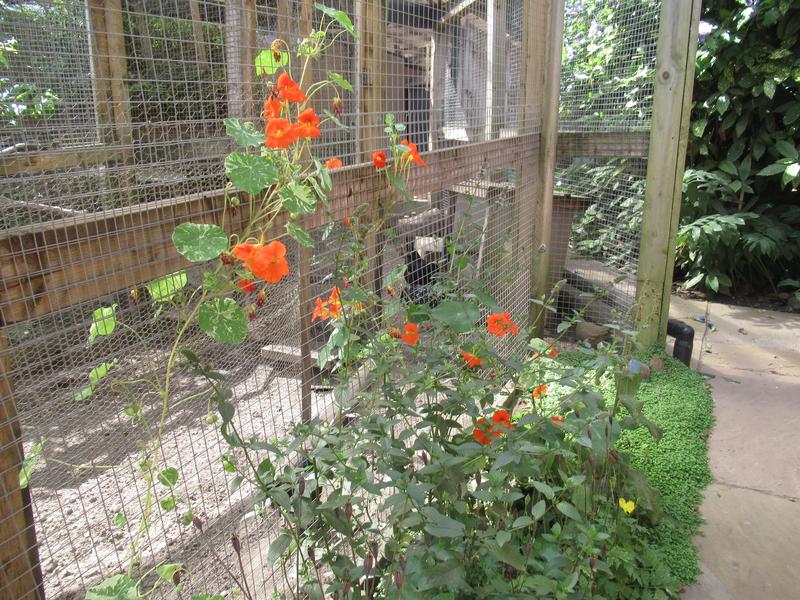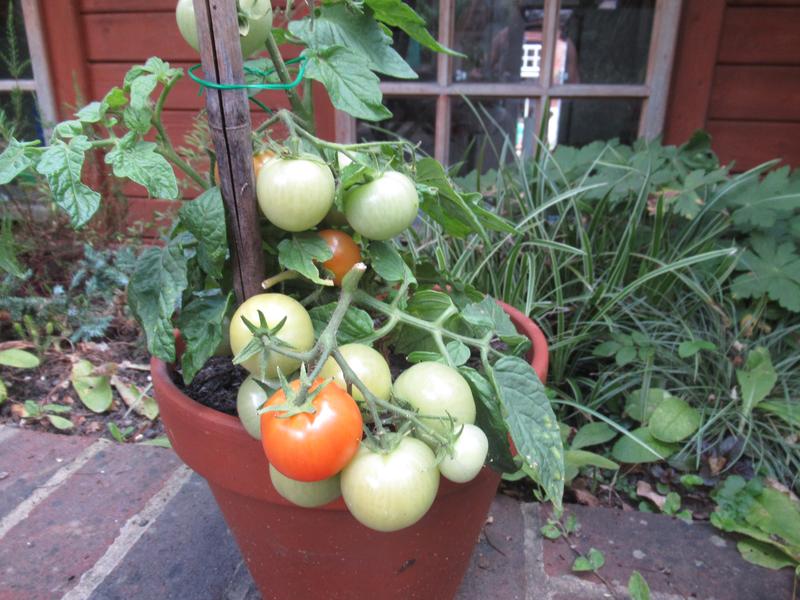 There are other orange splashes in the garden but these caught my eye today. There is the smaller more common version of montbretia, there are orange lilies, the berries on the honeysuckle and the flowers on the runner beans.
The montbretia we planted last year for it's spiky foliage and it didn't flower so it's great to see the flowers this year.
The nasturtsions were from seeds we collected from the allotment last year. T had assured us they climb as well as trail and we have just proved him right. The girls love to eat any leaves that go through the wire.
Tomatoes will be abundant at the allotment but it's always nice to have a few pots in the garden too. I love to see a pop colour.