There is definitely something wrong with Marmite's egg laying machinery. Marmite was laying normally last year and even went broody a few times.
This year Marmite has struggled to lay all year. She often looks miserable the day before laying and most of her eggs have been soft shelled despite the fact that she regularly goes to the grit and oyster shell dispenser.
Four months ago Marmite laid a weird shaped egg with no yolk. A few days ago Marmite had her humped, miserable, stance and we knew she was about to lay again after a months break.
The next day she went in the nest box and I kept a close eye on her. When I checked her she had just laid another weird egg. As usual Marmite bounced back once she had laid.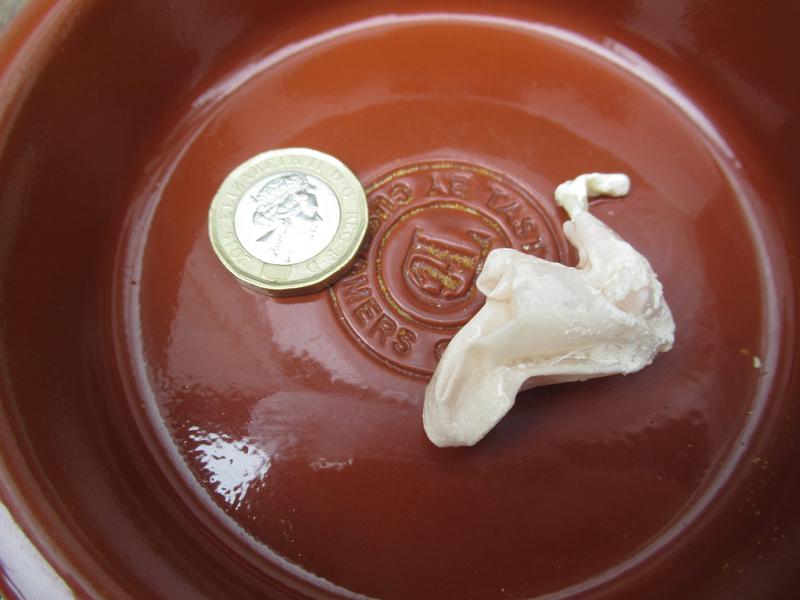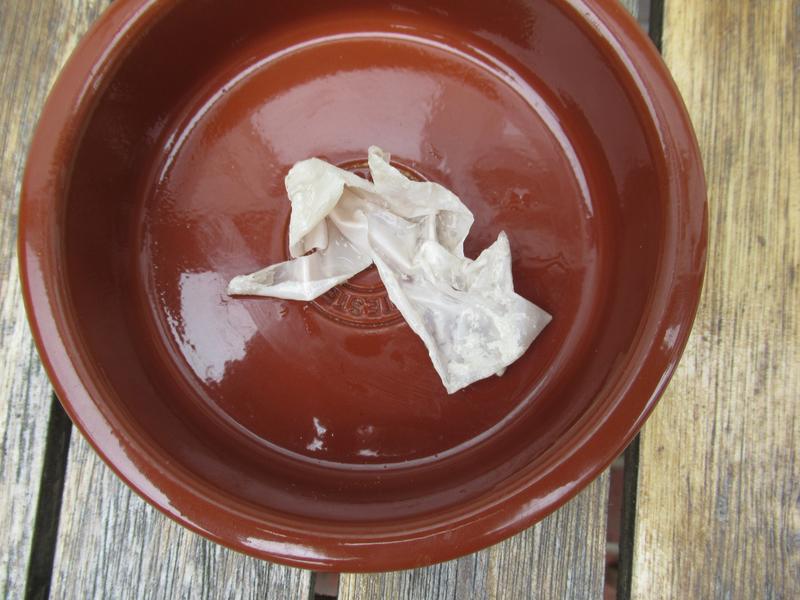 I feel so sorry for Marmite to have to keep going through this and there is nothing I can do to help her. I had hoped it might improve with time but I think this weird egg shows that there is something wrong inside her.
We have had soft shelled eggs in the past but we have never seen the sort of strange eggs that Marmite lays and we know that it means there is something adrift.
We have to be prepared that Marmite won't be a long lived girl. Every time this happens we think that we are going to lose her and every time she bounces back it is a great relief.
I don't know how long Marmite can go on like this. I worry about her not being able to pass the complete egg. It will be very bad for her if she gets some egg stuck inside her.
We have to make the most of every day that we still have her.