I thought that I should do an update on Marmite in case anyone hasn't been following the comments.
It was four days ago that Marmite laid the weird shaped egg after looking miserable all morning. She then bounced back but the next day looked really poorly again. She then did a poop on the patio which had a rolled up bit of egg shell in it.
I always worry that she may not expel all of the egg or egg shell. Marmite bounced back again and then looked really poorly again. She would perk up and eat something and seem better for a while and then look really miserable again.
We wondered if this was going to be the time that we would lose her. She was standing in the run with her eyes closed.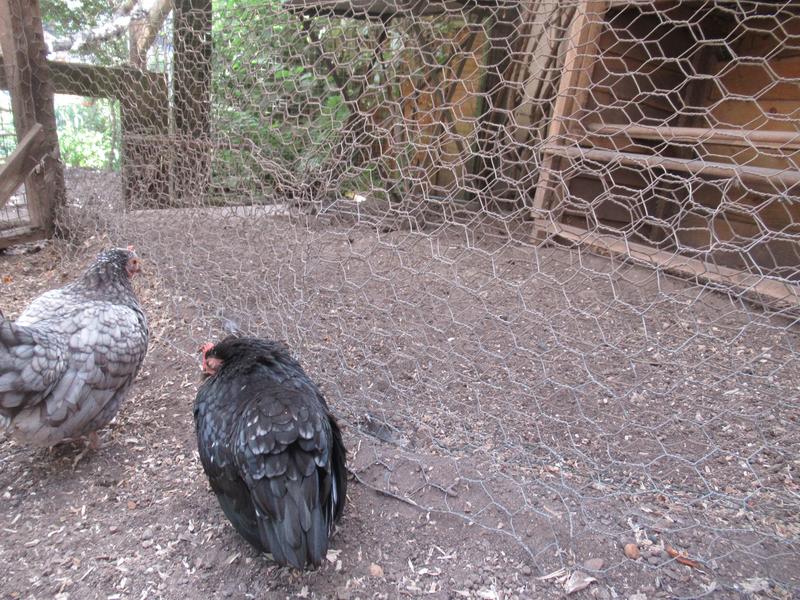 The next morning Marmite laid a soft shelled egg in the chicken shed first thing in the morning. Before the weird egg she hadn't laid for a week so it seems that she had been looking so poorly because she had another soft shelled egg coming a few days after the weird egg.
After the soft shelled egg Marmite bounced back to normal again.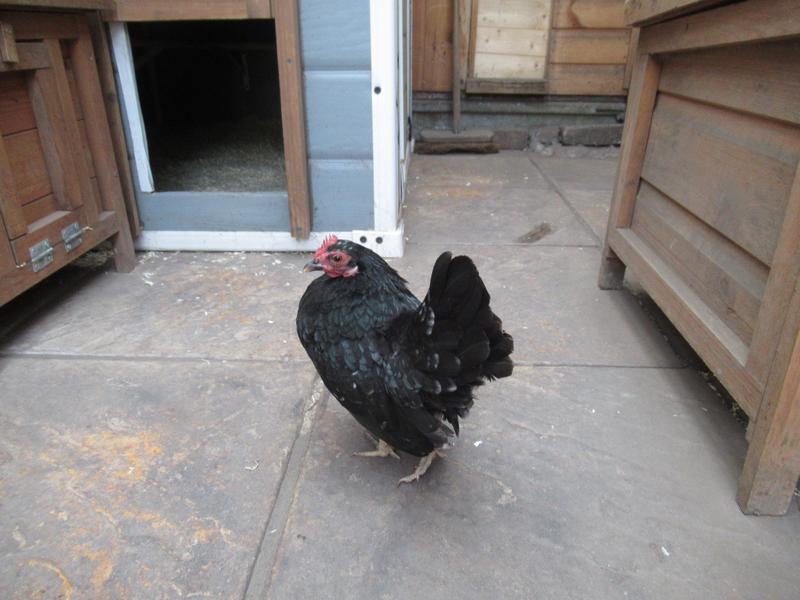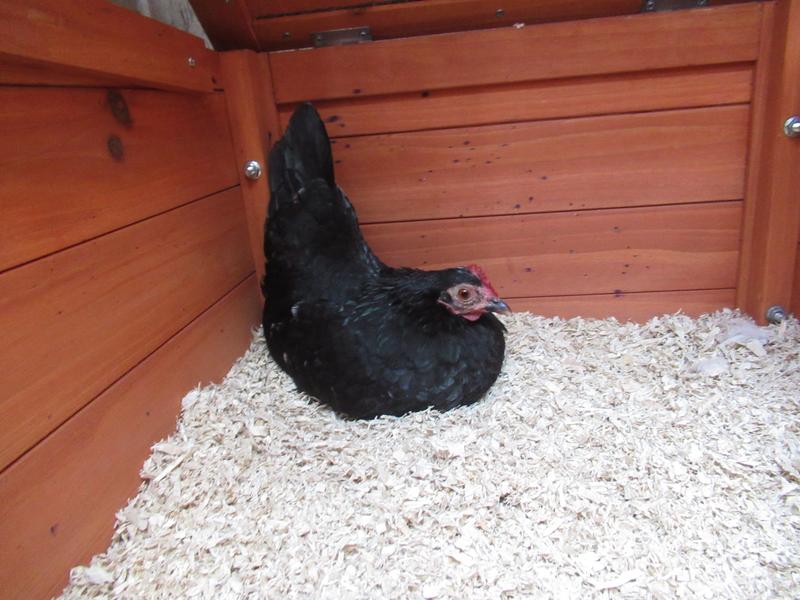 As so often happens after an early morning soft shelled egg Marmite didn't seem to realise that she had laid it and she went to sit in the nest box.
This is usual for Marmite and so I feel much happier about her at the moment. It looks like she has bounced back again, thank goodness.
The other thing that I have realised with these girls is how much they have become used to being handled.
In the post before the one about Marmite's weird egg I put on a photo of Smoke puffing herself up when she is broody and another girl comes near to her. In the comments my mum asked if I could pick her up.
The answer is that I do pick her up all the time when she is broody and she accepts me picking her up. It is only the other girls that she takes out her aggression on.
I have been trying to break both Smoke and Ebony out of their broody spell over the last few days. I realised that I also pick Ebony up all the time to move her out of the nest box or to lift her off of another girl's egg. Ebony is a thug with the other girls and can be quite brutal with them but she also accepts me picking her up.
I remembered back to when I first had Ebony and Flame and they would peck me if I tried to lift them when they were broody and I had to wear gardening gloves to lift them.
Now I pick all the girls up and they never peck me, thank goodness. I realised that it is just that they have simply got used to me handling them. I think they probably accept me as top girl and they make no attempt to peck me even when I am moving them from the place where they want to be.
The good news is that after four days Smoke came out of being broody and after five days Ebony has come through being broody too. I had been closing the nest boxes and blocking the chicken shed and putting buckets on top of the nest boxes to stop Ebony sitting there.
When another girl wanted to lay I opened one nest box and closed it after they had laid. Finally Ebony has given up. Hurrah!