Both our allotment plots are growing madly at the moment. Both plots are quite different.
The first plot is more functional but T wanted the second plot to be more of a relaxing space. He had seeded a large wild flower bed and put in a seating area and barbeque. He also planted two passion plants to climb the back of the seating area and a grape vine to climb the outside, side, of the seating area.
The second plot has the advantage of a row of mature raspberry canes. We have a row of raspberry canes on the first plot but we only planted them last year so they are not producing yet. We have already, all of us, picked loads from the second plot and have some in the freezer. They have slowed down now but I still managed to pick a small ice cream container full a few days ago.
T also wants to win the giant pumpkin competition. Last year his pumpkin plant was huge but had no pumpkins on it and he was disappointed. This year he has been feeding his pumpkin plant with seaweed twice a week and he has huge pumpkins.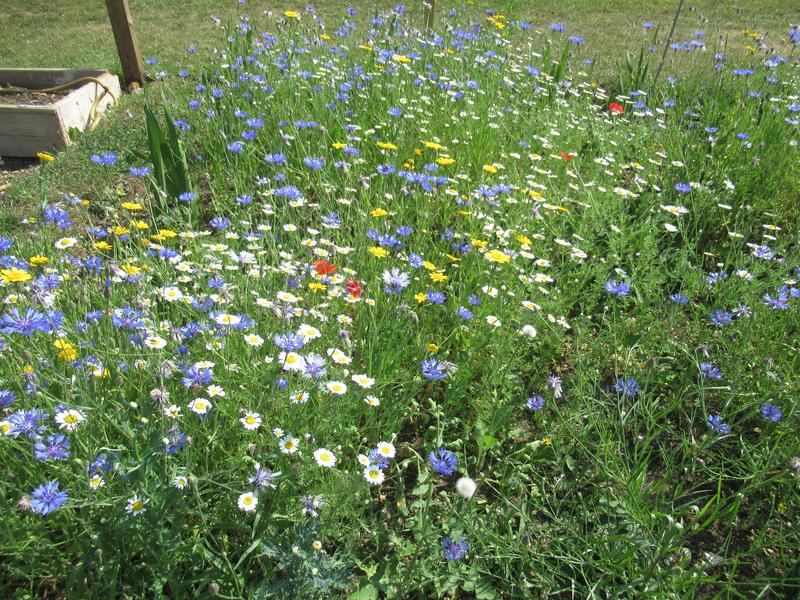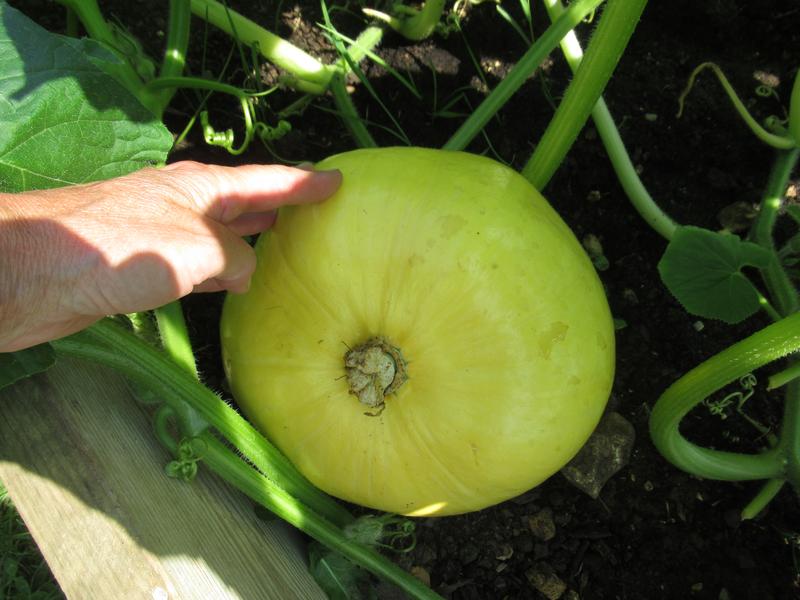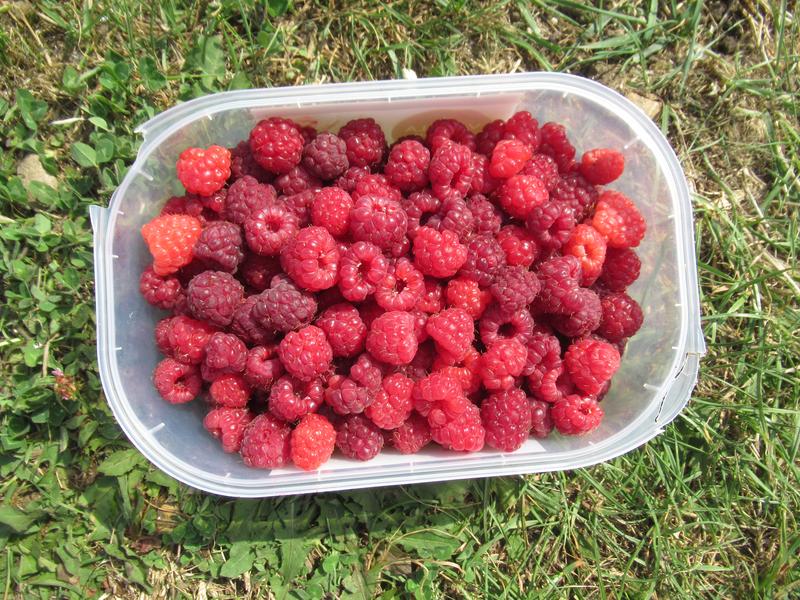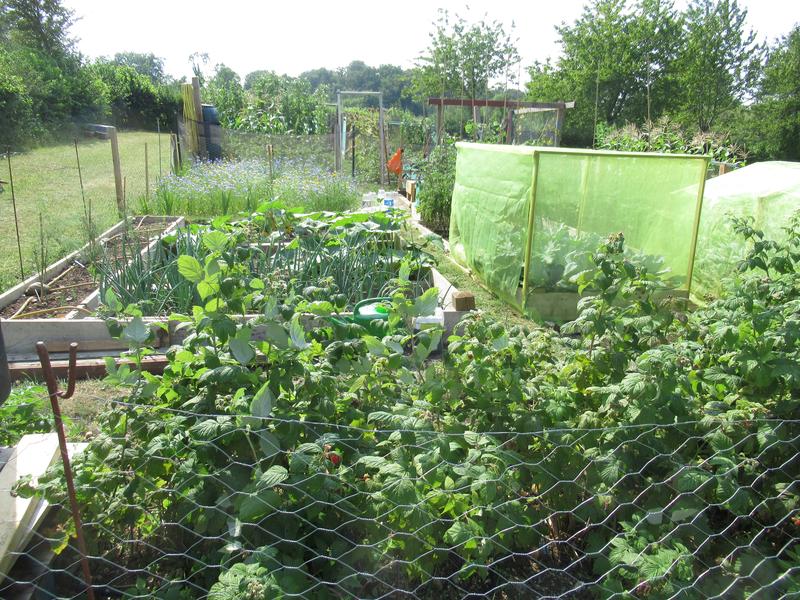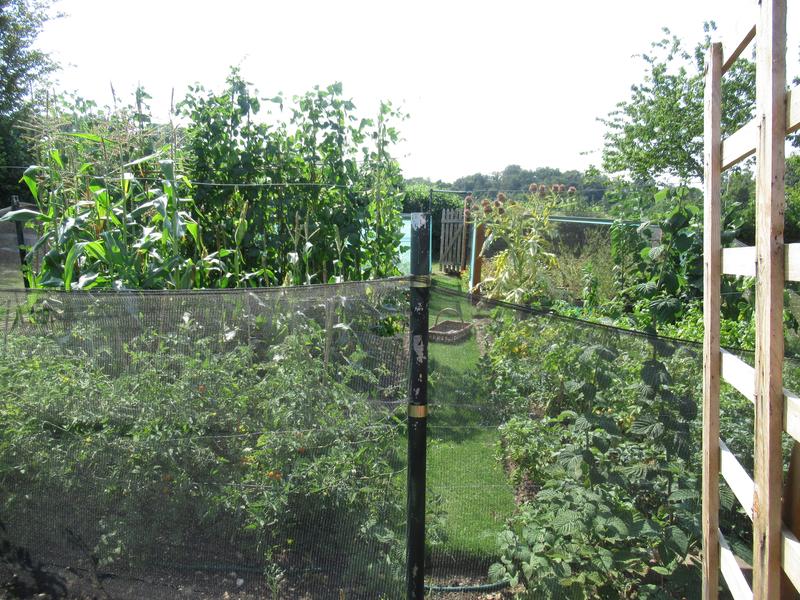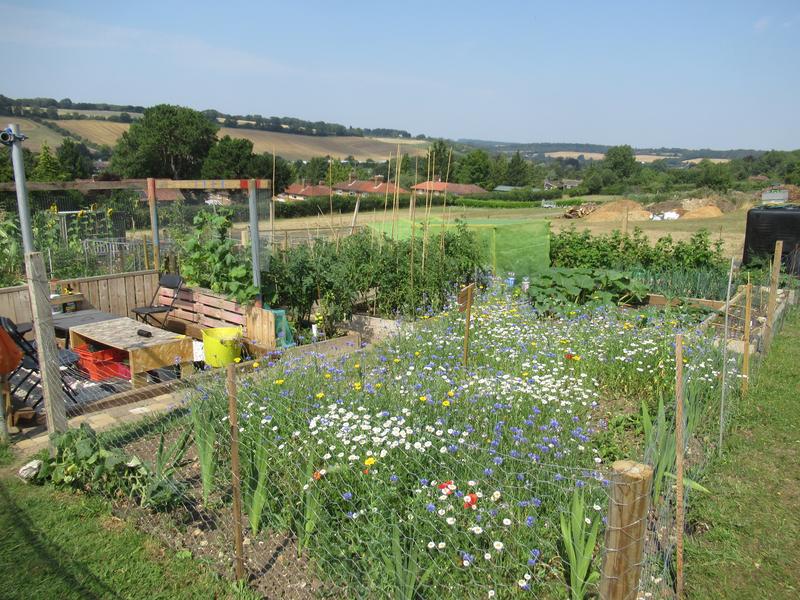 As for the produce I am not needing to buy any salad items or veg. We have lettuce, cucumber, gherkins and tomatoes for salads. We have onions, garlic and chillies for cooking and potatoes.
For veg we have courgettes and runner beans by the bucket full. We have had some broad beans although they didn't do so well as the black fly effected them. We have some broccoli but that isn't as fast growing. We have kale and chard which comes back as fast as we pick it. I have been giving the chooks chard every day for their daily greens.
Still to come are sweetcorn, carrots, parsnips, cabbages, beetroot and by winter brussel sprouts and leeks. There is also rhubarb which unfortunately I don't like and of course the raspberries still coming.
I don't think we will be buying any veg for the rest of the year. We are also supplying all our neighbours. It is lovely, but picking and watering, in this heat is the difficult part. We could do with some respite from the weather at the moment.