We have been experiencing a heat wave this week. Ebony and Flame have been feeling the heat and were panting with beaks open.
I gave the girls dishes of mash in plenty of cold water and some frozen spinach.
I have tried putting trays of cold water in the run in the past for them to stand in to cool off but chickens don't really want to stand in water.
I then had a brain wave. I poured watering cans of water in various shady areas in the run. The girls immediately went to scratch in the damp dirt. I thought this would cool their feet. The girls seem to really like this.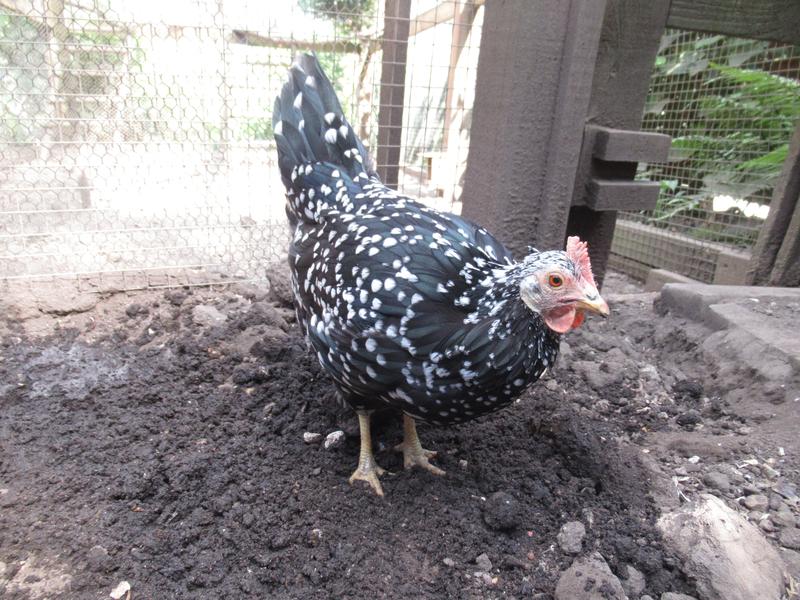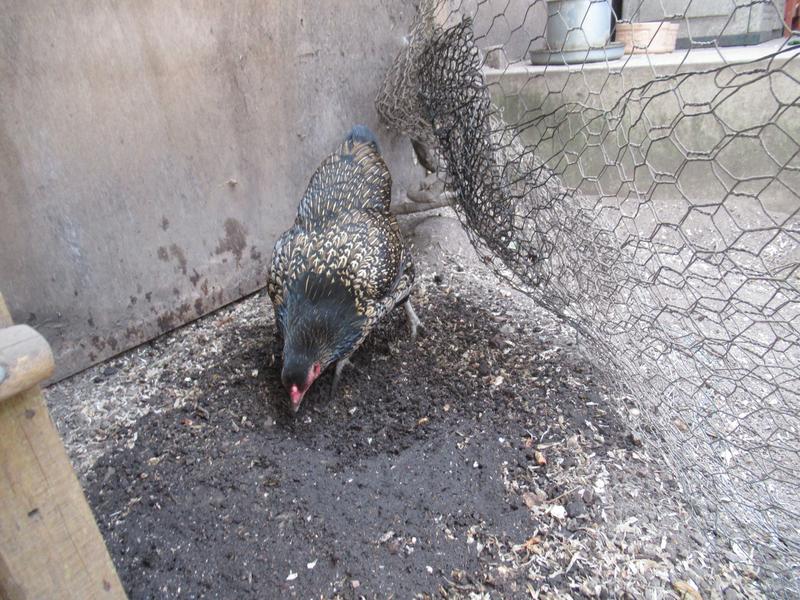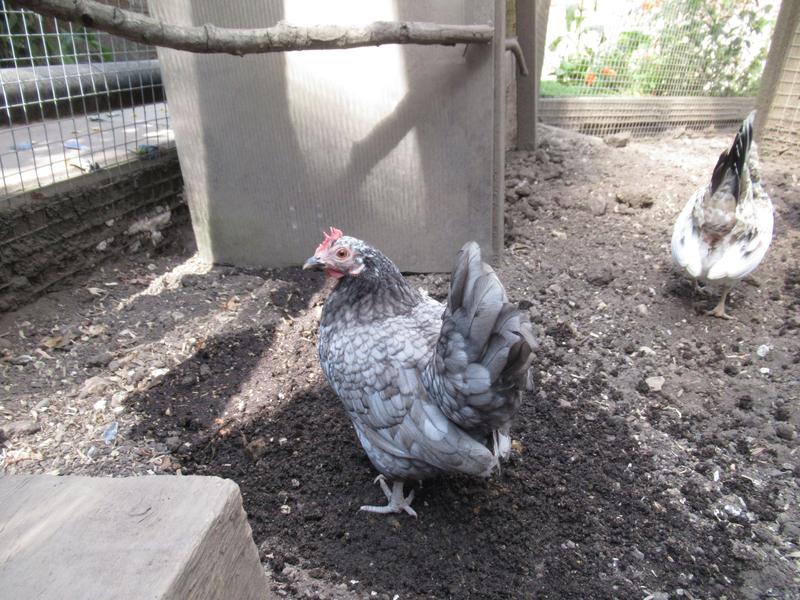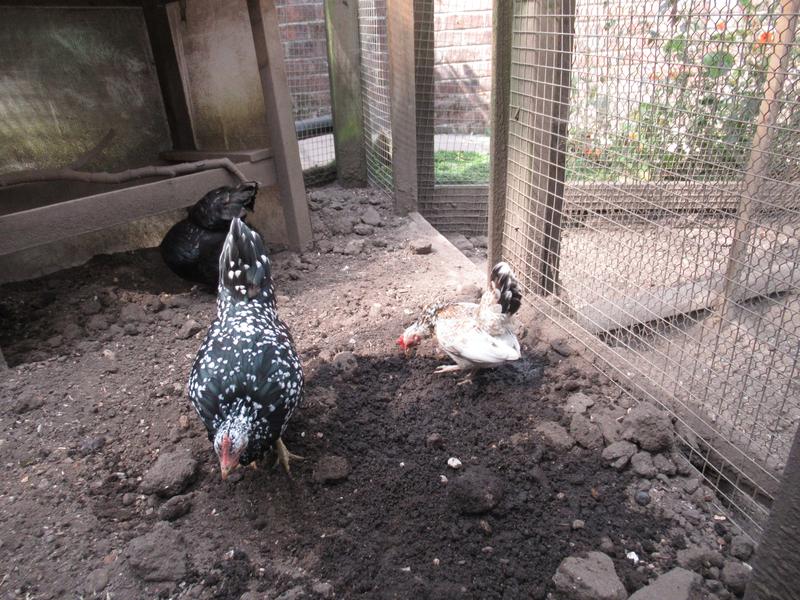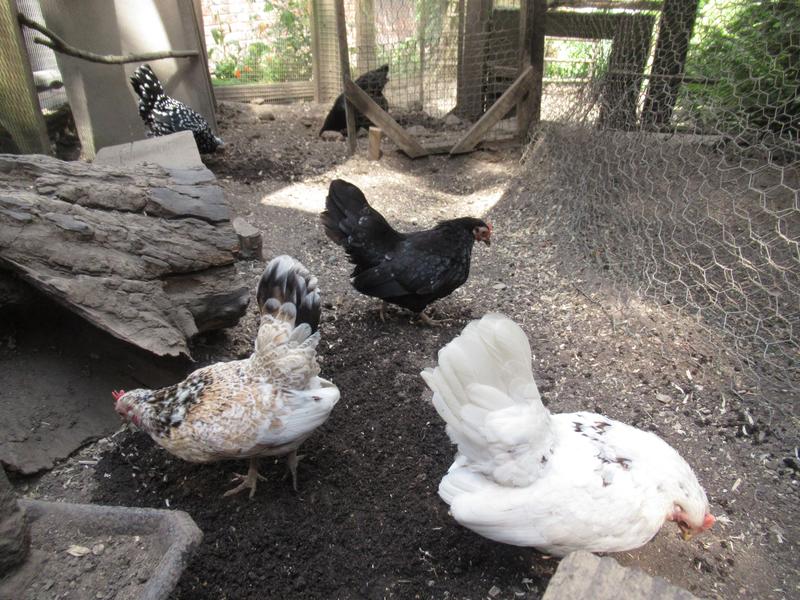 I will be doing this every afternoon while it's hot. Last night at dusk I checked on the girls in the chicken shed. It was still hot and Ebony was standing on the perch with her wings held aloft.
I decided to prop the chicken shed door open as our run is very secure and the open shed door is hidden behind solid fence panels. I also poured a watering can of water over the patio area outside the open door to help it cool a bit more.
I will keep the chicken shed door propped open until this heat wave breaks. I hope it will cool down a bit soon.