We can tell that Speckles is really feeling her age these days although I am pleased to say that she remains well. I was also pleased that while Ebony and Flame were feeling the recent heat Speckles didn't actually didn't seem bothered by it. Maybe because she is less active.
Speckles Spends a lot of time sitting. Sometimes she will perch with the other two bigger girls and sometimes she will just sit on the ground. Speckles also likes to sit in the shelters or on top of the big shelter in the shade of the hypericum. She is often joined there by the little girls.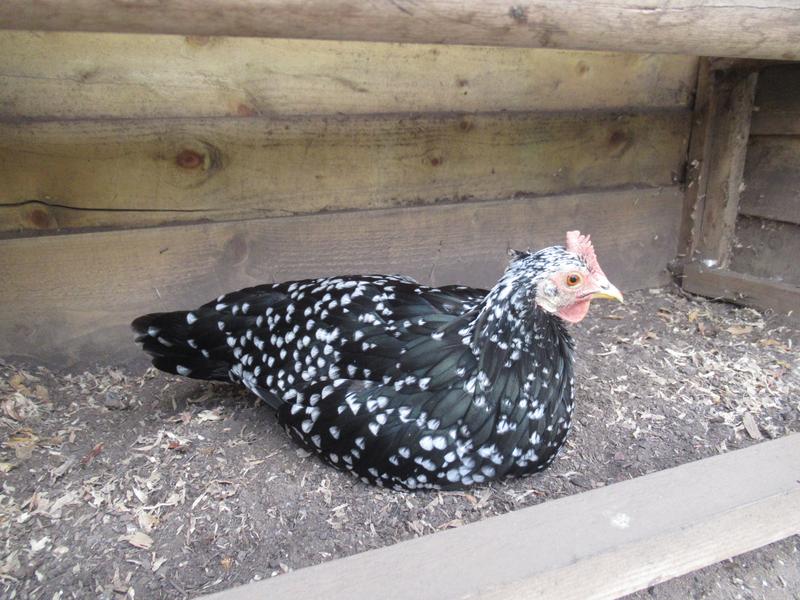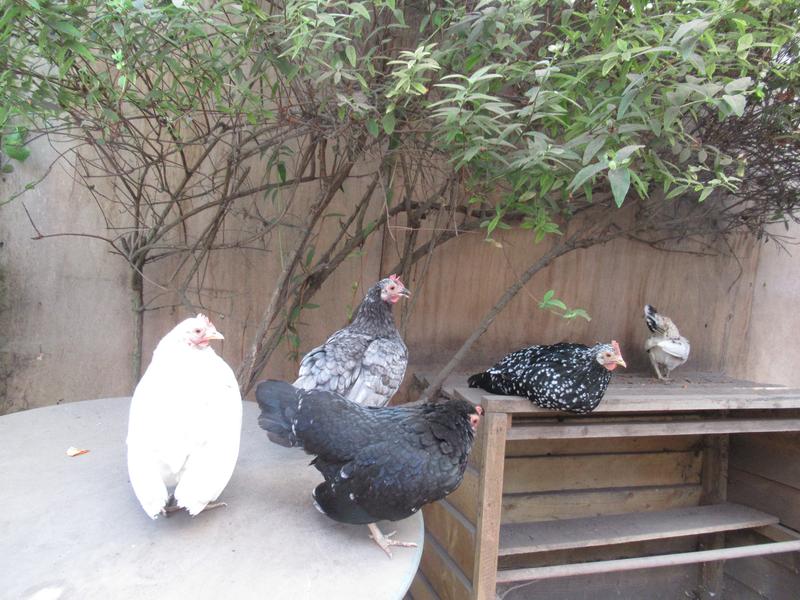 Another sign of her age is that Speckles is easily anxious. If both Ebony and flame are in the nest boxes at the same time Speckles shouts the whole time until one of them is out again. This was another reason to break Ebony from being broody.
It's only occasionally that they would normally be laying at the same time but with Ebony in the nest box all the time it would happen regularly. We have also seen Speckles spook herself. I would be pottering in the run when Speckles would cry out as if being attacked and run to the patio although there would be nothing to be seen.
Speckles is our longest lived girl and we call her our creaking gate. I know that we have to be ready to lose her one day but at the moment we are making the most of her and she seems a very happy retired girl.