We have never made pickles before. We have lots of gherkins from the allotment and of course an abundance of runner beans.
We decided to try pickling the gherkins and the runner beans. We googled how best to do this. There seemed to be lots of different ways of pickling gherkins. Pickled vegetables seemed more straight forward.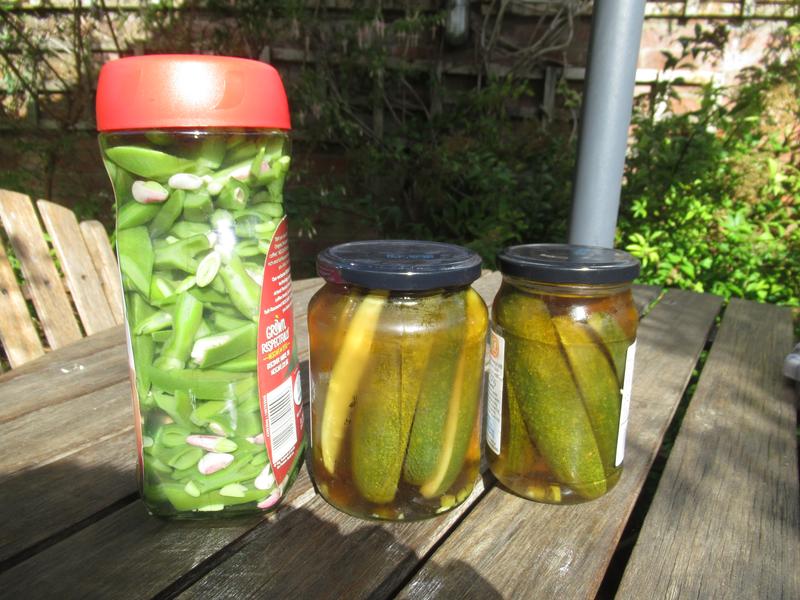 We had been saving pickled onion and gherkin jars and also coffee jars for this purpose.
The method we followed for the gherkins was to salt them overnight which is supposed to make them end up crunchy. We sprinkled them with salt and the next day poured off the water that had come out of them. We decided to use the brine we had saved from our bought gherkins and added a bit of vinegar and a little sugar. We added, our home grown, chopped chillies.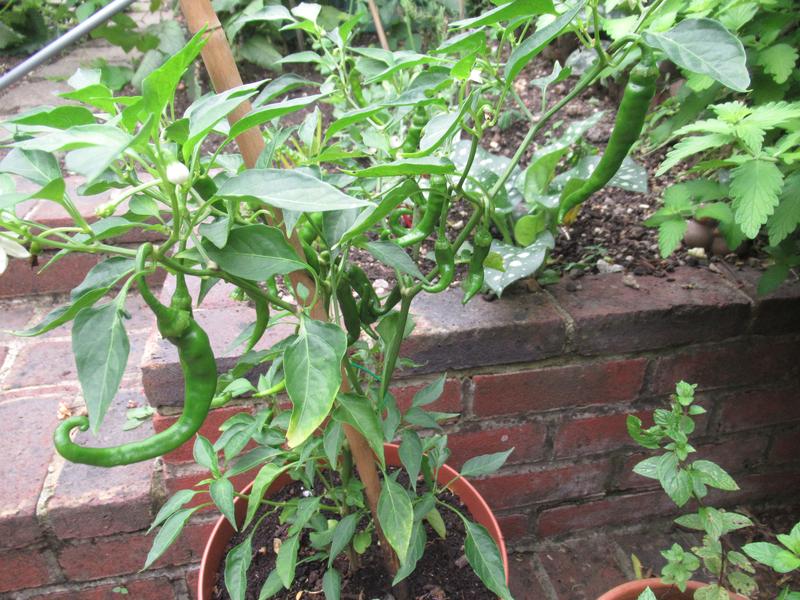 We cut the gherkins length ways to fit two jars. We bought the mixture to the boil and poured over the gherkins to cover. They need about three weeks before they are ready.
For the runner beans we cheated a little and bought some pickling vinegar. This made it really simple as it already has all the correct ingredients and spices and doesn't need boiling.
I prepared the beans in the usual way and cooked them for just five minutes. I ran them under a cold tap until completely cold and filled a coffee jar with them. Then it's just a simple matter of pouring the vinegar over them until they are covered and putting on the lid. Again leave them for three weeks.
We have no idea how well these will turn out but it is an experiment and will either be repeated or not according to the results.
We are looking forward to trying them out in a few weeks time.