We had a patch of corn on the cob on our first allotment plot and we also randomly planted six in our garden. I had visions of it growing tall enough to make it's way above the surrounding plants.
It didn't happen like that. The corn on the allotment plot grew huge and our corn in the garden never made it above the surrounding plants. It was stunted and small and pathetic.
Last weekend we visited the allotment just as T and C were checking out the corn. Some corn cobs looked good, some had not filled out to the end of the cob and a lot had dried up kernels. I think with hind sight we should have picked some of them sooner.
T and C were checking the cobs and sorted them in to good and bad piles. I said that I would take all the dry ones for the chooks so they wouldn't be wasted. They divided the good ones into three lots so each of the three of us sharing the allotment plots would have some.
The chooks love the corn and will peck on it throughout the day. I took a couple of photos of them pecking the corn then decided to see what our garden corn was like.
I have never seen such tiny corn cobs. It had tried but not made it. I photographed them in my hand then added them to chicken run. They may be rubbish but the chooks still liked them.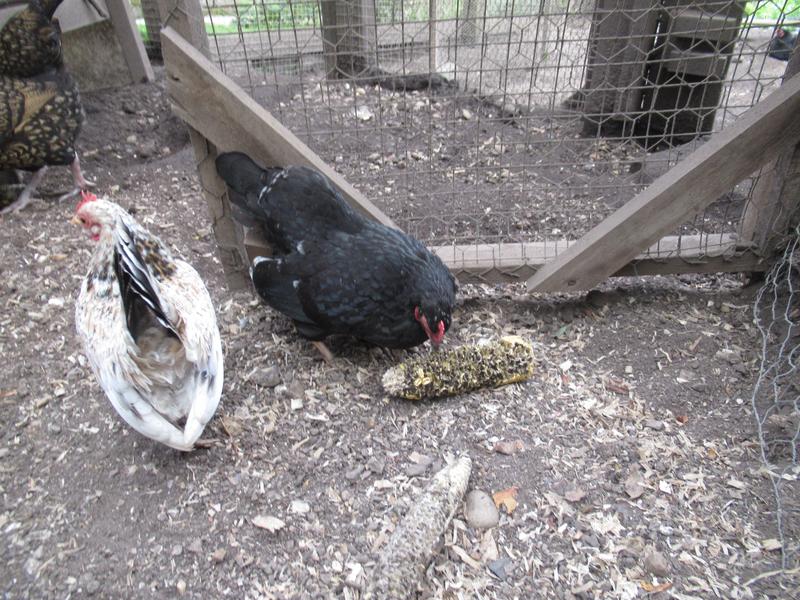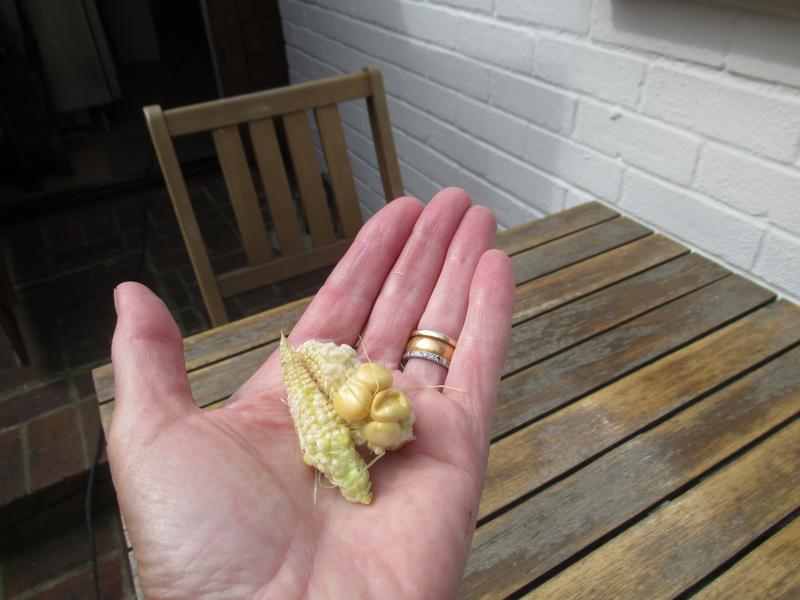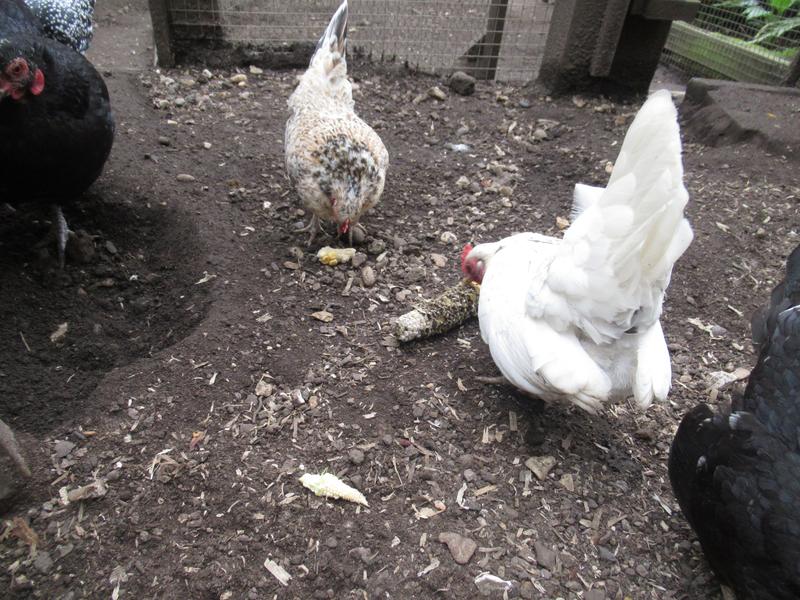 The corn that hadn't made it to the end of the cob was the most tender which coupled with the ones that were completely dried out made me think that we should have picked them sooner. A lesson for the future. The chooks loved them though and they don't care what condition they are in.
One success in the garden, or at least in the pots, are our chilli plants. Our huge chillies are now turning red.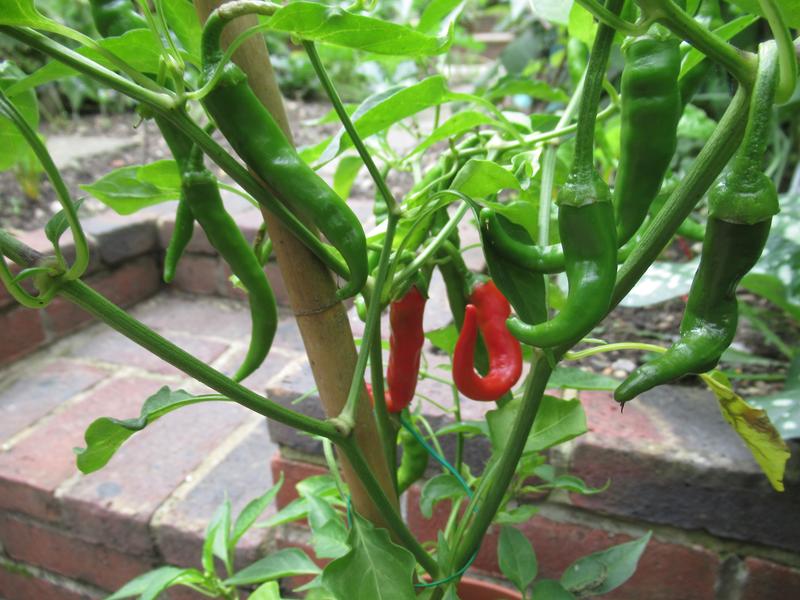 These are really hot and with two plants having loads of chillies I think they will have to go in the freezer. We won't need to buy chillies for a very long time.