The nights are drawing in and the days are getting cooler and this has an effect on the girls. Egg laying is slowing right down.
Smoke went broody, yet again, after laying eight eggs in eleven days. But this time she wasn't as committed as usual. I think the cooler weather helped her to come out of it more quickly. She was broody for less than a week and that was without me interfering.
Marmite hasn't laid for over two weeks but that is a blessing because it means she isn't looking poorly before laying.
Salmon also hasn't laid for two weeks but that is because she is moulting. She is looking really scruffy. Her breast feathers are loose and wafting from her and she is also dropping head feathers. Every time she has a dust bath she leaves behind a cluster of feathers.
Spangle is the only little girl still laying and is in fact laying better than usual. She is laying every few days.
Ebony and Flame are still laying but have slowed down to just two or three eggs a week.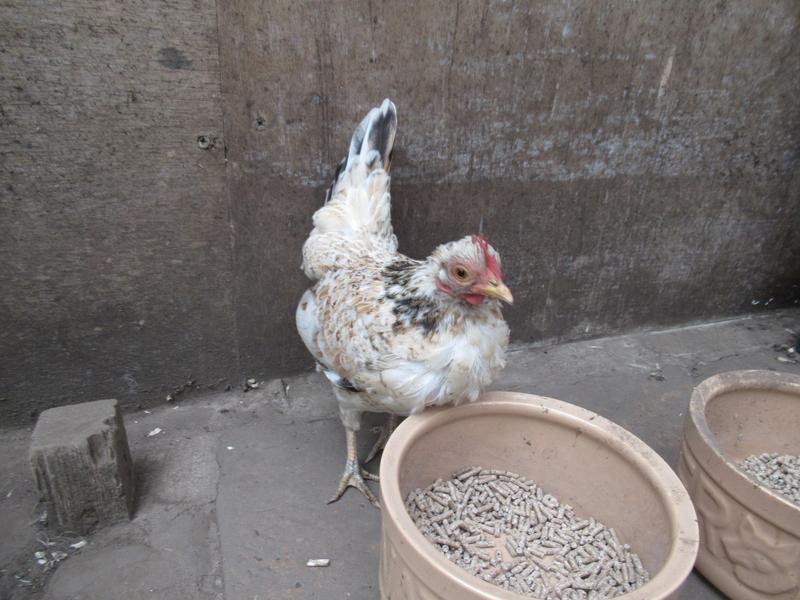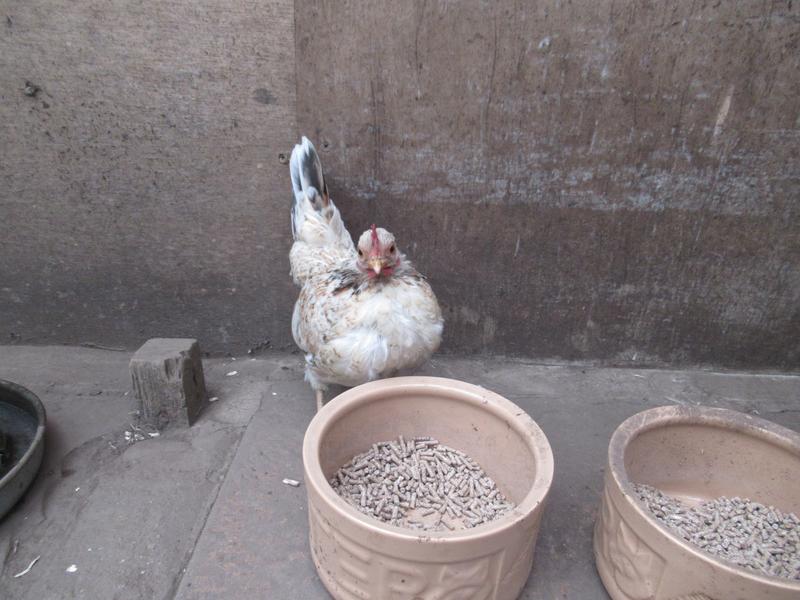 There is also a change in the little girls behaviour. The pecking order has always been Smoke in top place followed by Salmon and then Spangle and then Marmite firmly in bottom place.
While I was watching the girls from their patio I saw Spangle go at Marmite with her ruff raised. They both went breast to breast with ruffs raised until Marmite backed down. It was obvious that Spangle was making sure that Marmite was staying below her in the pecking order.
A few minutes later Spangle did the same thing to Salmon. The pair of them were jumping at each other breast to breast with their ruffs raised. This little spat looked much more brutal because salmon was not going to back down.
I was just about to reach for my water spray to try to break up this spat when Ebony went to them and quickly broke them apart. She then nonchalantly wandered back to continue pecking at a broccoli stalk.
I have seen Ebony do this in the past but it is quite something to watch how quickly and easily she breaks up a spat. You can almost add a thought bubble saying "children, stop that right now".
I haven't seen the little girls having spats like this since the early days of settling the pecking order. I wonder if it's because Spangle is the only little girl laying and this has given her a newfound confidence. Egg laying does seem to bring on different behaviour at times.
The pecking order can be such a finely balanced and yet complicated thing.
Of the bigger girls Speckles is top and that has been earned by her age and being in the run the longest. Next is Ebony and then Flame at the bottom of the three.
It is also interesting because Speckles is the most frail of the three and Ebony is quite a thug and could easily take on Speckles but she doesn't attempt to. I have seen Ebony pin Flame down to the ground and Flame is always submissive to her.
The pecking order can look quite brutal but none of the girls are ever bothered by it. It is just what chickens do. At other times the little girls will show the girl below them with a quick peck that doesn't actually land but is just a gesture to show them their place.
It is interesting to me how this behaviour happens at the start of egg laying in the spring and then again at the end of egg laying in the Autumn.
There is never a dull moment in the chicken run.