The new girls have got the hang of everything really quickly. On the first night I put them to bed as they hadn't yet worked out how to find their way in to their coop.
By the next day they had got the hang of getting in their coop and were in and out all day. They come out for food and water and a run around and then go back in.
They spend a lot of time scratching and pecking in the pine shavings and at one stage I looked in and they were "dust" bathing in the shavings. This is because it is what they have been used too and it will take time to learn that there is real dust to dust bath in.
I checked on them at at six o'clock and they had gone in the coop. I decided to leave it open in case they wanted a last top up of food before bedtime. This was a mistake. They came out again and once it had got a little bit darker they couldn't find their way back in. I guided them in at half past six.
Last night when I checked on them at six o'clock and they were in the coop I closed it. I have decided it is better to close them earlier while they able to put themselves to bed. They were snuggled up to each other in the back corner.
When I open the coop in the mornings they now come out straight away and go straight to the food and water.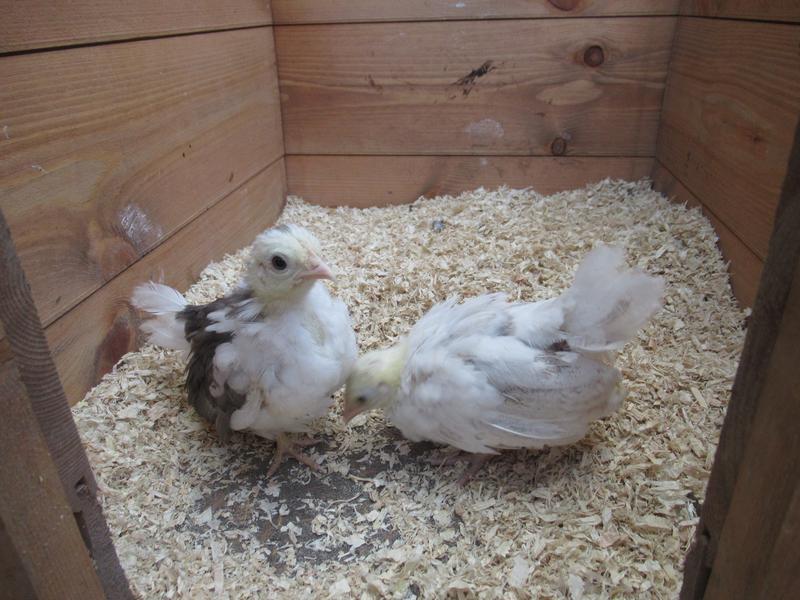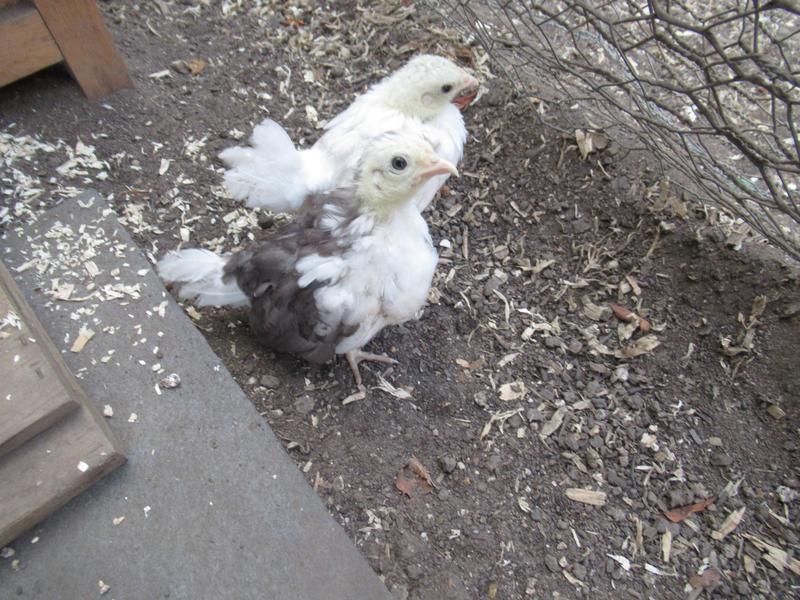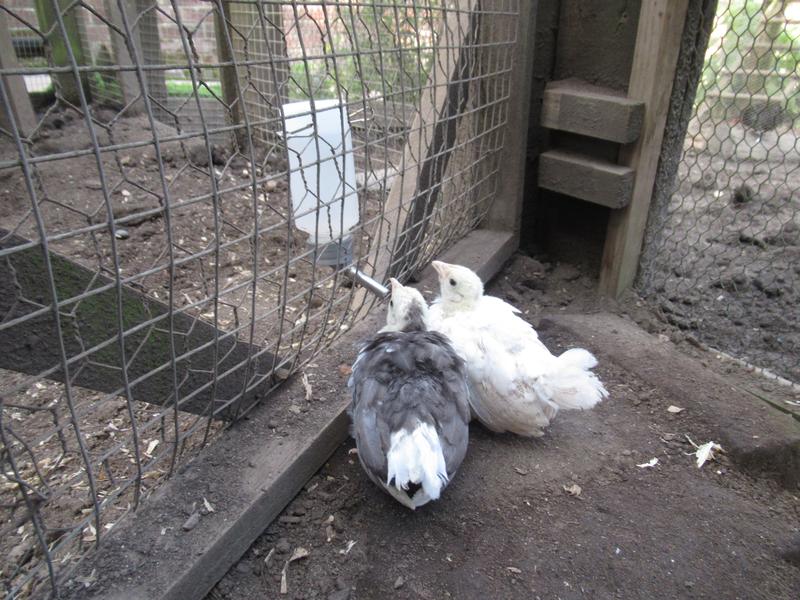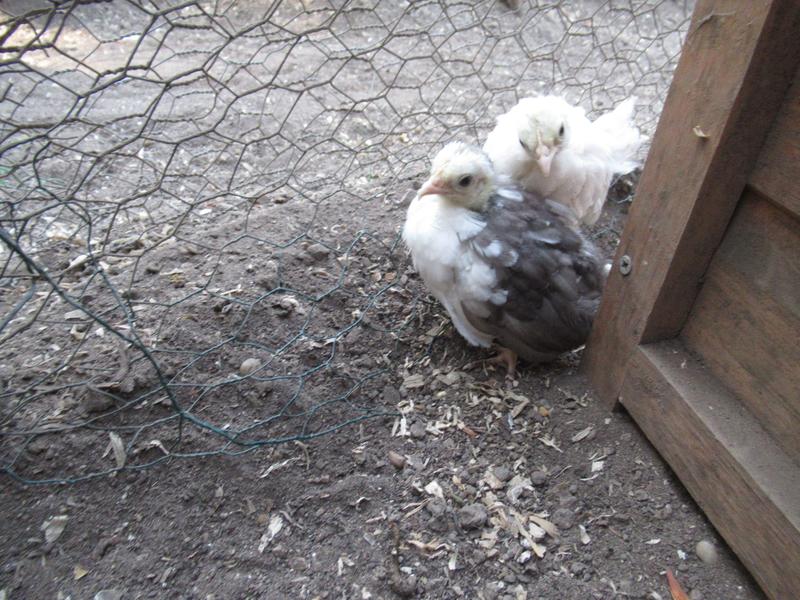 They are a very tight little pair and are always very close together. From past experience I know that these two will stay as a tight pair.
The good thing is that the other girls are taking no notice of the new girls. Occasionally one of them will look at them with curiosity but nothing more than that. There is no pacing the wire.
I think that these girls are so small that they don't pose a threat to the other girls so hopefully the integration shouldn't be too difficult. These two will go in at the bottom of the pecking order.
Shadow is slightly bigger than Sugar but there is already no doubt that Sugar is top girl of this pair. Sugar leads and Shadow follows and every now and then Sugar runs at Shadow to let her know she is boss.
They are incredibly cute!