The new girls are growing before our eyes and are also growing in confidence. At first they spent a lot of time in their little coup just popping out for food, water and a quick run around.
Today the chicks have been outside all day apart from when they went inside to "dust bath". I guess it will take a while for them to realise that they can do that outside too!
I think the good weather is encouraging to them stay outside. Yesterday they were side by side in a shaft of sunlight but I didn't manage to get my camera quickly enough. Sunshine is also new to them.
All the older seramas have taken an interest in the water bottle and Spangle especially. Spangle has actually worked out that she can just about get her beak through the wire to the spout. It's quite amazing because it seems that she remembers the water bottle and yet it was three years ago that the seramas had water bottles on their arrival with us.
There is another thing that has been really cute and I managed to get some photos today. Spangle will be at the water bottle on her side and the chicks will be at the water bottle on their side and they are not at all bothered by each other. They actually go and join Spangle at the water bottle or she joins them at the water bottle.
And something even more cute than that. Speckles and Spangle often stand beak to beak. They will stand perfectly still but beak to beak. It seems to be their special thing. A couple of times today Spangle and Sugar were standing perfectly still and were also beak to beak. It's difficult to capture the exact moment but I got a shot just as they had moved slightly apart.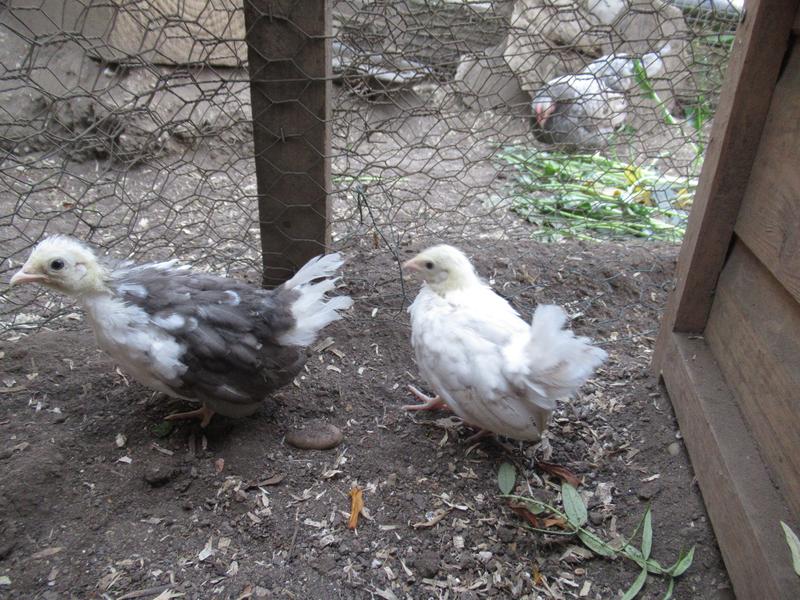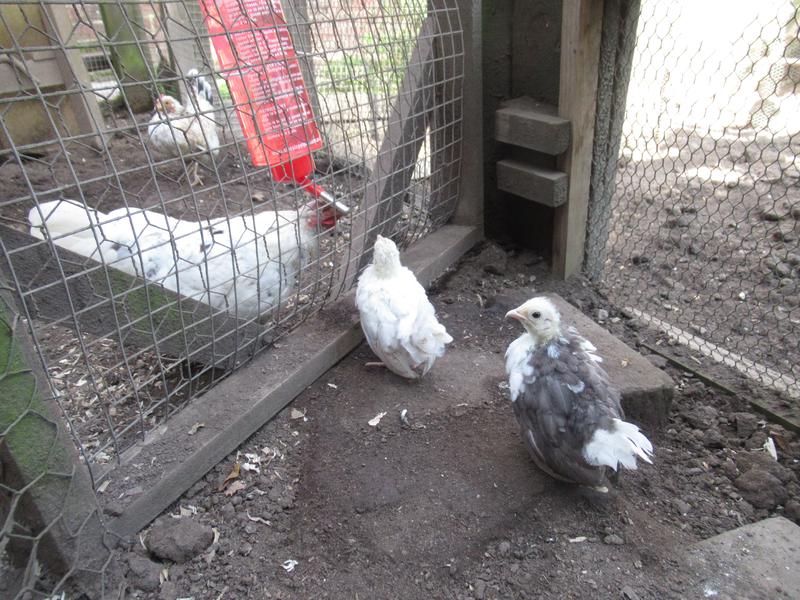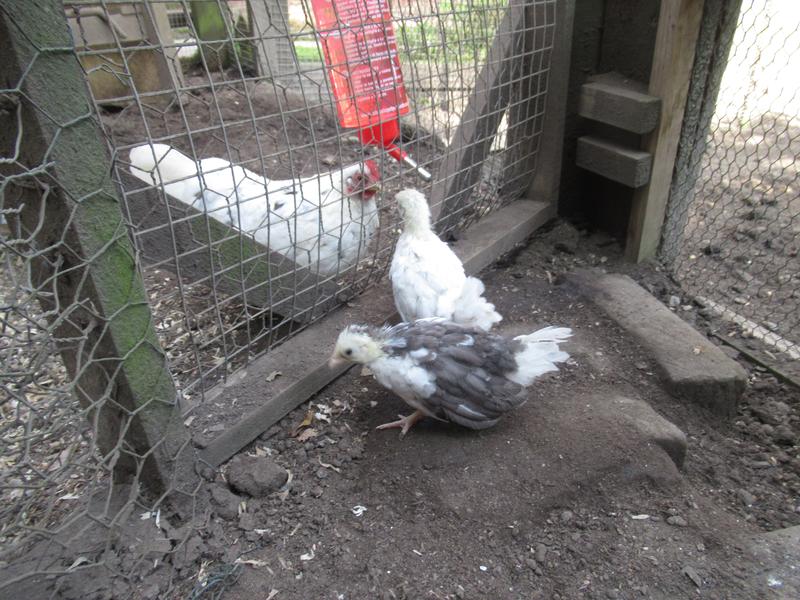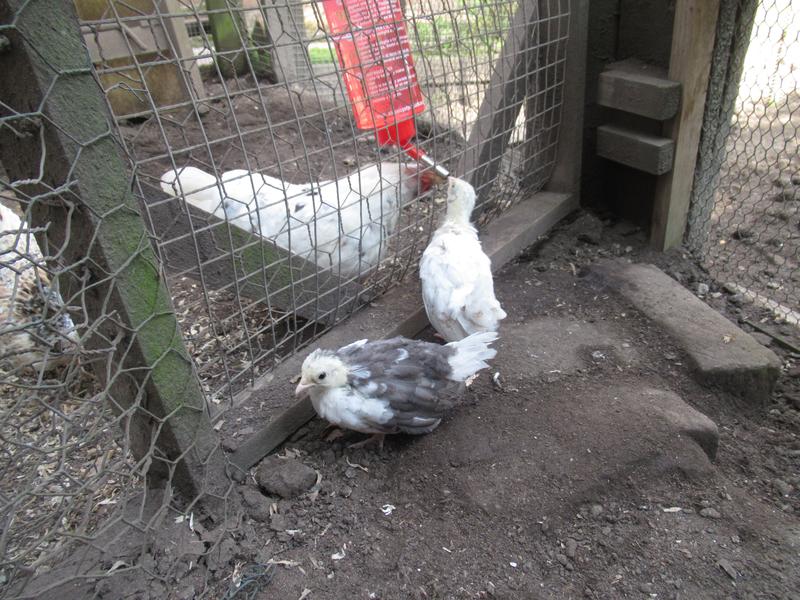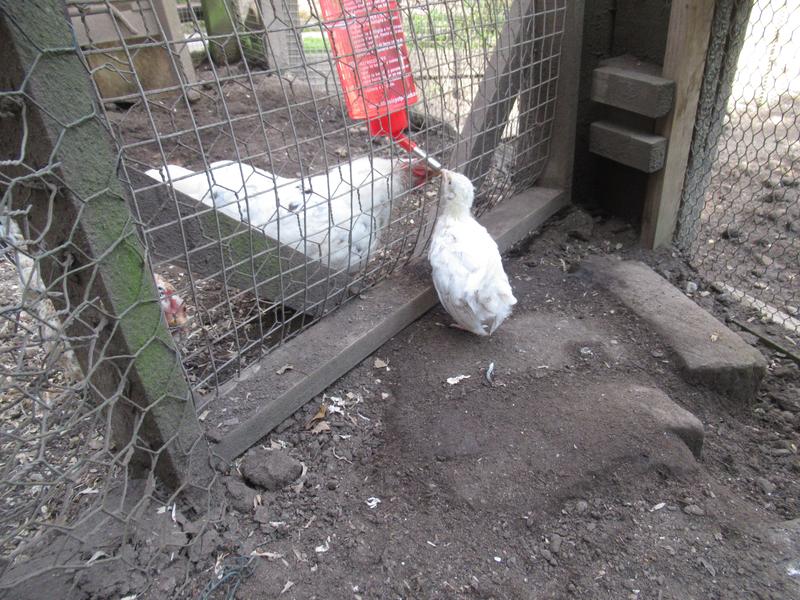 I am loving how adorable the chicks are and how there is no animosity between the the rest of the flock and them. I am very pleased with how it is progressing.