Since the chicks have discovered the little perch in their part of the run it has become a favourite spot for them. Before if they wanted to chill they would go in their little coup but this perch has now become the place to chill.
They have also discovered that the little perch gets a shaft of sunshine in the afternoons and they hang out there in the spot of sun.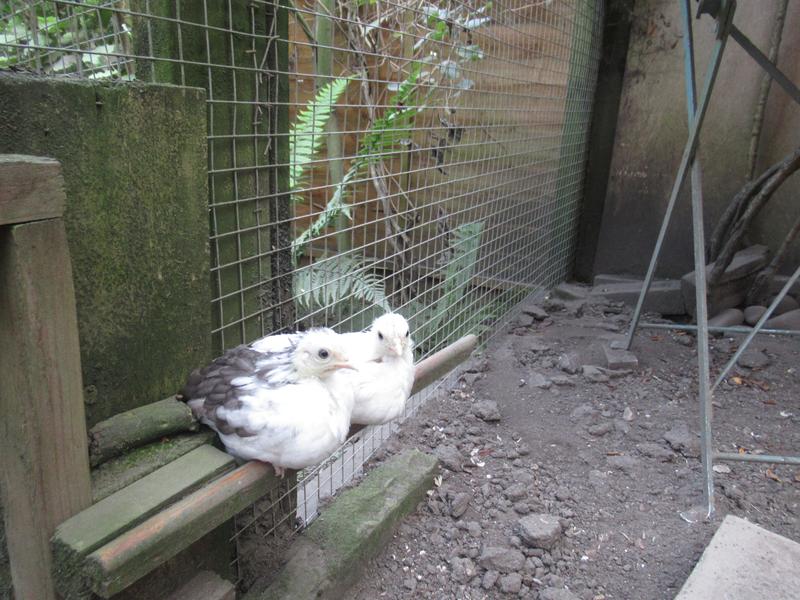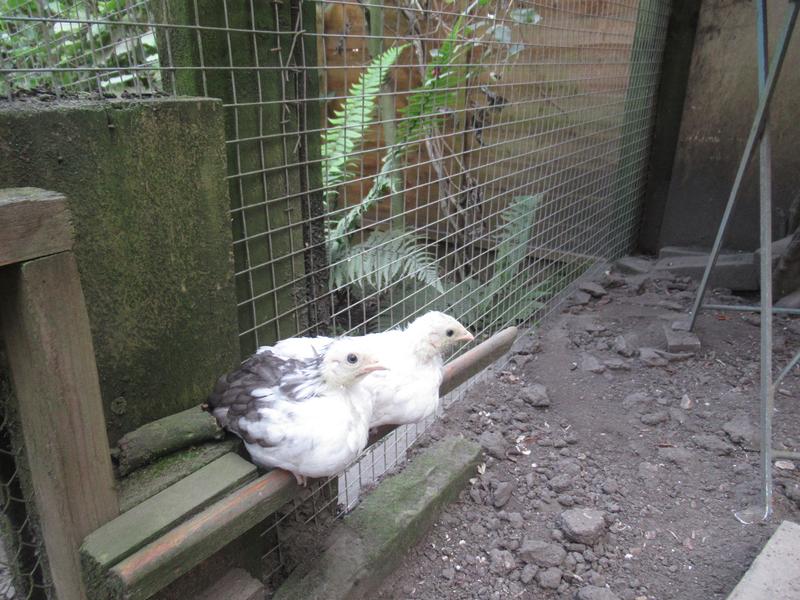 The chicks are growing up fast. They no longer spend time in their little coup during the day. I think they are cheeping a bit less too and are having less mad moments tearing around. They also seem to have slowed down with their feeding.
They were always in the food dish at first but they now spend some time just chilling in the run or on the perch. They are losing some of their baby ways. They have also dropped some of their baby feathers.
I think we are ready to start integrating now. I will let them spend some time with the flock tomorrow.