The chicks have been so fast to learn. I had decided not to help them to perch at bedtime. I thought that there was no rush to move them on to the next stage. They would have to run the risk of being pecked by the other girls and I felt they would stay warm in the shavings.
However the chicks had other ideas. It has only been nine days since I put the flock together and by the fourth night the chicks had learned to go in the chicken shed by themselves.
Only three days later I was surprised on checking them at bedtime to find that the chicks were perched next to Marmite. They have perched next to Marmite for the last three nights and I haven't seen any pecking which is really good.
For some reason the flash on my camera doesn't seem to be working properly so the photos are not great but it gives the gist.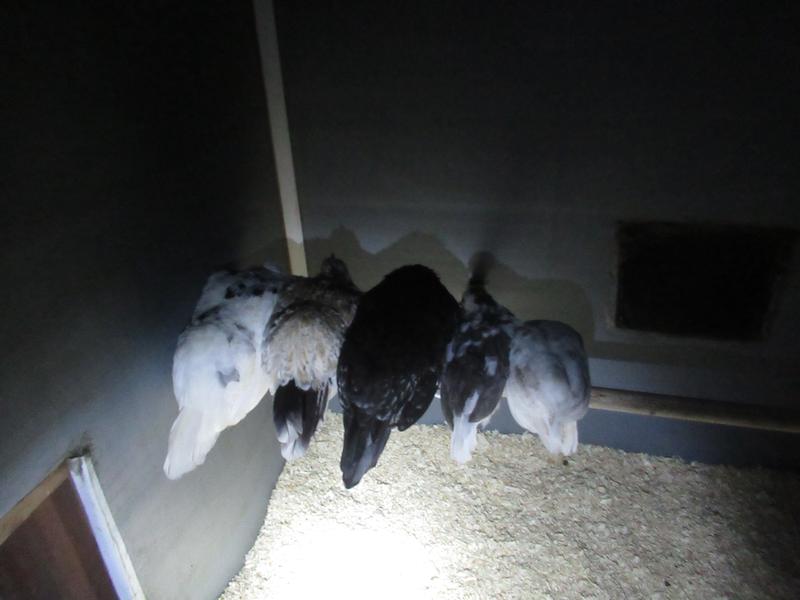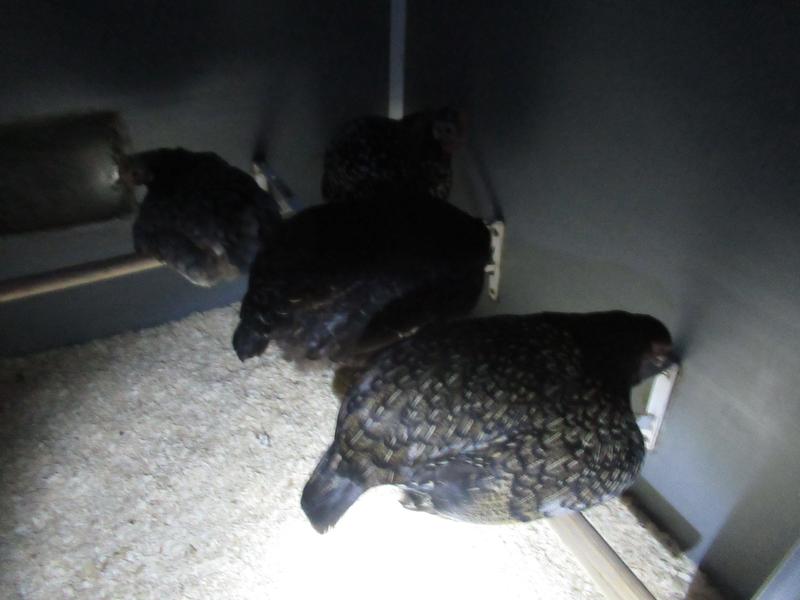 Smoke is always at the opposite end of the perch. I think the other girls stay away from her as she pecks. Speckles is sometimes in the corner at the back as she is here and sometimes in the corner with Ebony and Flame on the side perch.
The girls have been in this same order for the last three nights. I am so pleased at how well the chicks are doing. I was surprised they had started perching at bedtime without my help but these two girls like to perch.
During the day they have found all the perches in the run and can often be found perched together in various spots. Well done girls!