Three weeks ago I put our chillies on a rack to dry out. This was the photo of them back then.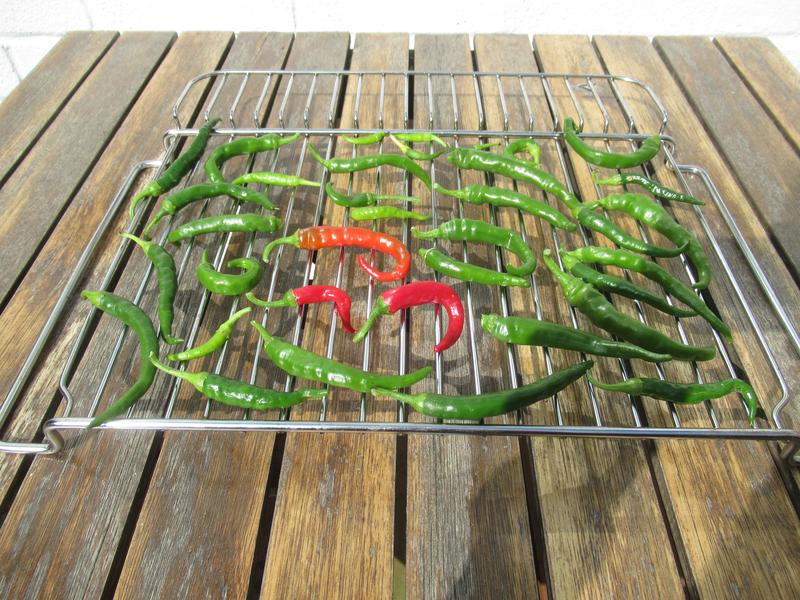 To my surprise they have changed colour. This is the photo of the chillies today.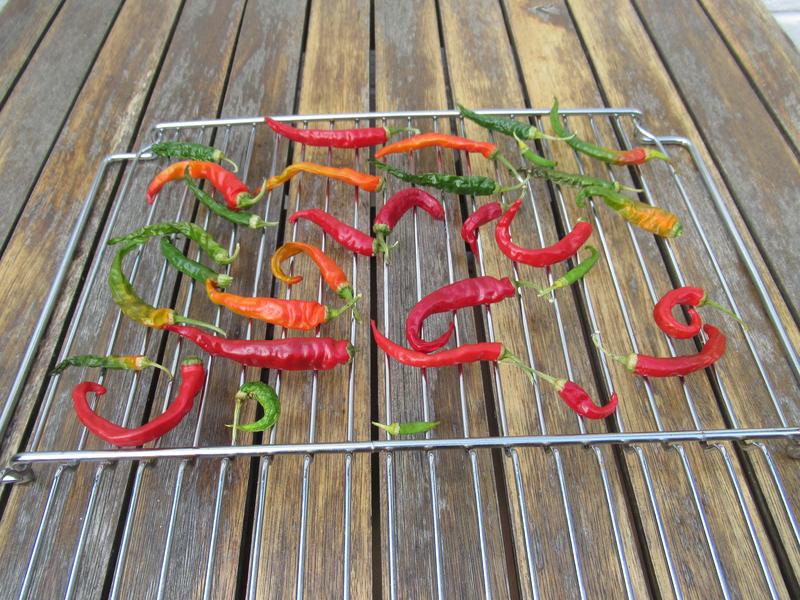 I think they look quite beautiful. As they can be used as they are or ground to a powder I am going to leave them longer to see if they dry out some more.
An update on our pickles. The gherkins which we pickled in a mixture of brine and vinegar have turned out really well and are very similar to shop bought ones.
The runner beans have been a work in progress. I cheated and used pickling vinegar for them which can be used cold and so seemed a more simple method. When we tried them about three weeks later they were lovely and crunchy but so sour and acidic that we just couldn't eat them.
I will never use pickling vinegar again. I googled and followed instructions for if your product is too sour. I drained off the vinegar and added quite a good amount of sugar and left it for a few days to dissolve. I then added it back to the beans and we tried them. They were still so sour that they were inedible.
Next I drained them again and poured over them the vinegar from a used jar of pickled onions. I thought that this would mean that the vinegar would be right.
The only thing is, that now, the beans taste just like pickled onions. They have the same crunch and with your eyes closed you wouldn't know you were not eating a pickled onion.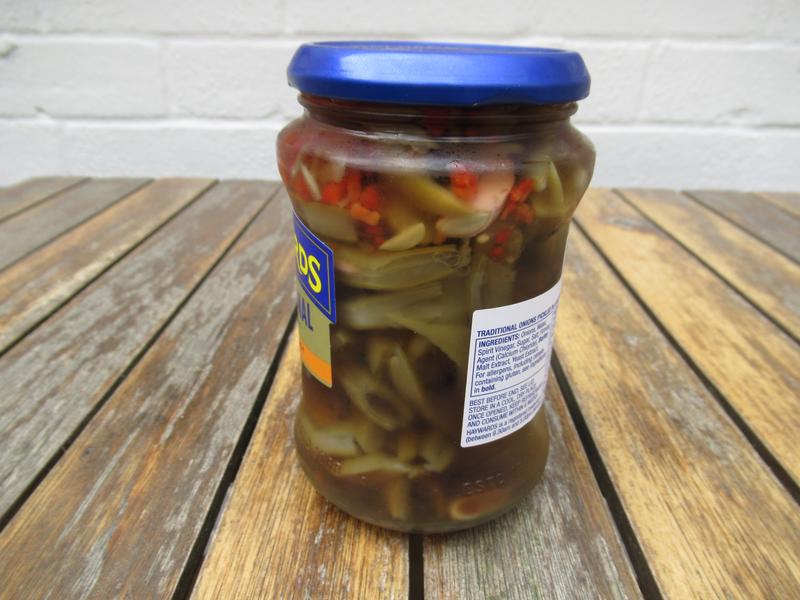 It isn't really what I would call a success as I am not sure of the benefit of beans that taste like pickled onions but I guess it has been a learning curve. Drying chillies and pickling are a first for us so it's all experimental really.
I have learned a few lessons about vinegar and I think that is the part that we need to get right. It's a shame about the beans as we have two jars of them and I think they will take a very long time for us to eat. There again there was such an abundance of beans that it wouldn't really matter if we didn't eat them