One by one the little girls have been moulting. Now it is Marmite's turn and she is dropping feathers everywhere and looking rather tatty.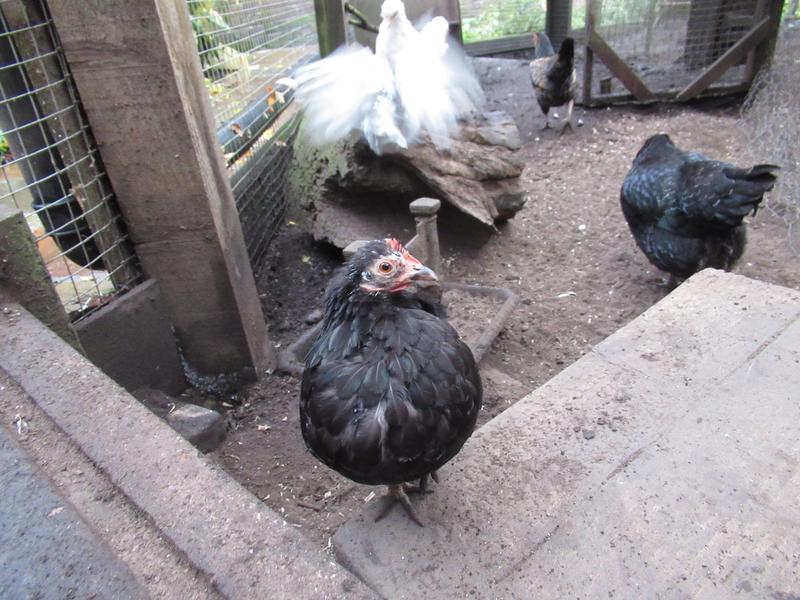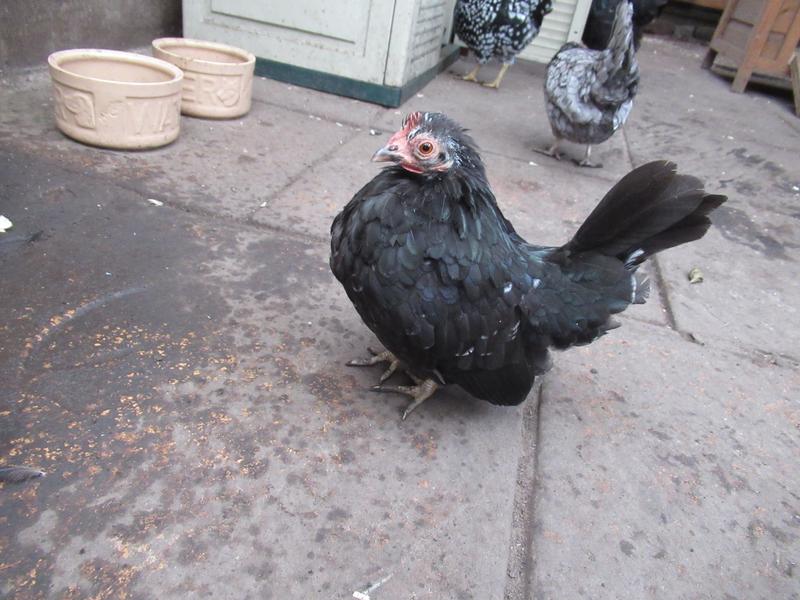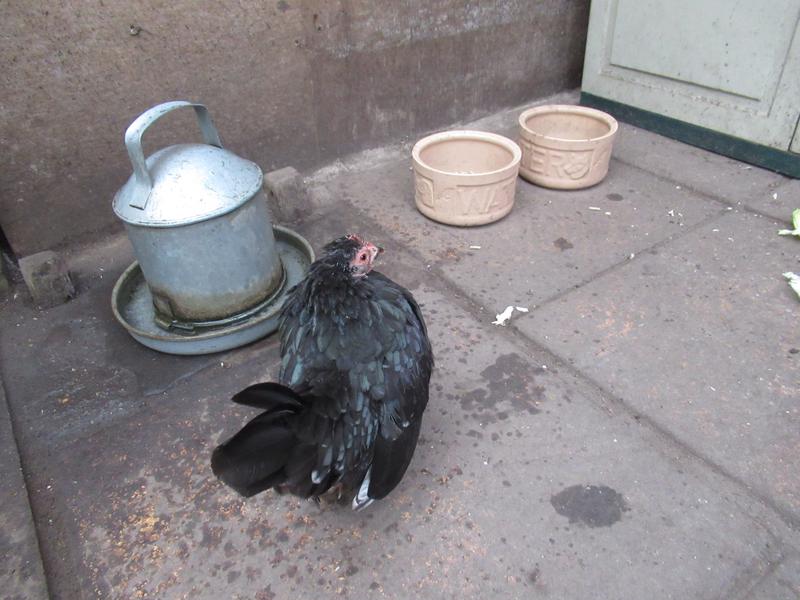 Marmite only laid one egg this month with it's usual soft shell and I am pleased that she has now stopped laying.
In other news Smoke has just started laying again after her moult. She has laid three eggs in the last four days. Only Flame and Smoke are laying and with three nest boxes available they both want the same one.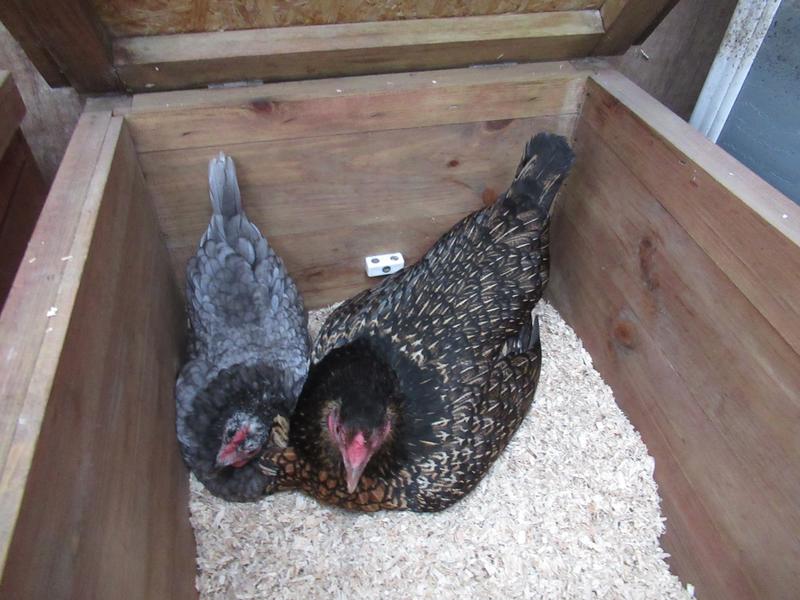 Oh well, nothing changes!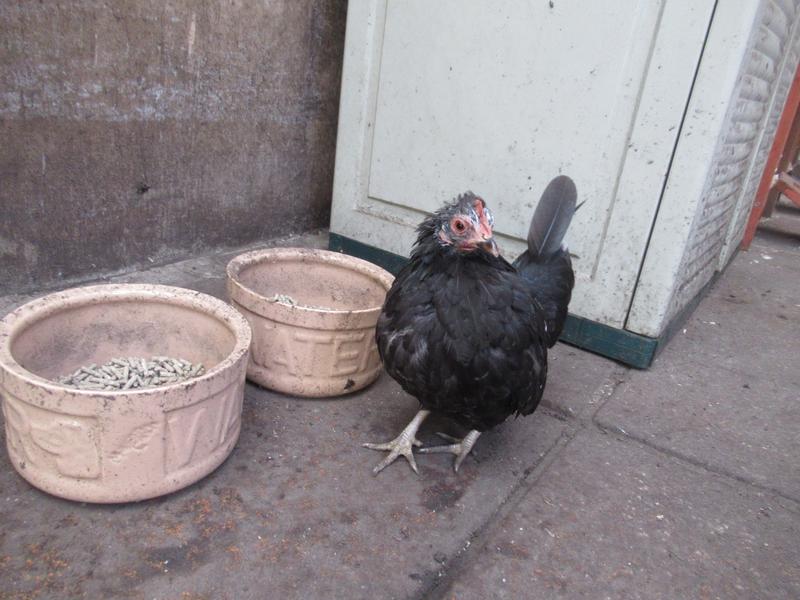 The next day Marmite looks even more tatty. She is the last girl to moult so they should all be looking good again soon.